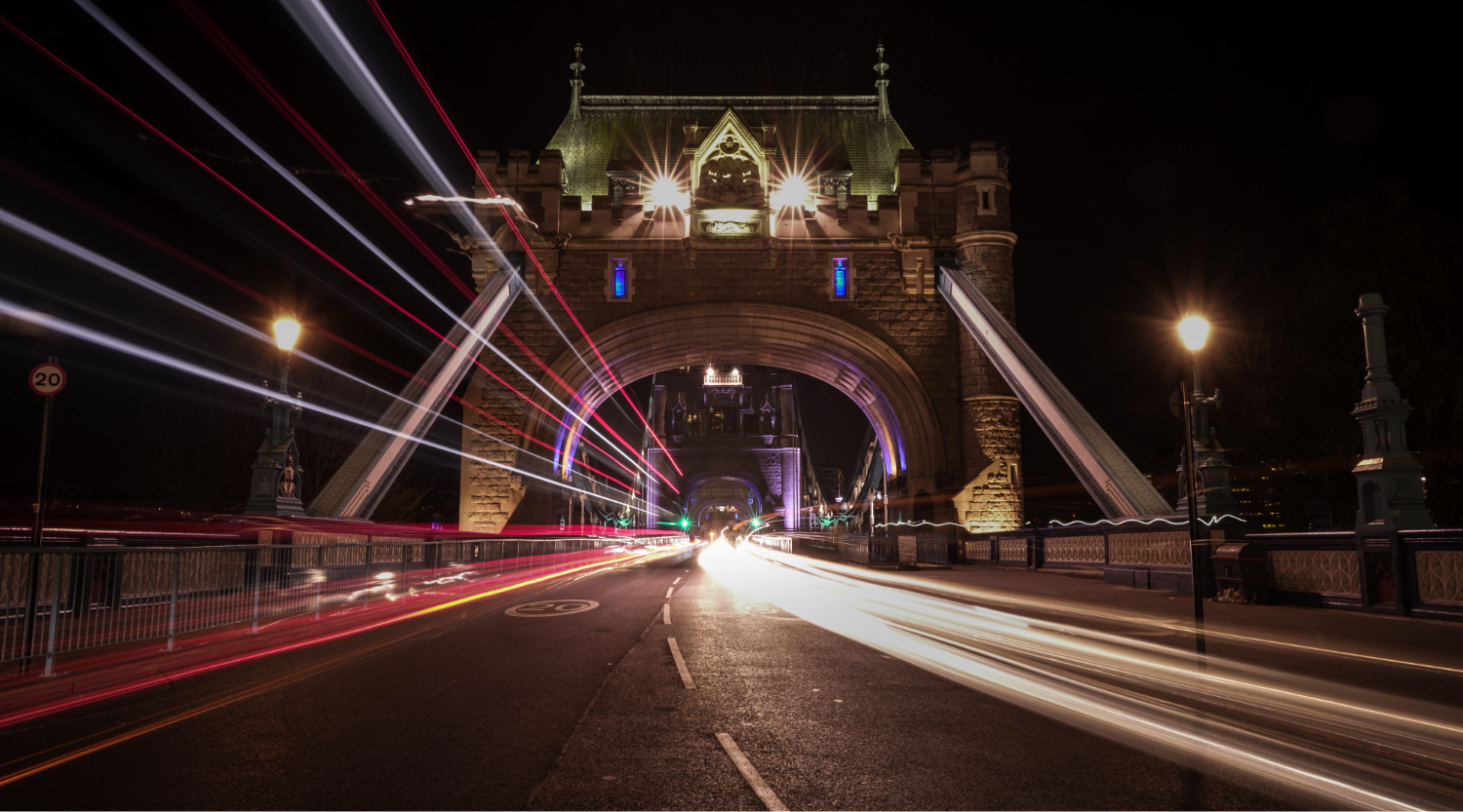 This article was originally published on 10 March 2023.
You can read the original article on the 6point6 website here.

---
Drawing on his experience of delivering solutions to address some of the UK government's most complex digital service requirements, Dnyanesh Kale, 6point6's Sector Director, outlines 5 key steps to help IT leaders secure their digital vision.

The world has become increasingly reliant on digital services. The result is that we continuously evaluate the ease of use and effectiveness of those services, against our experience of interacting with some of the world's biggest and best funded organisations.
Against this expectation, government must deliver modern and inclusive citizen facing services that do not disappoint, whilst being able to evidence value for money and cost efficiency.
1. Create a user centred and inclusive experience
Today's public sector IT departments are at the forefront of enabling services, where both the adoption and the perception of service quality can be permanently determined by the user interface and ease of interaction.
It is no longer enough for IT teams to simply take instruction and deliver the technology to fix a problem. This calls for IT and digital leaders to be both technology literate and people centric. Their experience in digital platform design and implementation is critical to the future of government service delivery, enabling systems, platforms and solutions that, not long ago, would have been unimaginable.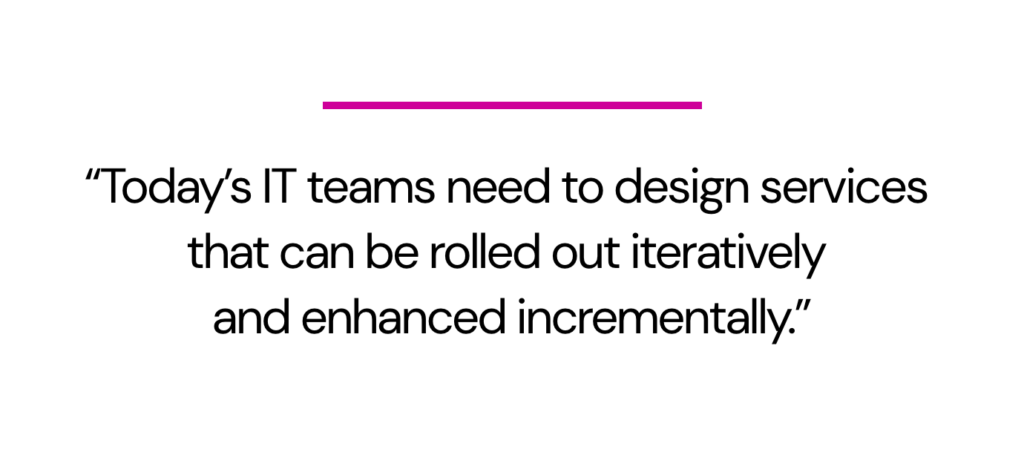 With this in mind, the first step to ensure the vision for a coherent set of digital services can be successfully delivered, is to involve IT leaders in helping to define the business strategy. With their unique knowledge and experience in service design, their role is vital in the early identification of all stakeholders and their needs. This helps to ensure that service design is an inclusive process that considers the requirements of all user groups, especially from the point of view of service provision and ease of access.
The early involvement of IT will also facilitate opportunities to apply best-in-class technologies, which can accelerate adoption and reduce frontline service costs, ensuring that strategic requirements are met.
2. Design for the norm but plan for exceptions
Public services are used by everyone, meaning they need to cater for a whole range of different customer scenarios. This, in turn, can result in complex alterations to a core user journey. Often departments will be designing services in anticipation of legislative change or in response to changing user needs. There is always the chance of an unexpected development so service design needs to ensure that the service is adaptable to meet new requirements. This demands not just technical expertise but exceptional stakeholder engagement skills.
However, designing a service to comprehensively cater for every possible scenario from day one, risks introducing significant complexity from the outset, making it more costly and time consuming to build, test and rollout.
Whilst digital service requirements can be intricate with competing priorities, being able to respond in an agile and flexible way is paramount to ensure changes can be rapidly accommodated and requirements met. This means designing services that can be rolled out iteratively and enhanced incrementally. The initial rollout should focus on providing the best experience for common scenarios with generic functionality to deal with exceptions. Subsequent enhancements can then roll out customisations to address specific scenarios and exceptions.
3. Fail fast and iterate regularly
The 'fail fast approach' has become a core principle of digital service design, enabling IT teams to rapidly try out new ideas, gather feedback early and fix any problems quickly. This approach also allows for continuous improvement, ensuring that the service is meeting the needs of its users, through regular testing and user feedback.
For public sector technology programmes, however, a need for strict adherence to regulatory and compliance requirements can slow down the development process. In addition, some stakeholders may be concerned that a service, which fails to impress or is perceived as expensive to rollout, might result in adverse media reaction or public criticism. A way of overcoming these issues is to establish clear criteria for testing and piloting new technologies in a controlled environment with appropriate safeguards in place to ensure privacy, security and regulatory compliance.
In addition, tight budgetary constraints can limit the resources available for experimentation and innovation. To address this, it is important to prioritise features that have the potential for high impact, and to seek out collaborations that can leverage resources and expertise.
Overall, the "fail fast and iterate regularly" approach can help public sector technology teams move quickly and adapt to changing circumstances, ensuring the delivery of more effective and inclusive technology solutions.
4. Think flexibility, scalability, resilience and security
The reality of government operations is that the aspirational goal to achieve an outcome is easily understood, but the many competing priorities can quickly, and for good reason, make things more complicated.
There's an expectation of speed and adaptability, but also safety and resilience. There's a desire to get the job done, but there's also the risk of reputational damage that must be avoided and security and accessibility to be considered upfront.
When creating digital services, they need to be flexible, scalable, resilient and secure. The design needs to be prioritised as services need to adapt to changing circumstances and handle increased demand. They also need to be resilient in the face of failure and able to recover quickly.
Of course, any design solution is only as good as its security, so close collaboration with security experts during the design and delivery phase will ensure that security is incorporated from the outset. This includes protection against cyber-attacks, that sensitive data is properly protected and access to the system is fully controlled and auditable.
5. Innovate through partnership
Every digital service requirement offers an opportunity for innovation, both in the areas of new technology and process. For example there are always direct and indirect costs associated with business change that should be considered upfront. Whilst budgeting and accounting for the direct cost of change such as implementation and transition is a well-trodden path, indirect costs such as disruption or service unavailability can be underestimated. Engagement with the user community right from the outset is essential to mitigate the risk of unforeseen indirect costs.
Consideration should be given towards building an established partnership with a specialist technology provider. One who fully understands the challenges and has a strong track record of delivering solutions to address complex problems. This type of relationship will add significant value and can really help to manage down the direct costs, whilst avoiding indirect costs altogether.
The supplier and technology landscape is increasingly complex with more and more innovative offerings coming to market bringing expertise in new technologies. Complex supply chains of solution providers can be challenging to validate and assure. At 6point6 a major aspect of our work is helping our clients to understand how they can better leverage these new entrants to reduce costs, mitigate risk, improve security and enhance access to services.
Getting started
Delivering a successful digital vision requires a collaborative approach that brings together stakeholders from strategy, operations, policy and technology. Using our proven framework and methodology, we work with our customers to fully understand the requirements of everybody involved, identify the overlaps and the divergence of requirements to bring alignment and to rapidly roll out their vision for digital services.
As technologists, we are uniquely placed not only to recommend innovative technology solutions, but also to translate problems into a language that is accessible to all stakeholders.
Our clients trust us to be entirely honest about what can be accomplished, when and how. But crucially, they also trust us to provide them with creative solutions and credible alternatives.
Contact us to find out how we can help you realise your digital vision.
---


Dnyanesh Kale, Sector Director
Expertise: Enterprise Architecture, Strategy and Cloud Implementation
Dnyanesh is a hands-on Enterprise Architect with over 25 years of all-round IT experience. Dnyanesh specialises in large-scale enterprise architecture and strategy, as well as highly complex transformation and cloud implementation programmes. In recent years, Dnyanesh supported the largest cloud migration programme in Europe.