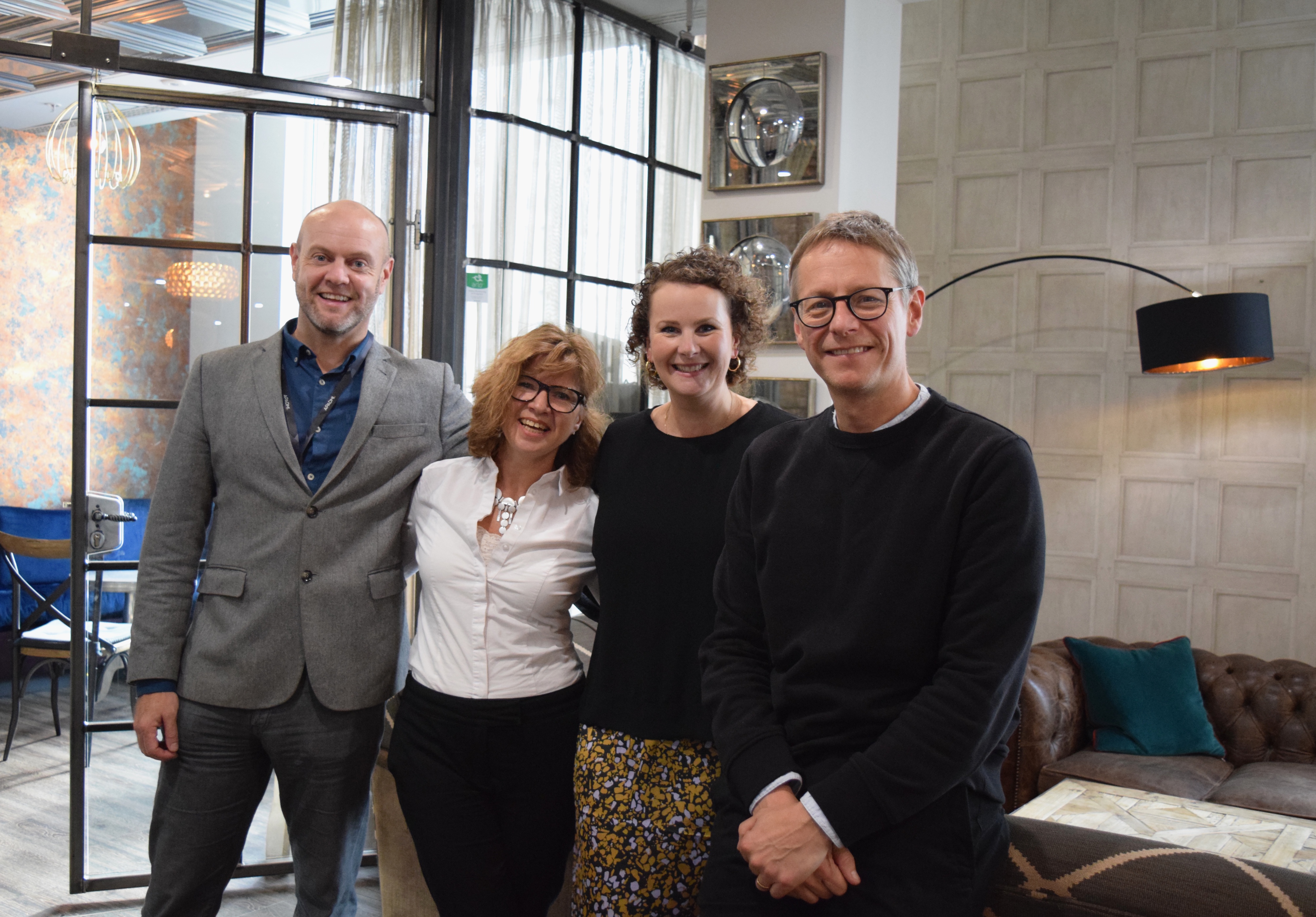 Manchester-based Apadmi Ventures has invested in studentnannies.com - an innovative new childcare platform which has just launched in Manchester.

Apadmi Ventures is a strategic technology partner and investor to highly-scalable start-ups, providing direction, delivery and support to accelerate growth. It's the investment arm to Apadmi, the UK's leading mobile technology company, with clients including the BBC, NHS, Argos and United Utilities.

Student Nannies is launching its new platform in Manchester with the aim of helping parents who are looking for flexible and inspiring childcare solutions, and students who are under financial pressure and want flexible and fulfilling jobs so they can earn while they learn.


Founder and CEO of Student Nannies, Tracey Blake, said: "Throughout our partnership, Apadmi Ventures has helped us build a new platform and the launch is going phenomenally well in Manchester - in the past few weeks, over 300 talented art, music, language and sports students from Manchester University, Manchester Metropolitan University, Royal Northern College of music, the University of Salford and Trafford College have joined our community and the number is growing every day."

Earlier this year, in its Childcare Survey 2019, the Family & Childcare Trust revealed that only 76% of local authorities in the North West have enough childcare for parents working full-time – leaving a quarter of families without access to support. The survey also showed that 57% of councils have insufficient after-school childcare for 5 to 11 year olds.

With over 350,000 students within Greater Manchester, if just 1% signed up to become a Student Nanny, they could help with over 3,500 families with their childcare needs. Tracey believes that the site can help bridge this childcare gap by creating a student army to help parents struggling to find support.


Howard Simms, CEO of Apadmi Ventures, commented: "Tracey's created a solution to a very real problem - the childcare crisis - and it's been fantastic to work in partnership with her and the rest of the Student Nannies team. We get a lot of entrepreneurs approach us for investment, but her drive and ambition really stood out to us.


"The USP of this business are the dynamic, brilliant students who the children adore – and with Manchester's booming tech and wealth of business professionals in need of flexible childcare, it is the perfect city for the next phase of their launch."

The idea for Student Nannies came about when Tracey and her husband accidentally hired a local art student to mind their two children and the trio created amazing craft projects together every week. It was such a good fit that the idea for studentnannies.com was born!


Founder Tracey continued: "Students are perfect for childcare because they are smart, energetic and available at flexible times. And we have so much talent on the platform - parents can seek out students studying subjects their child loves or needs extra help with. Plus, our Student Nannies are young adults that children actually want to spend time with - they look up to them and think they are cool!


"Our network of students can work flexibly to help parents with the challenges of after-school care, babysitting and school holiday cover. By making it easier for parents to hold down demanding jobs we are boosting the economy, and with students currently under increasing financial pressure with rising living costs and university fees - we feel it is a real win-win for both parents and students!"