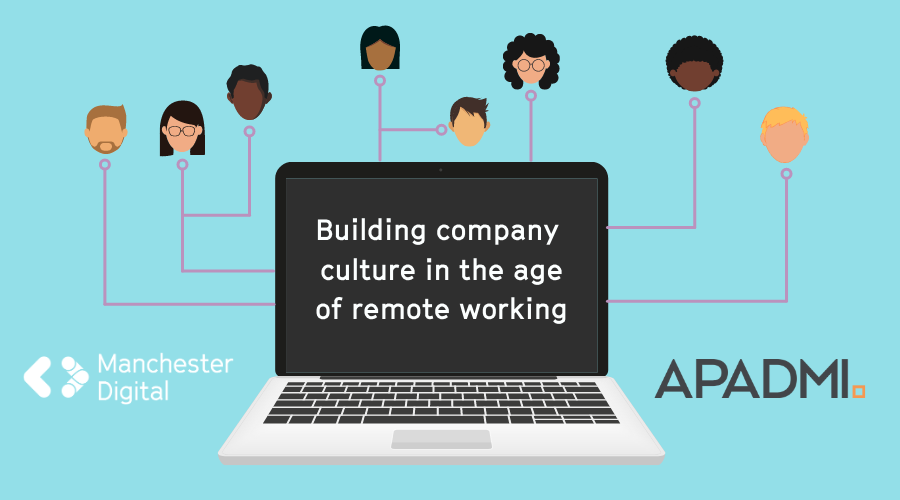 This is the third in a series of editorials exploring how Manchester Digital members are building and maintaining company culture in the age of remote working.

Manchester Digital has created a series of articles that highlights the different approaches businesses are taking to ensure their company culture thrives whilst working remotely.

We asked mobile-first digital agency Apadmi to share with us how they have approached remote working over the past year.
Remote working at Apadmi
Since migrating to a full company remote working policy in early March 2020, we've not only re-evaluated the way we operate but also the way we onboard our new employees and make them feel welcome as part of the wider Apadmi teams.
Over the past couple of months we've operated a fully virtual induction process to maintain the safety of our staff whilst also getting them off to the best start within their career at Apadmi.
We've also reimagined our employee welfare and support packages and introduced a new HR management tool for team members to control their personal data, annual leave and personal development plans.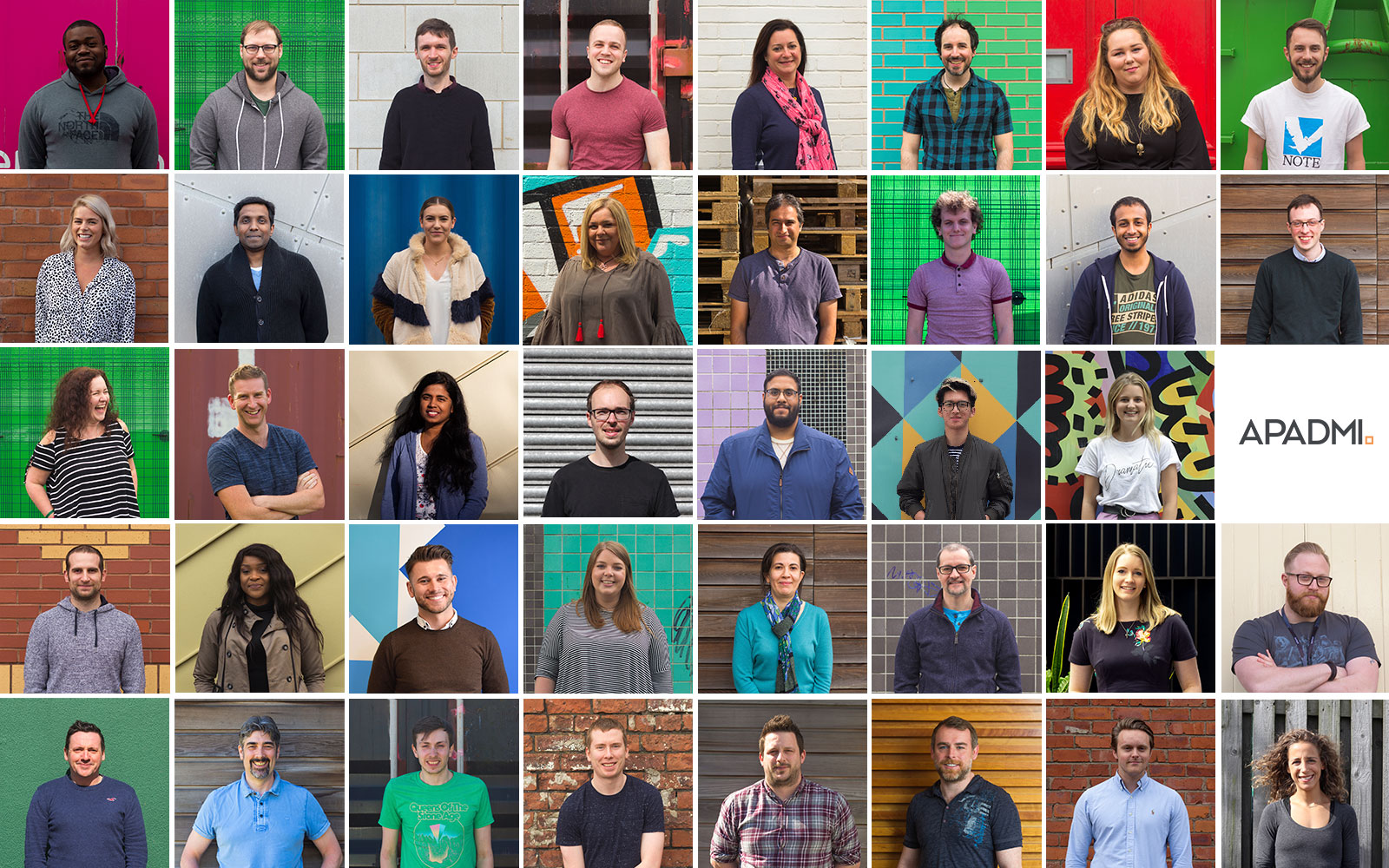 To improve the wellbeing of our teams, we've introduced mindfulness sessions with an internal mindfulness coach, weekly yoga sessions and moved our Cross-fit sessions to Zoom. It's important that we've continued to promote activities outside of working hours for our teams as it helps to stimulate personal growth and alleviate stress - whilst also forming new friendships and passions outside of the 9am-5pm routine. We're all spending a lot of time at home at the moment so anything we can do to help our staff to feel more at ease, we've put it in place.
We've also introduced a full-company meeting at the end of every Friday to draw the week to a close and reflect on another 5 full-on working days. Within this meeting we've continued to welcome a special guest to help us get that Friday feeling; from Gyles Brandreth to a tour of Machu Picchu, a zoo experience to live magicians, we've had it all!
We've also maintained the social aspect of Apadmi Life with themed nights across our social calendar, from cocktail making to big prize bingo, gin tasting to Apadmi's own version of 'The Chase', maintaining the social aspect of our community has always helped us all to feel more together whether remote or in 'real life'.

Alongside the fun and games that we've managed to incorporate into our virtual form of Apadmi Life, we've also invested in our people and used these periods of down time to equip our teams with the latest skills and training. It's vital that our teams can continue to lead the way within digital innovation so we've supported them with courses such as Agile Scrum Training and gaining Microsoft and AWS Accreditations.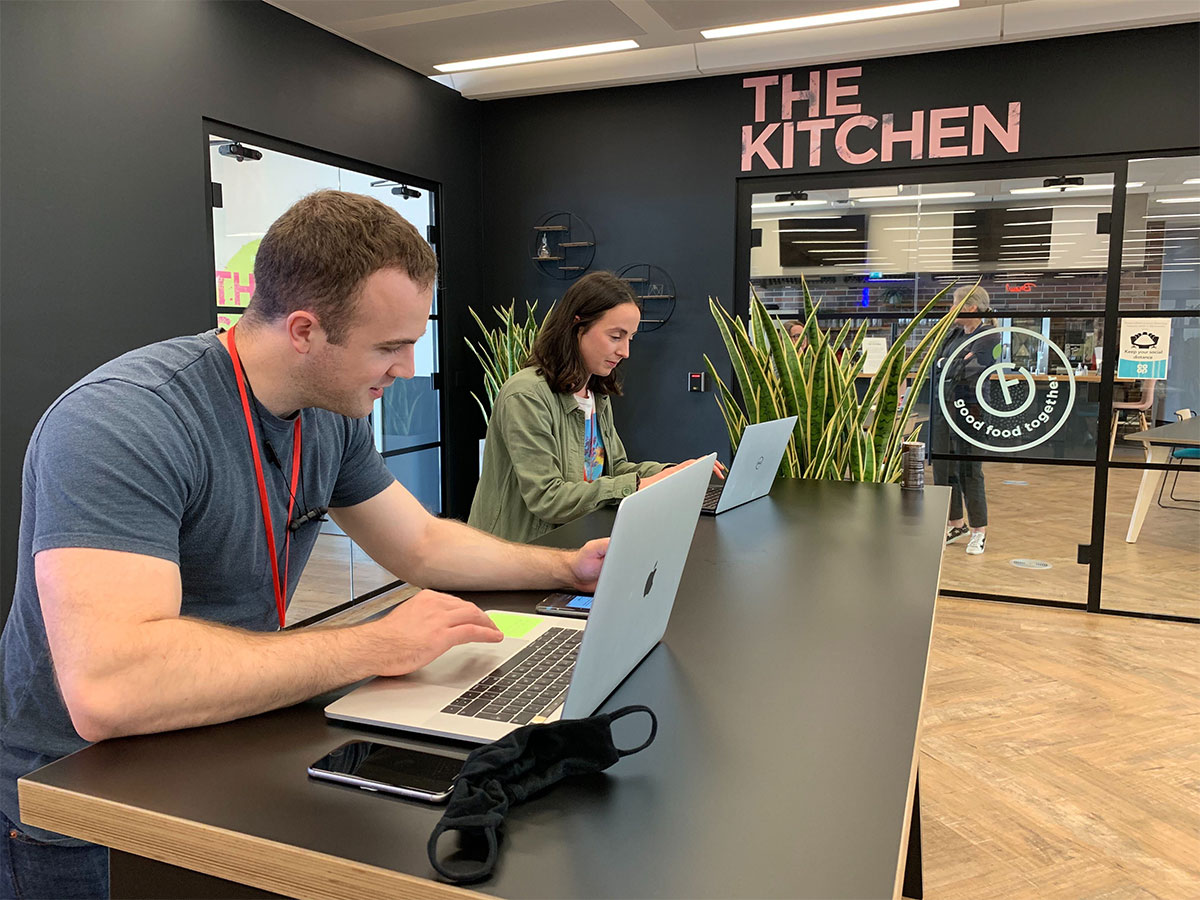 Productivity has proved higher than ever, thanks to collaboration tools such as Google's Jamboard, Trello and Monday.com, which have helped us work together using the same engaging principles as we would do in HQ. We prefer laptops to desktops and aim to work as innovatively as possible with our clients so adopting new remote measures was pretty seamless, our teams were supported with the latest tech so they could work as they did in our HQ, at home.

As we look towards the future, we can't wait to welcome our employees back to our custom-build office in Salford Quays in future, but whilst we're all keeping safe at home we will continue to change, innovate and refine the ways we work to suit our growing teams. We've been fortunate to continue bolstering our departments throughout the pandemic, and so our agile approach to development and culture will continue both remotely and in HQ.

To find out more about Apadmi click here.
If you're a Manchester Digital member and would like to feature in future features, please contact thom@manchesterdigital.com. Not a member? Find out more about the benefits of membership here.