By Baltic Digital Marketing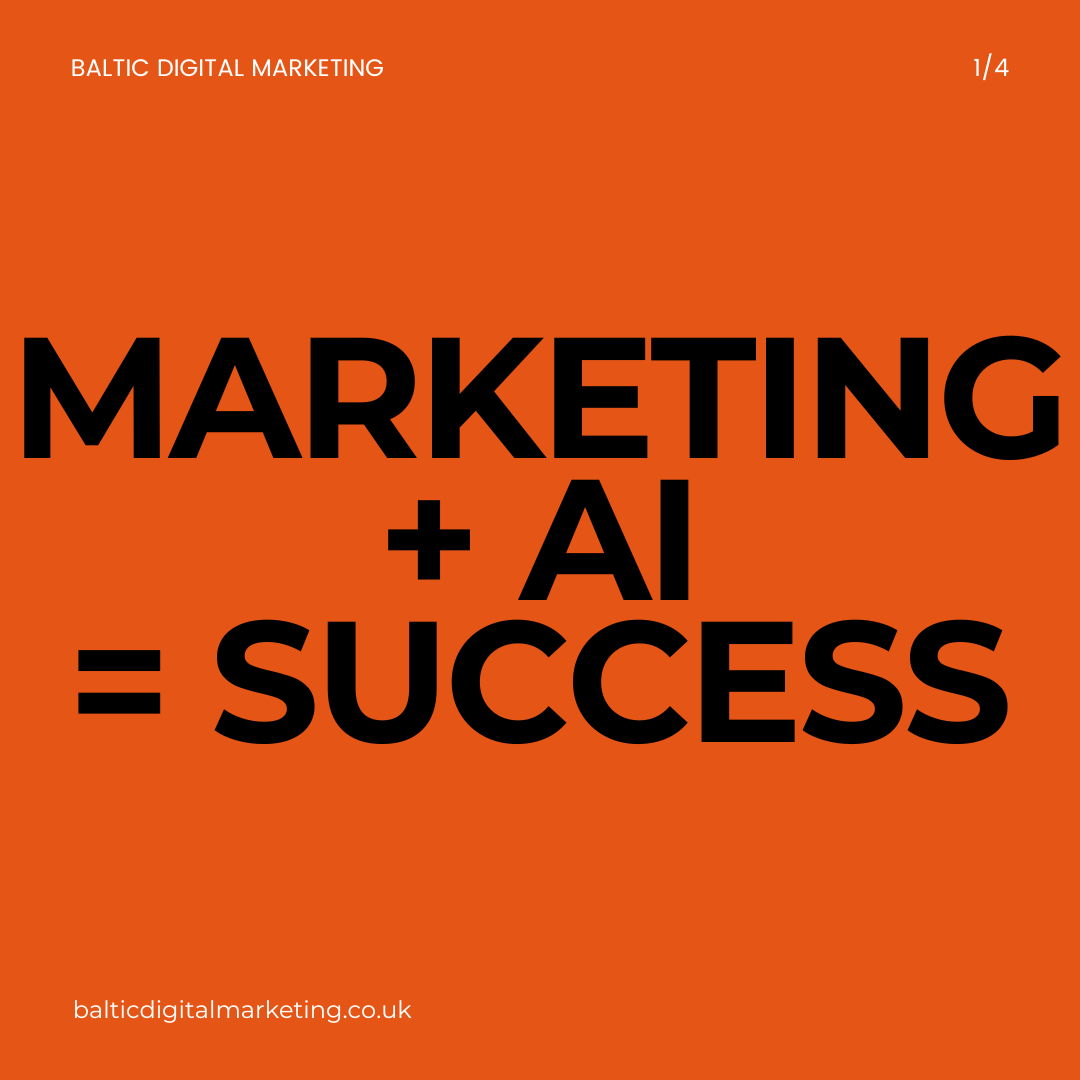 The rapidly evolving business landscape demands cutting-edge AI marketing tools that can empower organizations of all sizes and niches. These tools have revolutionized marketing by analyzing customer data, optimizing campaigns, and customizing messaging to specific audiences.
To stay ahead of the competition and maximize ROI, companies need to leverage AI in their marketing initiatives.
Here are the top 10 AI marketing tools that can skyrocket sales, presented in no particular order, along with a few honorable mentions:
Pave AI: A conversational AI platform that helps businesses create personalized email campaigns and improve engagement rates.
Refine AI: A content marketing platform that uses AI to generate SEO-friendly content for websites and social media platforms.
AdText AI: A copywriting tool that uses AI to generate ad copy and headlines for Google Ads and Facebook Ads.
Socialbakers: A social media marketing platform that employs AI to deliver personalized, data-driven insights for better content creation and audience targeting.
Smartly.io: An automated ad management platform that uses AI to optimize ad campaigns across multiple channels for better performance and ROI.
StackAdapt: An AI-powered programmatic advertising platform that optimizes ad targeting and bidding in real-time.
Zeta Global: A marketing automation platform that leverages AI to deliver personalized, omnichannel campaigns at scale.
Finteza: A web analytics platform that uses AI to provide insights into visitor behavior and optimize website performance.
AdYogi: An AI-driven remarketing platform that helps businesses retarget their website visitors with personalized ads across multiple channels.
Marpipe: A creative testing platform that uses AI to test and optimize ad creatives for better performance.
Honorable Mentions:
Phrasee Labs: A copywriting tool that uses AI to generate high-performing email subject lines and social media posts.
Reveal: An AI-driven ad automation and optimization tool that helps businesses optimize their online ad campaigns.
Sizmek: An AI-powered advertising platform that automates ad campaign management and optimization for better performance.
AI marketing tools have become indispensable for businesses seeking to enhance their marketing strategies and boost sales. By integrating one or more of these advanced AI tools into their marketing plans, businesses can gain a competitive edge in the upcoming year.

Top 10 AI Marketing Tools in 2023
AI & Digital Marketing
Effective Social Media Tactics For Small Companies
Digital Marketing Strategies For Small Businesses
How Small Businesses Can Flourish With Digital Marketing
30 FREE Digital Marketing Ideas

Book a No Strings-Attached 30 Min Strategy Session