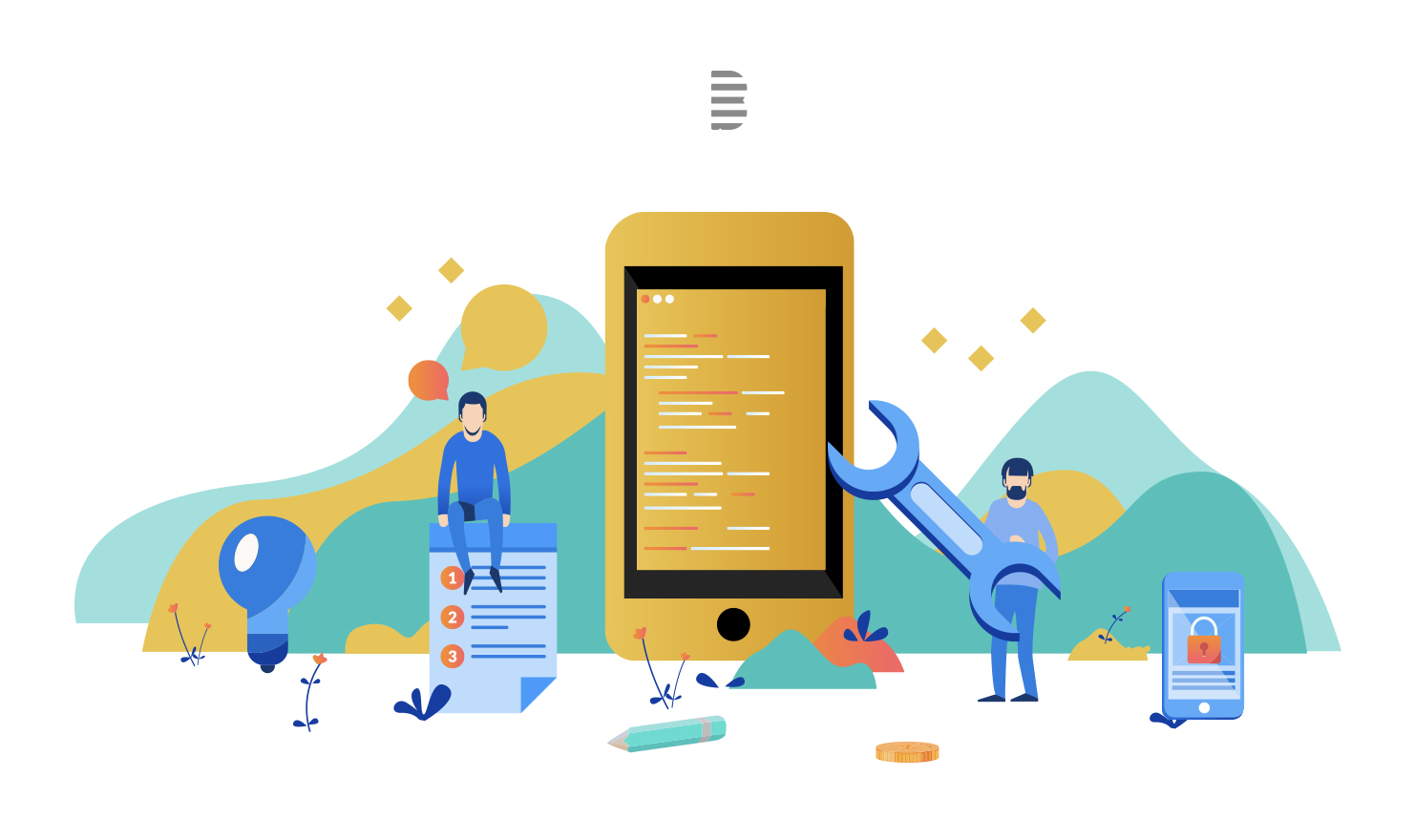 In recent years the growth of app development and particularly, mobile applications, has been astronomical. With the constraints of the past year, there has been a further increase in app downloads as we shift towards a more digital mode of communication. 40% more time was spent streaming on mobile in Q2 of 2020 [source]. As the market continues to grow, now is the time to recognise this as an opportunity to add value to your users and explore the endless possibilities of a bespoke application. If you're not sure where to start – Beeta can help!
Why should you invest in a bespoke app?
Multi-channel presence – Your competitors are implementing this strategy and for good reason, 'Only 8% of time spent on mobile is spent using a web browser' [source]. Mobile apps are still a relatively new tool for marketing and generating exposure, so the sooner you take advantage the stronger your position against competitors will be. It is crucial to cover all bases to ensure you are reaching your audience on their preferential platform. A business site can bring in leads via search engines, whilst the app generates more targeted sales.
Increased sales – With a mobile application you can directly contact your customer with updates, discounts and push notifications, adding further incentive and boosting sales and promotions that may have been missed on your site. You can also use a mobile app to send out geographically targeted ads to any users in the nearby area! Customers that have downloaded your app have already displayed a level of commitment and are likely to be reoccurring customers with the right message and marketing, leading us onto the next point…
Strengthen consumer relationships – An application makes your business accessible to consumers all over the globe without the need for a search engine or another device! You can continue to build a relationship with your client whether they are on holiday, 'off-duty' and (depending on the functionality of your app) even when they aren't using the internet. Crucially, you're also able to gather feedback and implement this to meet requirements and enhance the overall user experience.
Insight – Not only will you increase recognition and widen your reach with a multimodal strategy, you also have access to valuable data that you may not have been able to generate with a website or social platforms alone. With a mobile application you can determine your client's demographic, geographic and behavioural data. Which functions are most used? When are people using your app? Where are your active customers based? With this insight you can track your leads more efficiently and tailor your business processes to enhance sales.
Higher spend –Online retail has been rapidly growing for a while now but due to the lockdown restrictions, it is at an all time high! Statistically, people spend around 15% more via mobile payments. Consumers want to purchase a product or service at the touch of a button and the less time spent on the ordeal, the better.
How can we help?
The mobile landscape is vast and with 7 billion mobile users worldwide [source] it is imperative for businesses to utilise this platform.
Here at Beeta, we offer a three-step process to help you propel your business. We will work with you to create a bespoke mobile application, defining key functions and tailoring to meet your needs. Our dedicated team of app developers will then design, build and test the application to the highest standard; ensuring the responsive model is able to adapt seamlessly across a variety of devices. Finally, we will support you through delivery and beyond (if you wish) with our range of support packages.