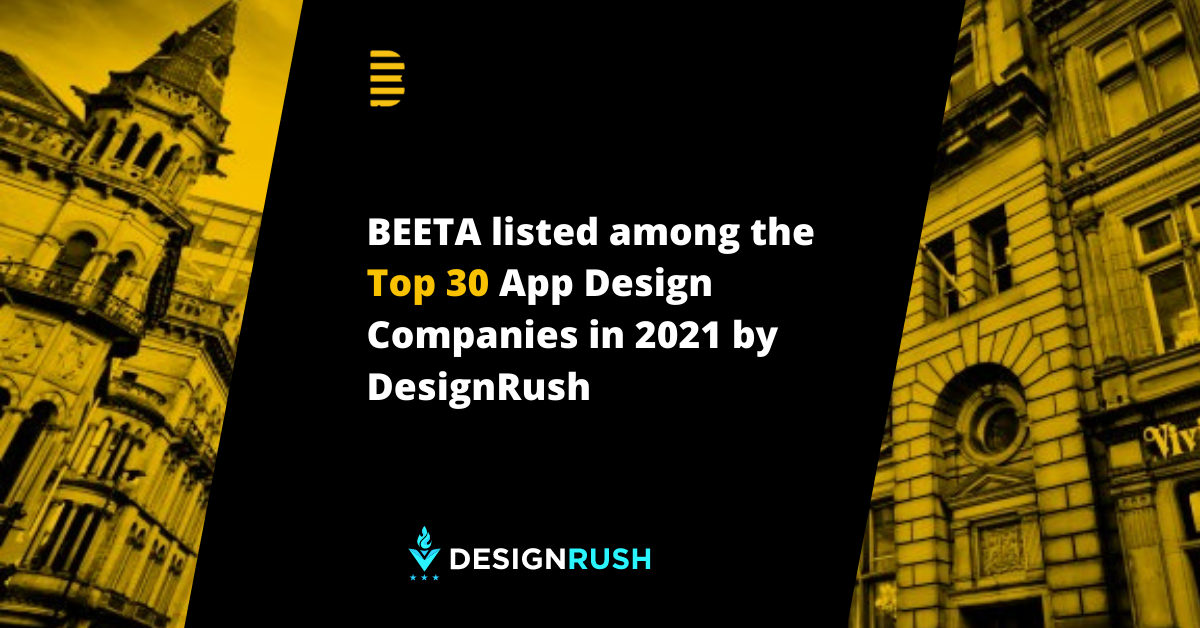 It's coming home and Beeta's coming up! We're elated that we have been recognised as one of the Top 30 App Design Companies in 2021 by DesignRush. DesignRush is a B2B marketplace that connects businesses with professional full-service agencies, technology specialists, web design companies and digital marketing agents. The platform lists over nine thousand agencies from all around the globe and is consulted by thousands of decision-makers looking to find reliable expertise.
"We are absolutely thrilled that Beeta has been acknowledged for its app development expertise. We have grown as a business significantly over the past 12 months so we are thrilled that the dedication and hard work of the Beeta team has been recognised by DesignRush. Particularly as we work in such a competitive market!"

Tilly, Marketing Assistant
Beeta has steadily expanded its offerings in the past 18 months, in part due to the increasing pivot towards digital as a result of the pandemic. We have successfully undergone a period of growth to accommodate the additional workload, all whilst maintaining stellar five-star reviews from clients, and expect to see further expansion in terms of the team and our services in 2021!
What do we offer?
Beeta is a specialist full-stack solutions provider, offering bespoke end‐to‐end website solutions for your business. We manage the full life‐cycle of your project covering branding, UI/UX design, website development, mobile applications; through to integration with backend APIs and payment systems. Beeta is not just a web design and development business. We have experience delivering database integration, eCommerce, payment processing and so much more. As a Microsoft Partner, we also offer .NET development solutions including SQL Server Database development, web services and cloud computing. Using our unique three-step approach our team will efficiently project manage your solution from brand, build and beyond; guiding you through the entire process!
Get in touch now to find out how we could support your brand!