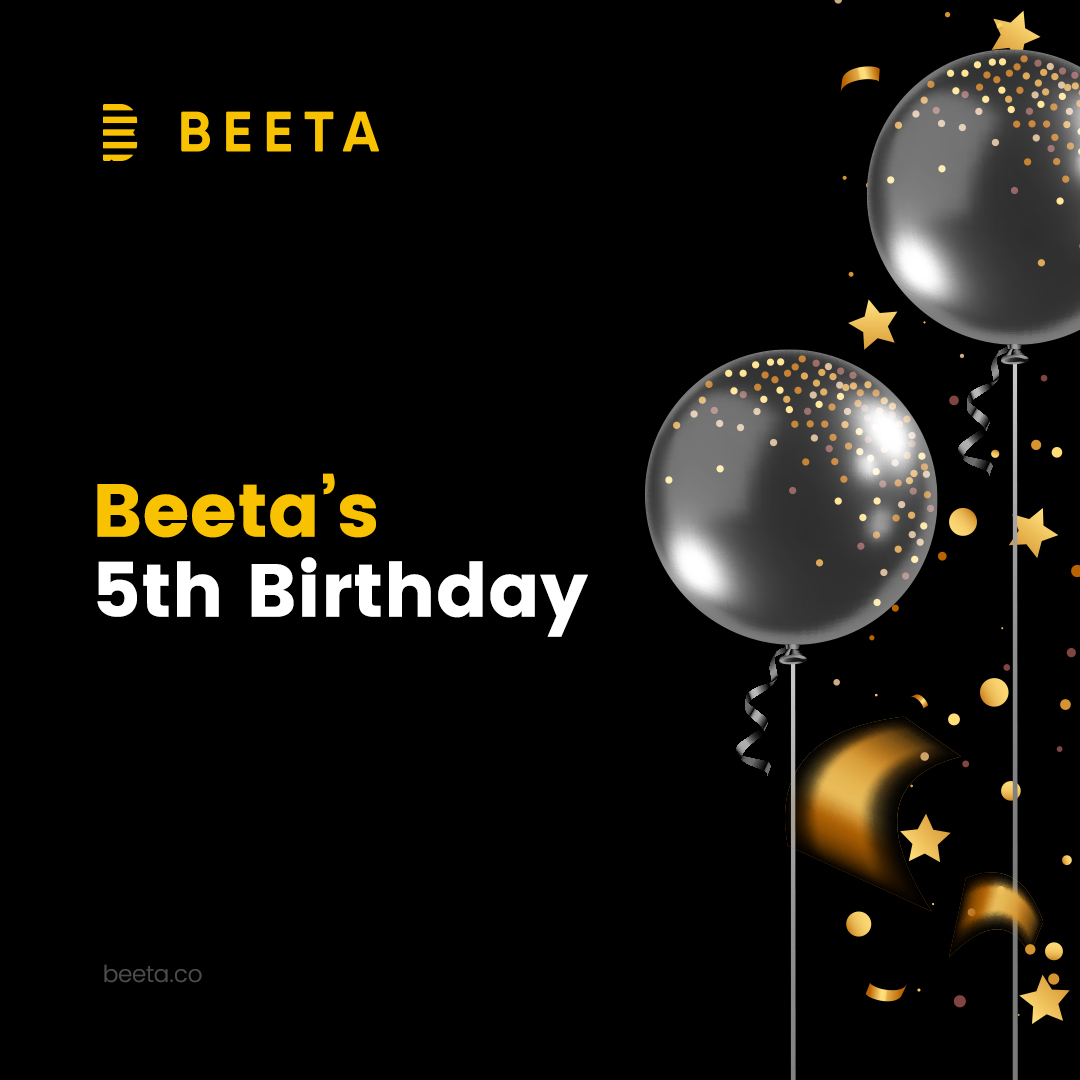 Due to COVID-19 we will be bringing in the occasion socially distanced, eating cake via teams and maybe even partaking in a quiz if we push the boat out. Don't worry though, we will certainly be pulling out the glad rags and celebrating at the first chance we get!
This year has presented us all with unforeseen challenges and change. Nonetheless, we feel incredibly lucky that our fantastic employees have been able to adapt to the new climate and despite all of the uncertainty, we have managed to retain and grow our team, remotely produce and deliver top-quality work for our clients and have some exciting new projects in the pipeline.
It's the fifth year of Beeta and we really can't believe how far we have come since we first launched. A lot has changed so we thought we'd take a moment to reminisce and reflect on our achievements and success to date.
The Team
We started out in 2015 with our founder Mark Dale and a vision. So, it is incredible to be able to say that, despite the current climate, we have been able to progress our team with many an internal promotion, on top of bringing on 4 new hires during lockdown with plans to recruit more. It's become a bit of a tight squeeze in the office so we will be rounding off the year with a change of scenery and an exciting new office, keep your eyes peeled for the announcement!
We're a tight-knit team with a range of specialised industry knowledge and a wealth of tech experience. We're extremely proud of the talent we have accumulated, and our recent expansion means we are now capable of managing a more extensive portfolio of projects and can continue to build and provide high-grade solutions for new and existing clients.
Client base
We started off with the aim to help businesses grow on their digital journey by offering our technical expertise. Today we work with a range of local, national and international clients in various sectors including manufacturing, engineering, finance, specialist service providers, gaming, food and travel. We're currently working with some highly innovative new clients on projects where we can make a tangible difference.
This has all been possible thanks to excellent client referrals and subsequent business wins. We look forward to exploring new industries in the future and sharing our journey with you!
It's been an amazing 5 years with lots of exciting things yet to come. We'd like to thank our team and clients and we can't wait to see what the next 5 years may bring.