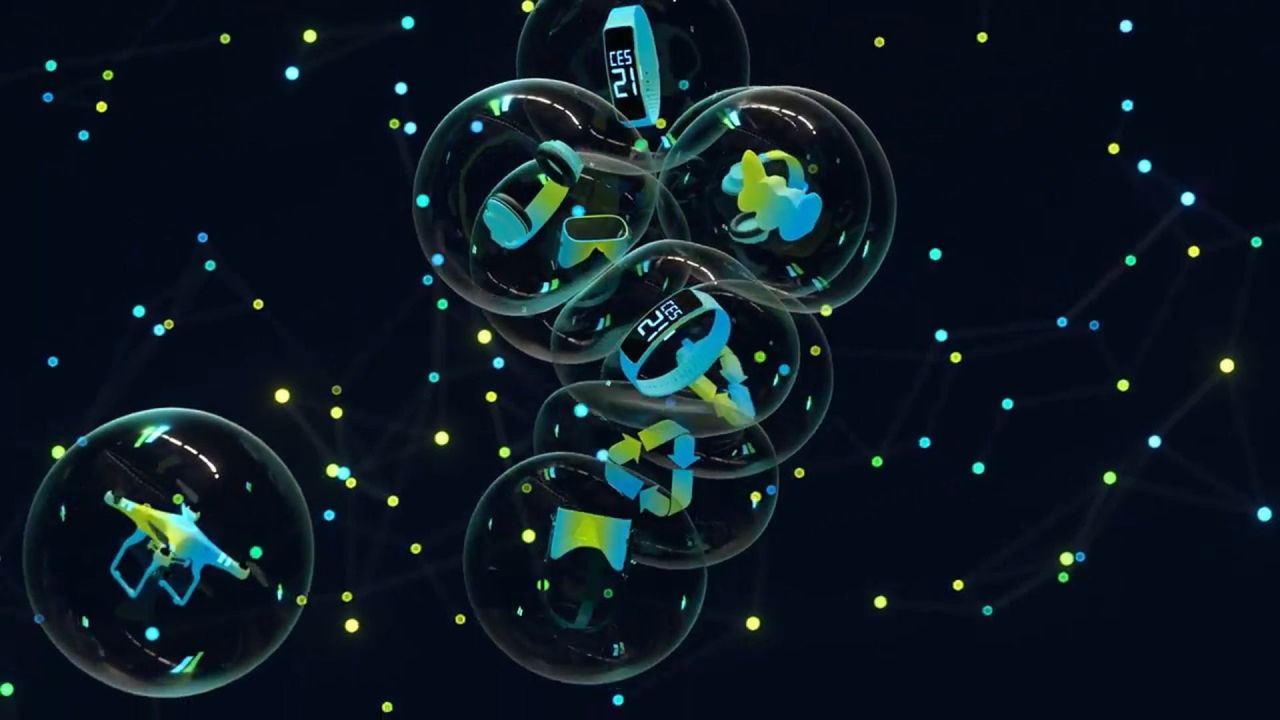 It's the busiest week of the tech calendar! The CES 2021 tech event took place this week and for the first time ever, this year it was virtual only. Owned by the Customer Technology Association (CTA), CES is considered the most influential tech event around the globe; a stage to showcase industry-leading innovators and cutting-edge technologies. As the event dates back to 1967, many of the world-changing tech products we couldn't live without today were announced at CES, from VCR to virtual reality!
'This is where the world's biggest brands do business and meet new partners, and the sharpest innovators hit the stage.' – CTA
New developments for 2021
Here's a recap of some of the latest #CES2021 announcements you should know about. Tech giants like Samsung, Intel, LG Electronics, and Sony kicked off the event, debuting their latest prototypes. There were, of course, the more eccentric gadgets such as artificial intelligence collars that detect how your pet is feeling, robot dogs to assist first aiders, and tuneable glasses that allow the wearer to manually adjust their lenses. However, the key themes of the event were VR, AI and 5G.
PCs, Gaming chips and 'rollable' smartphones…
There was plenty of discussion around the comeback of laptops and PCs. There has been a notable increase in demand, with the market seeing the largest annual growth in 10 years. Unsurprising given that many people have been looking to invest in an additional work screen over the past 12 months. Due to the increased demand, there was a strong class of 2021 laptops at the event, with silicon being the prominent component. For gamers, AMD's CEO, Dr Lisa Su, brought a revolutionary processor to the table, the Ryzen 7 5800U. Due to the processors very low consumption and Zen 3 architecture, it offers greater mobility and efficiency and significantly outperforms its competitors in terms of playback and usage.
Sony's CEO, Jim Ryan, spoke of the success of their late 2020 PlayStation 5 release. The Japan-based business also debuted a new set of Bravia TVs that incorporate cognitive intelligence designed to improve the viewer's focus and attention. Another standout development was the debut of 'rollable' smartphones. LG introduced a smartphone that extends to a tablet with a seamless motorized movement, looking like something straight out of an 80s sci-fi!
Whilst we loved hearing about all the upcoming tech developments, we are particularly excited to learn about the Indy Autonomous Challenge. 30 teams, a million-dollar prize and zero drivers! Scheduled for October 2021, the futuristic racing event will feature autonomous cars only, with each competing team developing their own unique algorithm. We will definitely be tuning in!
In line with the pandemic, health tech was a noticeably trending category at the event. Razer showcased Project Hazel, a smart mask with sustainability and design at the forefront. The surgical grade mask has integrated rechargeable ventilators, a disinfecting UV light that eradicates bacteria, lights designed to let you know when to re-charge and a mic to prevent muffling! Our favourite feature though is the transparent panel designed to be inclusive for those that rely on assisted communication. Highly innovative but it does have a slight Bane aesthetic!
We thoroughly enjoyed tuning in to this year's event but if you missed out you can still register for the #CES2021 digital venue on Feb 15th.