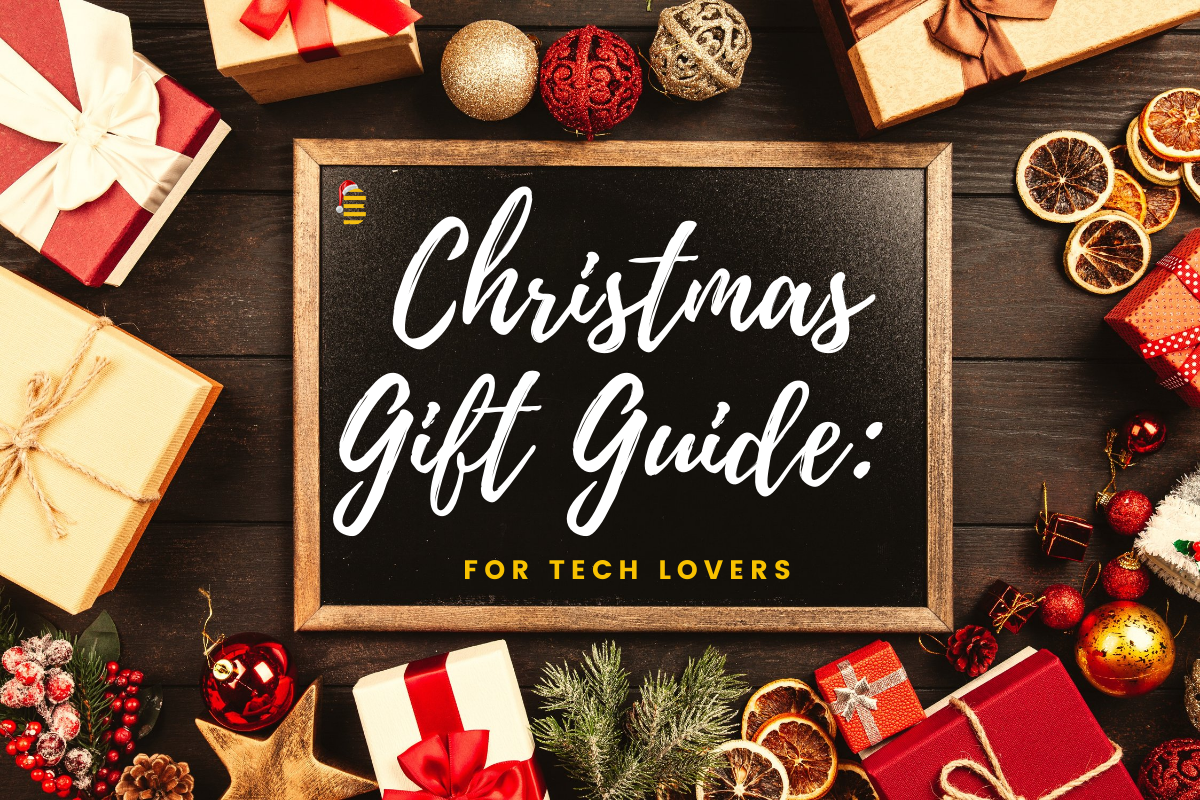 On the first day of Christmas Beeta gave to thee, a guide for lovers of Technology #12daysoftechmas
Have a tech fanatic in your life and wondering what to gift them this Christmas? Panic no more because we've done the research for you. Tech products make THE best gifts; whether you're buying for that person who seems to have everything, an enthusiast or an eager youngster wanting to learn more – we've got you covered! The Holidays are fast approaching so let's jump into Santa's goodie bag, so you have time to bag yourself a deal…
Wearable Technology
Increasingly popular in recent years, wearable technology is a fool-proof present. For a loved one that is health and fitness conscious, perhaps a Fitbit or an Apple Watch? AirPods are another option that are versatile and suitable for most ages. The new, 3rd generation AirPods come with contemporary features such as adaptive EQ that tunes music to your ears and spatial audio that places sound all around you, so they're sure to give the wow factor. For the person that's a nightmare to buy for, why not try an unconventional stocking filler? This Attikee Bluetooth Beanie not only keeps you toasty but also comes with an LED headlamp, Bluetooth speakers for music and a built-in mic so you can answer calls hands-free!
For the Hobbyist
For the loved one with a passion of reading, the Kindle Paperwhite 2021 is incomparable to previous models. With a 6.8″ display, adjustable warm light and up to 10 whole weeks of battery life, this will take the reading experience to the next chapter. Have a gamer in your life and not sure what to buy? The Logitech G203 lightsync optical gaming mouse takes away the stress of trying to choose a new game. The mouse comes with 6 programmable buttons, RGB LED lighting and up to 8000 DPI sensitivity, making it incredibly fast, durable and responsive.
For the lucky individuals that may be up to date with the latest gadgets, a 3-in-1 Wireless Dock Charger is a fantastic option, practical, looks the part and keeps everything together. Leading us onto the next item, know someone that has a knack for 'putting things in a safe place', the AirTag helps to keep you on track with precision finding and a little help from Siri.
Starting Young
At Beeta, we think it is vital to encourage STEAM (Science, Technology, Engineering, Arts, Mathematics) professions in the next generation. Our MD, Mark Dale, has even supported training provider Apprentify, in producing Software Development courses that are an accurate introduction to the industry. To do so effectively, we feel that technology should be introduced at an early age and Christmas is a great time to make it fun!
The Pimoroni scroll:bit Bear Badge Kit is a great way to get started and contains everything you need to build your own bear and code it to be a badge or a fortune-teller. Alternatively, get the whole family involved with the micro:bit drone. This Quad-Copter project gains early exposure to JavaScript and Python and provides a fun end-result when you make the drone fly!
And finally, if you're a tech lover and you're looking to implement a software solution in 2022, book in a Discovery Day with Beeta here: https://beeta.co/book-your-discovery-day/