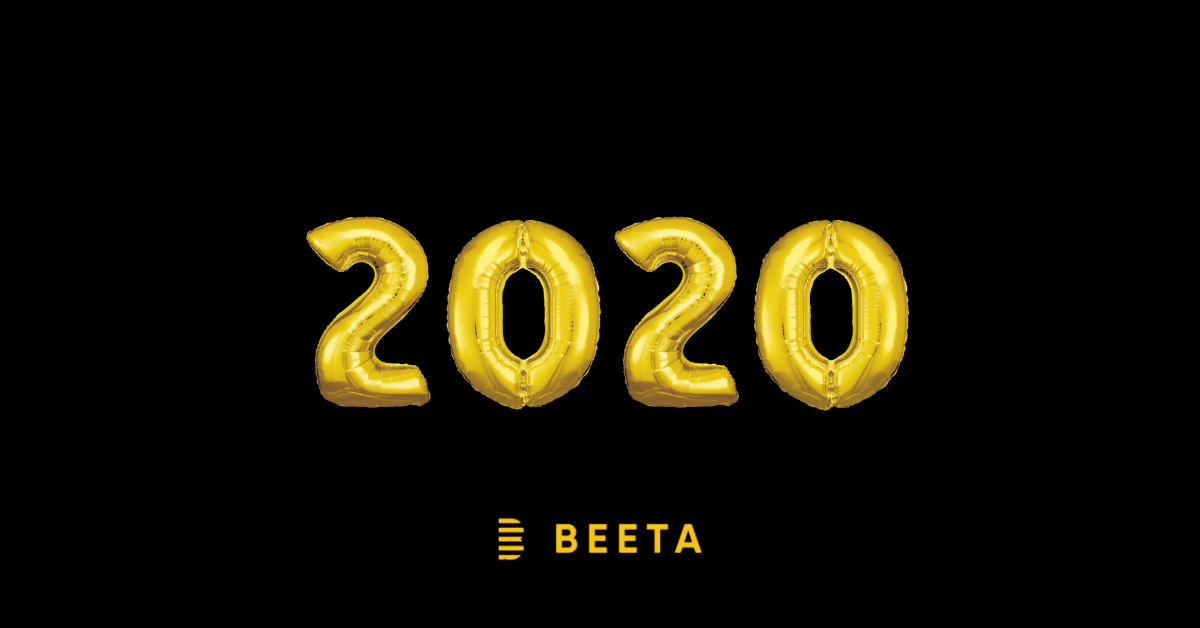 Happy New Year! This is our first blog post of 2021 and whilst I think we can all agree 2020 was an 'interesting' year, we thought we would look back at some of Beeta's highlights. But first, we would like to say a huge thank you to our friends, clients and partners that have supported us endlessly over the past year and continue to do so!
Team
Despite the setbacks and challenges that came with 2 national lockdowns and numerous tiers (and tears), Beeta has undergone a positive transition over the past 12 months. We have been fortunate enough to hire some excellent team members this year and were able to maintain a seamless onboarding process due to our pre-coronavirus flexibility around remote working. We have also celebrated long-term staff development, 'work-a-versaries' and promotions. 2020 was the year we decided it was time to to branch out of our office space and received the keys to a fantastic new pad in central Manchester, which we will hopefully get to use more of this year!
Achievements
With lots of hard work and commitment from the team, particularly our apprentices who completed various tests, Beeta became a Microsoft Silver Partner with a competency in applications and infrastructure. This was a standout moment as 2020 marked Beeta's fifth birthday and the affirmation lands us in the top 5% of Microsoft Partners worldwide, further highlighting our specialist expertise within the area. We're hopeful that 2021 is the year we'll 'go for Gold' and join the top 1% so watch this space for future announcements! For more information on our Microsoft Silver status, check out the dedicated post here.
Projects
We feel fortunate to have collaborated with some amazing clients this year, working with leading technology on innovative yet challenging projects – just the way we like it! We're in the process of updating the case studies on our site so keep your eyes peeled for updates and in the meantime, you can check out some of our previous work here:
We became a proud member of the Manchester Digital network in the latter half of 2020, community is something we are passionate about at Beeta so you can expect to see more collaborations and networking from us in the upcoming year! One of the most rewarding projects of the year was our fundraising campaign with Barnabus. Collectively, we decided to forgo our usual festivities and instead focus our efforts on a raw and critical project that personifies what we stand for as a business, going beyond. The team thoroughly enjoyed raising awareness over the festive period and we are pleased to say that the generous donations raised will go towards giving a vulnerable person a better start to 2021.
With the recent announcement of a third lockdown, we have no doubt that the upcoming year will present us all with a fresh set of challenges, but we wish you success with every endeavour. Our fingers are crossed that by the end of the year, the only bubbles we will be discussing are the nice kind that appear in flutes!