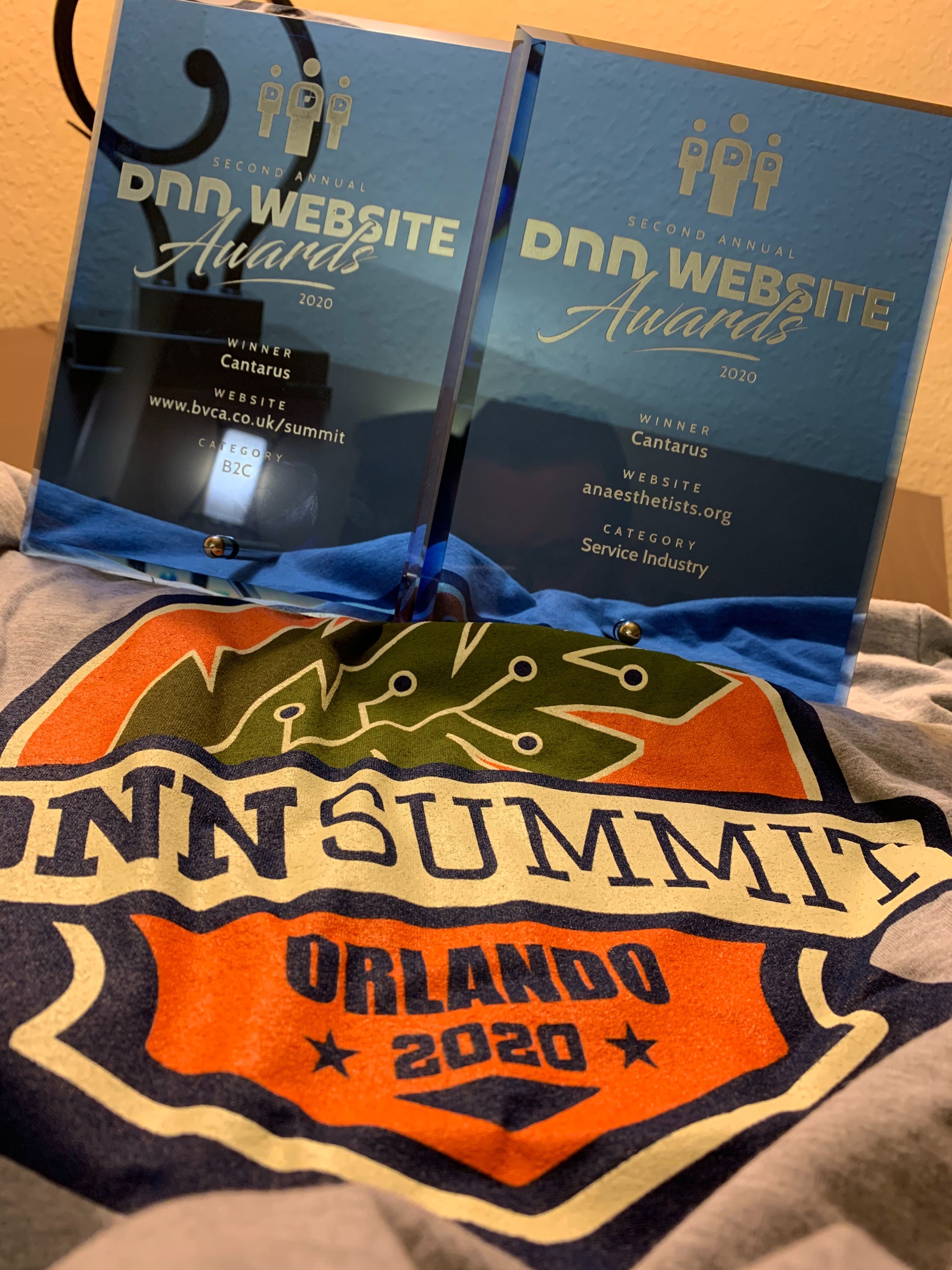 Cantarus is thrilled to have won 2 awards for the Service Industry and B2C categories at the 2nd Annual DNN Website Awards 2020 in Orlando, Florida. This win is hot on the heels of their recent win at the Prolific North Tech Awards.
The DNN Website Awards acknowledge and showcase websites with exceptional design and development. The awards also provide members of the DNN community the opportunity to network with others and better leverage the DNN Platform. The winners were announced at the 2020 DNN Summit in Orlando on 26th February.
Cantarus has been working with DNN for several years, maintaining an outstanding track record in delivering DNN solutions for a range of clients – from SMEs, to enterprise and government, to some of the largest organisations in the world. Widely recognised as the world's leading provider of DNN Evoq-based web solutions, as demonstrated by six consecutive wins of Global DNN Partner of the Year from 2012-2017, and DNN Gold Partner status since 2009, Cantarus brings unparalleled DNN expertise to any project. They were also named the first DNN Gold Partner outside of the USA.
Cantarus took home the B2C Award for their work on the BVCA Summit event microsite, where they developed a creative microsite for the BVCA's annual conference, with excellent navigation to help drive awareness and increase event bookings.
They also won the Service Industry Award for their work with the Association of Anaesthetists. This project involved implementing DNN-Evoq's page-building system to provide the organisation with the flexibility and ease of managing content internally, after a previously difficult to use site with limited search functionality.
Cantarus CEO, Lee Adams, comments:
"Absolutely outstanding work by the Cantarus team here yet again. These global awards were voted for by some of the most respected names in the DNN ecosystem and competition was fierce. Congratulations also to our great clients who make this work possible by choosing to work with us and contributing their wisdom to help our team create truly world-class user experiences."
For more information on how Cantarus can provide your organisation with a world-class solution, contact enquiries@cantarus.com
Tabby Duff is Digital Marketing Executive at Cantarus