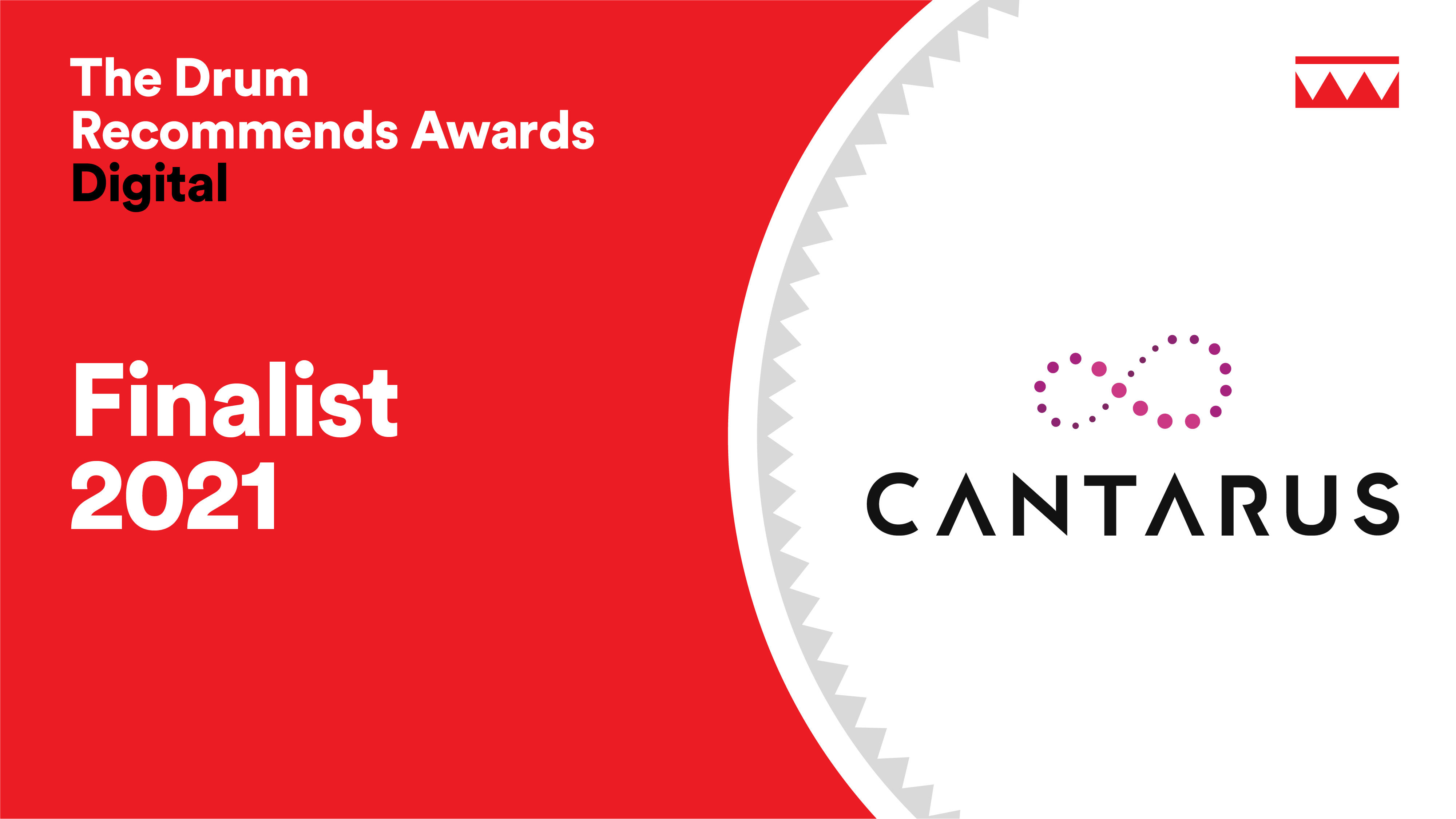 Cantarus is proud to announce they are a finalist in the upcoming Drum Recommends Digital Awards for the second year running.

The Drum Recommends is The Drum's service to help brands select agencies based on client ratings. Each year, the ratings are used to identify which agencies are the highest-rated and recommended in digital, and subsequently highlighted as such via the awards.
To be in with a chance of winning, there are no entry forms or submission processes, agencies are shortlisted based entirely on independent client feedback.
Cantarus has been shortlisted in the Usability category, which recognises its ability to meet client goals effectively and efficiently.
With a current Net Promoter Score of +82, receiving a nomination for such an award further echoes the strong relationships Cantarus has been building with its clients for more than a decade.
Lee Adams, CEO at Cantarus, comments:
"We're thrilled to be shortlisted for another Drum Recommends award, especially in the Usability category, as this is yet another strong reflection of the outstanding service we offer to clients. This is something that has always been at the core of who we are as an agency. We're extremely thankful to our clients for taking the time to provide such wonderful feedback, and to our excellent staff for all their hard work in building and maintaining our world-class customer satisfaction levels."
The winners will be announced during The Drum's Digital Summit via a virtual awards ceremony on 14th October 2021.
To find out more about Cantarus, get in touch at enquiries@cantarus.com
Follow Cantarus on Twitter: @cantarus
LinkedIn: www.linkedin.com/company/cantarus/
Instagram: @cantarus.agency