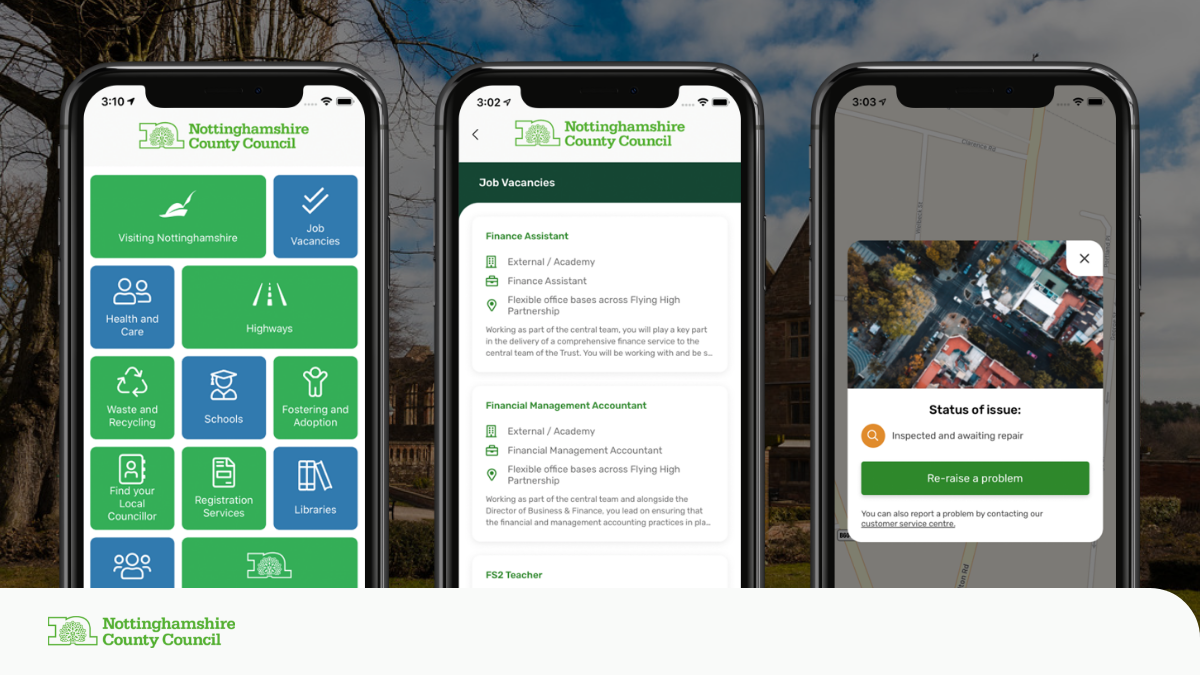 MyNotts is designed to transform the way local residents access a wide range of information about council and local government services.
NCC partnered with digital agency Cantarus, and built the MyNotts app on Cantarus' innovative MemConnect platform to deliver an outstanding mobile experience.
The MyNotts app complements and expands on NCC's existing web offering to provide a unified user experience beyond what is possible within a mobile web browser. This is also an opportunity for NCC to better engage with an ever-growing audience within their constituents that use mobile devices as their primary digital channel.
MyNotts allows users to engage more purposely within their community, staying abreast of the latest news and upcoming events, and accessing various public services conveniently while on-the-go.

The app also features built-in geo-reporting functionality which utilities the user's location and device camera to streamline the process of reporting issues such as faulty streetlights and potholes. MyNotts displays other known issues in the surrounding area and interested citizens can subscribe for updates on planned work.
Steven Fisher, Strategic Development Manager at Cantarus, said:
"It is rewarding to be part of providing an app that can help such a large audience. Working closely with NCC, we identified which areas caused their constituents the most frustration, and focused on providing a great experience where most needed.
I look forward to continuing to work with the council to build on what we have achieved and provide an increasingly complete experience to the people of Nottinghamshire."
The app is available to download on both iOS and Android app stores. You can find out more about Nottinghamshire County Council by visiting www.nottinghamshire.gov.uk
Tabby Duff is Digital Marketing Executive at Cantarus