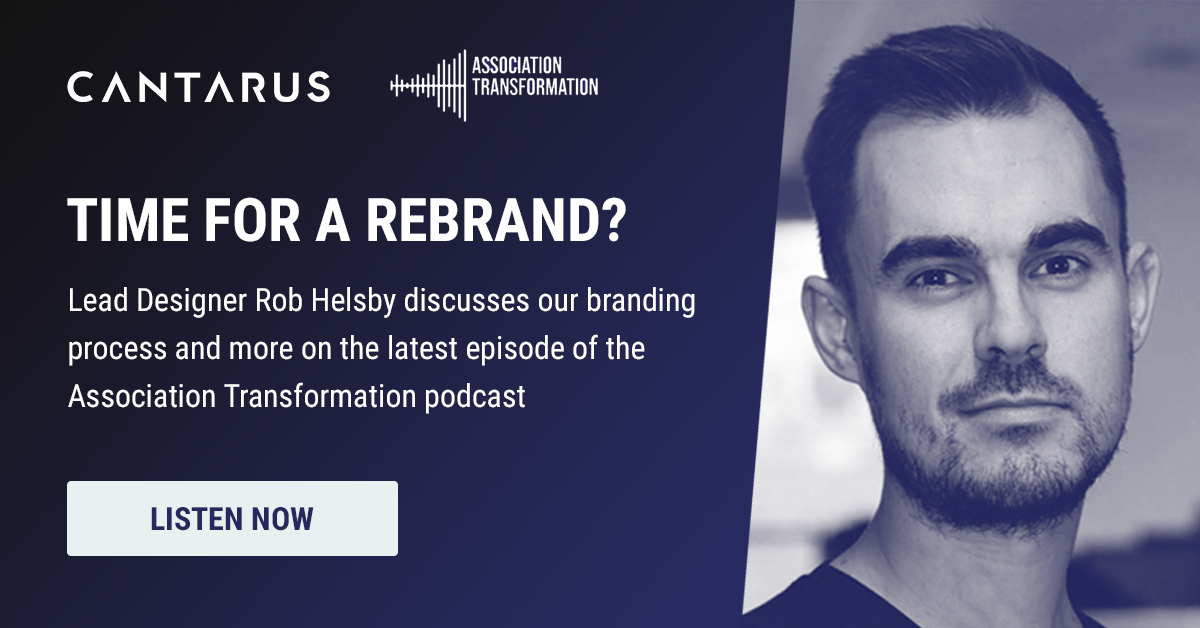 How can you identify when your organisation needs a paint job? Who needs to be involved in the process? How much is it going to cost? And, what are the benefits - what do you get out of it?
Cantarus Lead Designer, Rob Helsby, answers these questions and more in the latest episode of The Association Transformation podcast. Rob discusses why organisations choose to rebrand, the challenges of the rebranding process, and highlights the importance of having a creative brief and a core project team in place. You don't want to miss it.
You can find the podcast on Spotify and Apple Podcasts, or listen to it on YouTube below.
If you would like more information on Cantarus' Creative Design and Branding offering, please visit our dedicated Design Solutions page, or get in touch at enquiries@cantarus.com
Follow us on Twitter: @cantarus
LinkedIn: www.linkedin.com/company/cantarus/