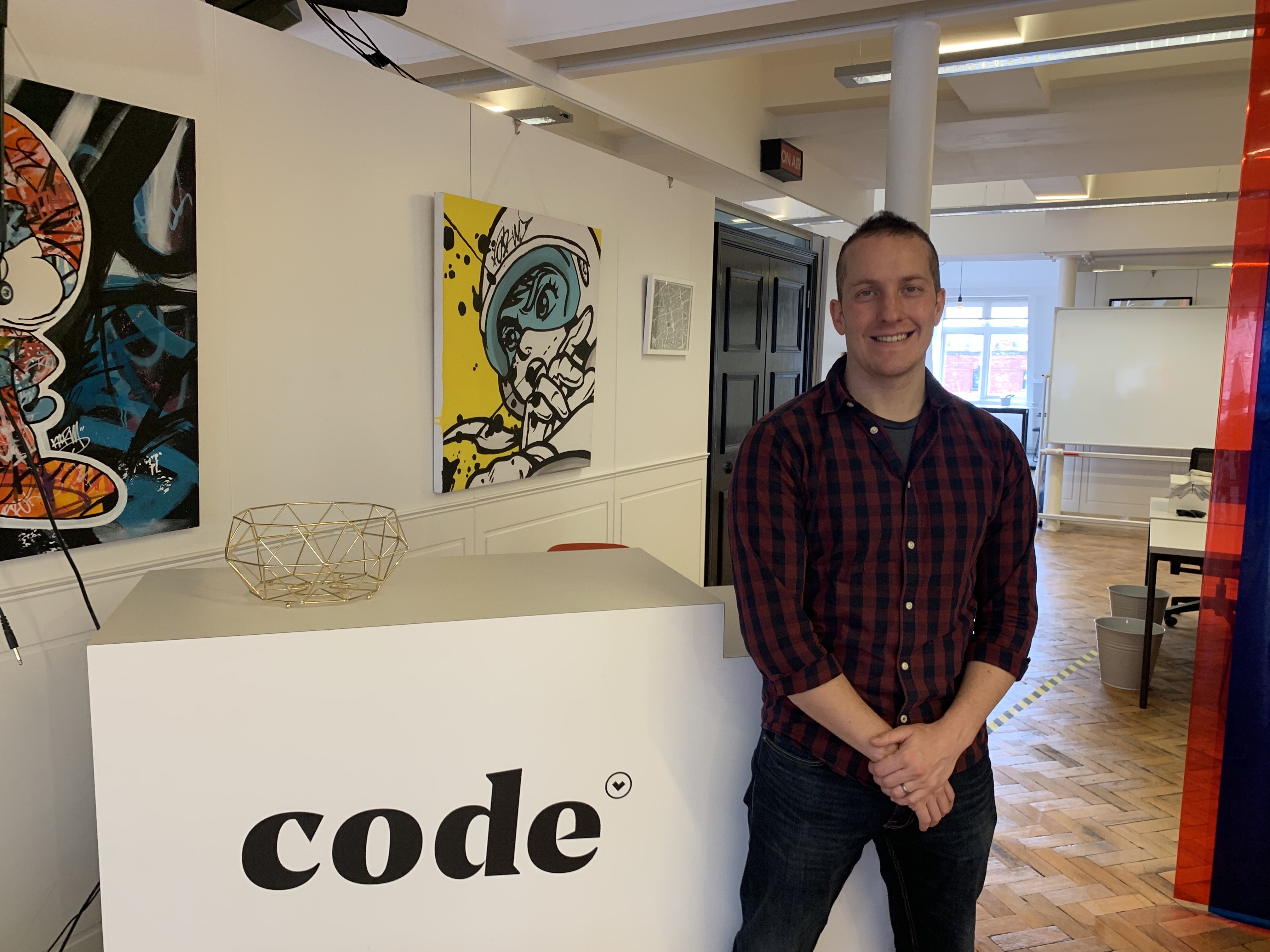 Digital product studio Code Computerlove has appointed Jamie Evawin as Head of Experimentation as popularity for experiment-led product innovation continues to soar.
Jamie, who worked at Code for four years before moving to musicMagpie 18 months ago, returns to the Manchester-based digital studio to advance Code's culture of experimentation and drive growth of the agency's performance function.
As Head of Experimentation Jamie will embed more experimentation tools and practices into its cross-discipline product teams, as well as expand Code's range of services that sit under performance and user experience, including CRO, analytics and user testing.
Jamie will also work closely with the wider Mediacom North Group and the recently launched Google Practice, delivering best practices across experimentation and optimisation.
Code's Managing Director, Rob Jones said: "Experimentation has become a hugely attractive element within Code's overall service offering as part of how we advance our partners' product innovation strategies and drive growth. With experimentation we learn much more than through often isolated tests that tend to focus on conversion; for us experimentation, innovation and scalability go hand in hand.
"Jamie's experience within the discipline will enable us to take a further step up and embed experimentation as a mindset within our product teams. Value sits at the heart of what we do – and central to this is being able to validate, test and learn throughout the product development cycle.
"It's an increasingly competitive agency landscape but by expanding our experimentation services we can show that our work has delivered value – showing strong ROI and effectiveness."
Jamie added: "This is a fantastic opportunity for me to work with Code's senior leadership team to help to expand the agency's approach to performance and innovation.
"By designing and conducting a portfolio of experiments for partners we are able to measure in a much more meaningful way; a way that goes beyond optimisation, conversion and more typical A/B testing to truly explore and validate product development strategies.
"Many people think of experiments as success or failure; win or lose. But for me it's more about building knowledge to support business decisions, based on how real people react within ever-changing consumer landscapes. It's about searching for new 'value' before you can create value.
"Recent months, in particular, have taught us that assumptions have very little value in times of great change. Having the capability to be more empowered in decision making is vital. Growth experiments also have the potential to tap into the power of high-velocity incrementalism as well as find the big disruptive idea.
"I'm looking forward to being back with the team to grow our overall offering and to bring in new talent as we expand the team."