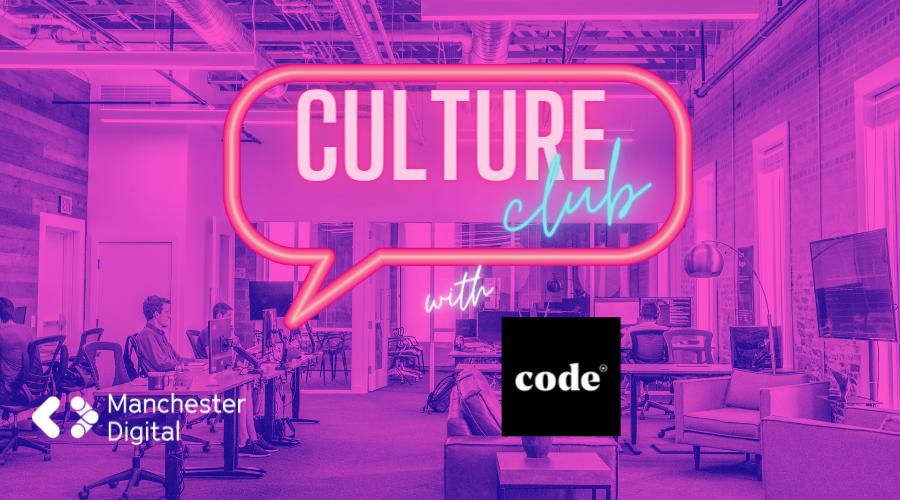 Joining us for this edition of MD Culture Club is Code Computerlove - a digital product and service company.
We caught up with three members of the team - one of their talent leads, a recent starter and a long term employee - to find out more about their company culture and what it's like to work there.
The talent lead...
Gemma Handley, Commercial Director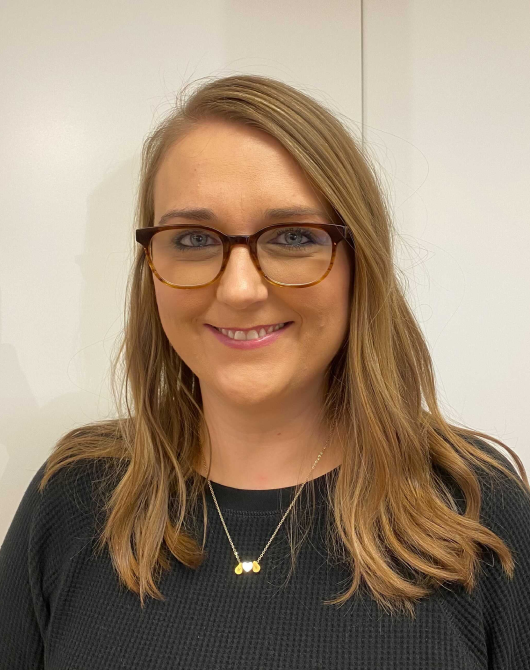 Can you tell us a little bit about the company, before describing the culture at the organisation?
Code is a digital product and service company based in the Northern Quarter in Manchester. What that means is that we help businesses at any stage of their maturity either improve what they already have and make the most of their current digital investment, with the design and build of new digital products or by inventing new solutions by looking at emerging or future business problems and experimenting with what could come next.
We encourage a culture of autonomy, fun and continuous improvement and try and ensure that this culture makes its way to our client partners too through collaboration. Our Computerlovers (the collective name we use to refer to our people who work here and even the name that sticks with some of our leavers!) are provided with an environment where they're empowered to make decisions and set their own direction with support from their team around them. From a personal perspective I've never worked somewhere with so much freedom to develop and grow.
Our teams are always looking to improve themselves and the world around them; there's always a forum for learning something new from someone new and the giving and receiving of feedback is encouraged (which can be a little strange if you're not used to it!).
On a final note about culture, I think the fact people want to spend time together outside of work and many relationships, friendships, partnerships have been created at Code and around 80% of the people annually jet abroad for a weekend away together says a lot.
How does the company go above and beyond to attract and retain tech talent?
We've been fortunate that because of our reputation within the industry we don't have to work really hard to attract new people, that said, with an increasingly competitive marketplace and more and more amazing tech businesses moving to Manchester we do rely on word of mouth and referrals to find new people to join.
We're always looking for new people and will (pre COVID times) regularly host meetups, run work experience cohorts and attend grad days, and so on, we find these are a great place to meet people who are interesting and interested in what we do and can offer.
When it comes to retaining people, I would admit that we're realistic in knowing that people don't stay with us forever and for a lot of people we're a great environment for them to come to a safe environment where they're empowered to learn and make great change for our clients before deciding on an environment they want to settle in more long term. For a lot of other people, who LOVE working within a client centric space, we're a great place to work and people enjoy the freedom to move between different brands. As much as it's sad when people move on, it does give us an opportunity to bring in new people and offer them an opportunity to develop which is a great thing for us to be able to do.
What does the future look like for the company and its employees?
Exciting! We're part of WPP Group and have plans to move into a custom-built building on the former Granada studios site with a number of other fantastic digital agencies in 2022. As part of this move, we're also working on better integrating ourselves with the Group and vice versa which means access to more opportunities for growth for people, working with more talented people on different brands.
What this means for the future of Code and what we do? Keep an eye on us, we have some new leaders with fresh ideas and ambitions for Code so watch this space!
The new starter...
Sam Samvura, Junior Designer
Can you describe your role at the company?
I'm a Junior Designer here at Code, where I work alongside more experienced Designers, Researchers, Developers, Content Creators daily. As a Junior Designer, I help to create and improve the overall user experience of the products that we work on for our clients. As well as getting the chance to work and collaborate with others, my role enables me to learn from more experienced colleagues, asking questions about how I can improve, seeking feedback/advice and asking questions about working processes.
What was it about the organisation that attracted you to the role?
The company culture and their values are what attracted me to this role. When I was reading about Code, what they do and the kind of people they look for, a lot of things resonated with me. I value learning, always improving myself and collaboration. Code had all of these to offer, and I was very intrigued by the opportunity of getting to work in multidisciplinary teams as I was learning to front-end development for most of last year alongside design to help me understand developers more.
Can you describe the onboarding process you've experienced?
I have had a great onboarding experience! Even though it has been remote, it hasn't stopped me from feeling welcomed by everybody. Everyone has been super helpful, they're always ready to answer any questions that I have had, give me advice, feedback and just talk about things other than work. We have these introductory meetings called Brew Rounds and they were a great way of getting to meet colleagues and find out a little bit more about them.
The process of onboarding went well. We got the chance to sit in on some client projects that were going on, getting the chance to see how teams work, the different design processes that happen here and get a bit of context before starting any work. This was nice as it helped me make notes to go over and have questions ready to ask if there was anything I was unsure about.
The long term employee...
Chris Heg, Design Director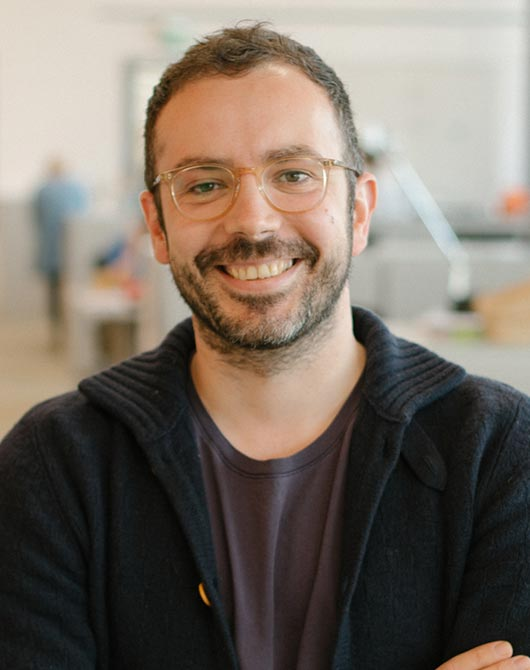 Can you describe your role at the company?
I'm the Design Director, which means I look after all the designers in the business. Design isn't a team in Code, it's a discipline, so we are all dispersed around the studio, working in multidisciplinary teams with engineers, product people and performance specialists. It's my job, alongside our other design leaders, to help the group set a direction that inspires us to do our best work. And to make sure the designers come together to share, learn and develop together so that we keep pushing the boundaries of what we're doing.
We have a range of different types of designers in the business with specialists in Content, Product, Service, Brand, UX & UI so we're always looking at keeping the right mix and developing peoples' skills in areas that are interesting for them and for our partners.
Day to day I work in one of the teams, the Design Studio, which helps our partners work on problems and opportunities a little outside of the norm. Those things beyond the long term product development work, where we experiment with new ideas and potential opportunities, or explore how they might solve nagging problems. The kind of stuff that tests whether an idea is a good one or not and if it should end up in a roadmap down the line.
Finally I'm on the Leadership team, working with other folks around the business on setting a direction for the company and keeping track of how we're doing against delivering on it.
You've been at the company for a number of years, can you tell me what has kept you at the company for so long?
I've been here for over 15 years now, I joined because the company was still pretty small at the time but had bold ambitions to grow and to try new things. I wanted to be somewhere I felt I could make a difference and would notice me! I'm still here today because those things remain true.
The company has got bigger, it's been part of a buy-out and many people have changed over the years. But I think there are still a couple of things that really haven't changed at all. We still have a culture that encourages people to work together and have fun doing it. Sure we want to have brilliant people, but what we really care about is creating an environment for those people to come together successfully and make great stuff. So the people are everything.
Secondly, no one has to stay in a box when they join Code. When I first joined I was doing media planning and buying. Then I moved into planning and strategy. Now I'm Design Director. I've been encouraged and empowered to keep reinventing myself as my skills and interests have developed. So I might have been here a long time, but I feel like I've had loads of different jobs over the years!
What would you say to a person considering joining the company?
I'd say you should talk to people who work here and ask them what it's like. It's easy for me to tell you what I think, but one of the things I love about Code is that everyone has a voice and we encourage them to share what they're doing, their opinions on how it's going and their ideas for improvement. No workplace is perfect, no culture is ideal for everyone, so look at the people in this one and see if their experiences match up with your needs.
If you value working with people with a very wide range of skills then I think you'd love it. If you want the chance to input into how we do things then I can tell you Code will listen and learn. If you want to learn new skills and stretch yourself then Code will support you in doing that with time, money and mentoring. And if you want to work on a range of different types of digital work in all kinds of different markets then this would be a great choice. Ask around!
To find out more about Code Computerlove and the work they do, click here.
If you're a member and would like to take part in a future edition of our Culture Club series, please contact thom@manchesterdigital.com.