By JBH - The Digital PR Agency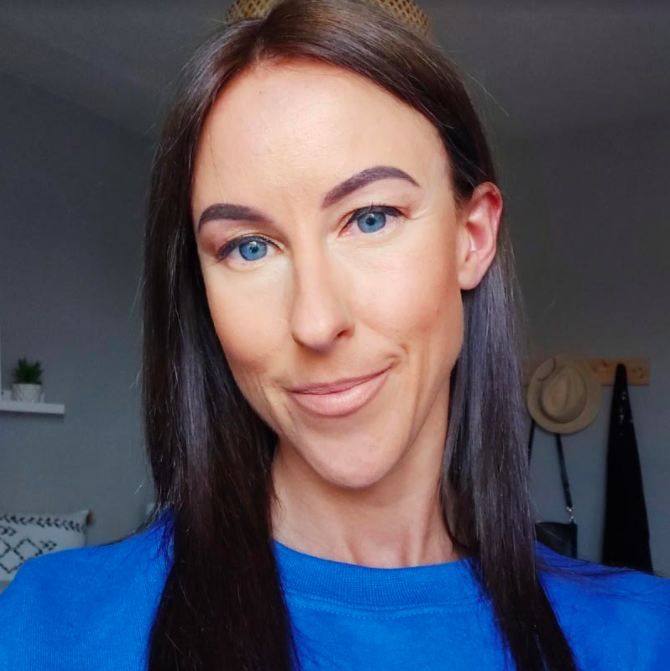 In this interview, we spent some time talking with JBH's Jane Hunt to find out more about the business, to discuss what's new in content marketing and to discover how JBH has been affected by the pandemic.
Could you start off by telling us a little bit about JBH?
JBH is a digital PR and SEO agency and we specialise in helping brands build organic visibility in search. And that means that we deliver digital PR campaigns that generate authoritative and relevant PR coverage, but also to generate those really important backlinks in order to help our clients rank higher in organic search.
Everything we're doing is really to get the most topically relevant backlinks possible in order to allow our clients to rank higher for their domain and specific keywords, drive more traffic, et cetera – all with the aim of impacting the bottom line.
Although we're not directly responsible for increasing sales, we work strategically with SEO, PR and marketing teams to ensure that the links we build are relevant and authoritative, constantly tracking and monitoring the impact they have on a brands search ranking and metrics that correlate to traffic and ultimately sales.
And what have been your favourite campaigns?
Oh, that's a good question. We've had a few notable ones. I think the ones that stand out for me are normally where the coverage has been quite unique. So, for instance, one of the campaigns revealed which city had the most culture per square mile in the UK. And it got picked up by ITV news and they did their own little piece on it, where they went and interviewed local residents and asked for their opinions on the amount of culture in their area.
When we get additional content come off the back of a campaign we produce, I think that's really cool, because it means, it was not only newsworthy but also sparked more conversation. We also produced a campaign that compared the underground systems across the world and we ranked them on criteria like best customer journey or comfort levels or whether they're dog friendly etc.
With that one, we generated loads of coverage and backlinks from London websites, which was perfect for our client because they're a London-based property company that allows residents to have dogs and the press loved the pet angle. So yes, these are campaigns that stand out to me mostly because of the coverage they achieve or the instant traffic they deliver for our clients.
Can you remember who was at the top of the underground?
Seoul in South Korea topped the list as the best subway system for overall passenger experience, but the angle the press loved the most was that the London Underground was most pet-friendly, which was just a win for us anyway, because we're a dog-obsessed agency, and we've also got clients in the pet care industry, so it was perfect, it was a win-win.
JBH has not long moved to Manchester. Could you tell us why you decided to move here and how that decision has played out so far?
Yes of course. We set up JBH in Northampton in 2013 as that's where we lived at the time. But over the years we really struggled to find the right people, especially for digital PR roles, which are fairly niche.
I think it's quite a unique industry and role in that respect and there wasn't a good sized pool of candidates available to us with that experience in or around Northampton.
I'd already lived in Manchester and was born up North so I was very aware of what Manchester had to offer in terms of the opportunities for us - in terms of finding the right talent from the universities and the abundance of businesses relocating to the North.
Fortunately, that's proved true and we've built a great digital PR team in Manchester. As a result of relocating the business, we're now working with some amazing brands too. So I'm so glad that we made that move and took that punt because it has really paid off.
A few years back, content marketing was the new kid on the block, this new shiny thing that was going to change everything. It feels quite a long time ago now. What new trends and innovation are we seeing in the content marketing space?
When we set up, we set up as a content agency and it was about the time that everyone was head over heels for infographics and interactive content. We've done so much interactive stuff over the years, including interactive quizzes, calculators, games etc, but in the last couple of years I feel there is less call for them and more emphasis being placed on the idea, certainly for digital PR.
For us, the format of the content is now secondary to what the story is - we've proved that you don't need a shiny piece of content. When generating ideas for digital PR campaigns, the emphasis is on finding a really unique way to tell a story rather than the format leading. There is still a place for infographics and interactive experiences, but they can add to the narrative or help provide a deeper insight, rather than be the story themselves.
Also we've found that during lockdown there was a return to listicle style content. The demand hasn't been there so much for hero content, more for stories and content that is quick and easy to publish and therefore makes a journalist's life easier. We've been able to gain so many more pieces of coverage for our clients because we're much more reactive and able to adapt our approach, providing what journalists need and quickly in order to meet their editorial deadlines.
It reminded us as an agency, that content is just a vehicle for a campaign and generating backlinks, and if the idea is solid with a strong hook, then it will generate placements regardless of its packaging.
How has Coronavirus impacted your business?
At first Coronavirus was a bit nerve-wracking and we did wonder how, as a boutique agency, we would fare but actually we've had a very positive experience. Being boutique means we're able to be more agile and pivot strategically in a crisis. We've also got a wide array of clients onboard, and this meant we weren't negatively impacted like some agencies who specialise in travel or hospitality for instance.
Throughout lockdown, our priority was ensuring that we were able to be proactive and support our clients as they themselves adapted their strategy. This meant working very closely with PR and SEO teams to ensure that the stories we were pitching were relevant and sensitive to the national crisis inline with their brand strategy.
We also saw lockdown as an opportunity to start a free bi-monthly digital PR webinar featuring industry guests who have unique perspectives and insight to share. The webinar has covered topics like how to pitch to journalists in a crisis, PR fails, using counselling skills to improve stakeholder relationships and how to craft data-led PR campaigns.
Have there been any client wins in this period?
Yes, the past 6 months has been really busy for us and we've won some large pitches with lifestyle brands during lockdown, securing Emoov, Heal's and Victorian Plumbing and we've got some exciting campaigns planned for them.
This has enabled us to expand the team, offer even more value and concentrate on taking the agency to the next level.
And how was going through the pitch process during lockdown?
The pitch process has definitely been different, but in a positive way. Although we haven't been pitching face-to-face, Zoom and Google Hangouts have done the job and I think it's actually enabled many brands to condense the pitch process, and obviously it is less time out of our day if we don't have to travel. It will be interesting to see if this trend for online pitches continues! It's certainly working well for us.
So do you think the pandemic will change how JBH works in the future? And if so, how?
Yeah, I think the pandemic has changed how we work already, both in terms of how we work and what we deliver. Firstly, the team has proved that they can work anywhere without being micromanaged, so rather than rushing everyone back to the office, we're now offering the team the ability to choose where they work and when, a mix of remote and office-based working.
Strategically, we've proven that we can have a different approach to digital PR, combining more resource-intensive hero content with reactive PR campaigns. This is enabling us to generate backlinks more consistently and we've improved the relevance and quality of the links we're building for our clients in the process.
Want to raise your profile?
If you'd like your business to feature on Manchester Digital's website, social media and newsletter, contact thom@manchesterdigital.com