Benefits of Remote Working

Remote working, a type of flexible working arrangement, that allows employees to work remotely and do not have to commute to a central place of work.
Due to the pandemic and the need for social distancing, remote work has become increasingly popular for the type of work that allows this. Before the global pandemic began, Manhattan Partners chose a flexible working style when we first started the business. This is because we believe that there are many benefits to remote and flexi options for work.
For example…
Less commuting time.
More autonomy.
Greater flexibility.
Better work–life balance.
Higher productivity.
Increased motivation.
However, we are aware that with this type of work arrangement, there needs a to be a different kind of management. This is centred on autonomy and self-responsibility for employees. A type of management that requires good access to information, productive attitudes, and trust-based relations.
For Manhattan Partners, we believe this management is successful as we acknowledge communication and support is crucial. We like to ensure that our team feel they are heard and supported in the best way possible.
Have a look at some of our testimonials from our members of the team.



Our team is self-sufficient, fun, interactive, collaborative, and most of all autonomous. That's one of the keys to our success, along with the efficiency in the way we work. Giving our team the freedom, they need to stay happy in their work and personal lives. Allowing them to love their job and help leave stresses and anxieties at the door. Not only this, but technology innovation has been a huge contributor to the success of how well we work remotely. This is because we invest in tech innovation and therefore have a unique approach with systems we have designed for the need of our team.
At Manhattan Partners, we enjoy providing our flexi-option for our members of the team to either work remotely or if they want a change, they also have access to our Work.life offices in Manchester city centre. Although we believe in the advantages in remote working, we also believe in the importance of providing our team members with options that will benefit them.
Last week we had a day at the Work.life offices. It was great to see our team in-person, although we all agreed that our morning meetings makes us feel like we already see each other every day!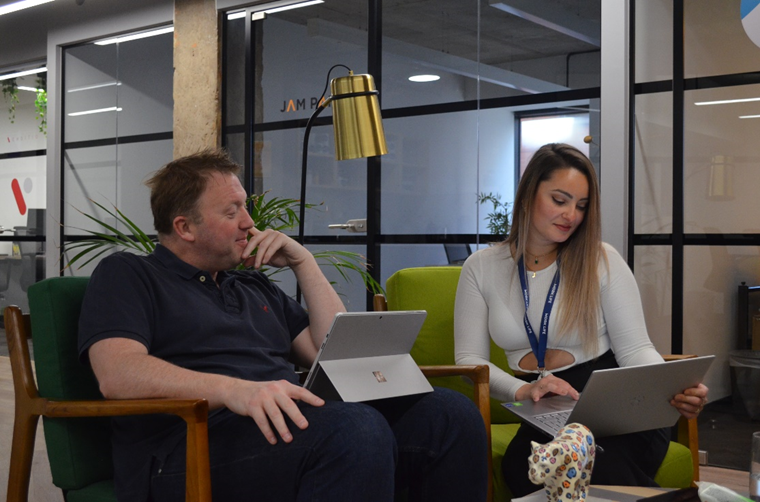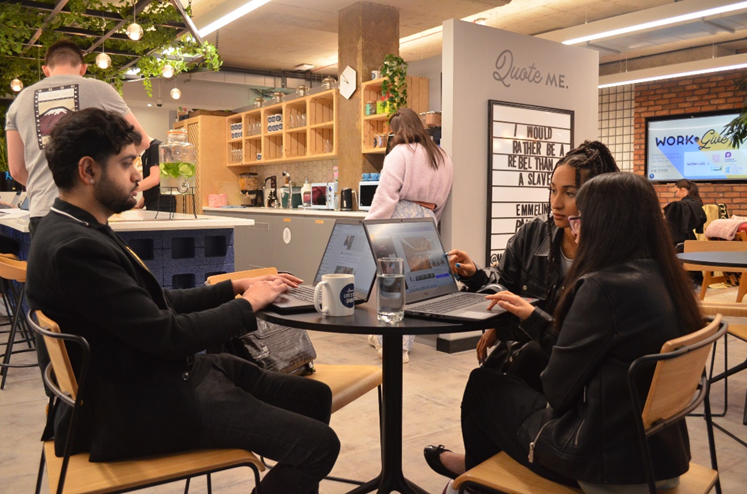 We believe that remote working and our flexi-options is beneficial and has proven to be successful for our company. The benefits of having access to the Work.life offices is not limited to a change of scenery for our team members. But also, if anyone in the tech community needs support with their CV, we welcome them in for a free coffee.
If you would like to book time in with us for support, then please get in touch.
You can contact us by emailing info@manhattanpartners.co.uk
Phone us: +44 (0)161 312 7505.
For more information check out our website https://www.manhattanpartners.co.uk/