Thank you again DWP kick-starter for hosting another jobs fair at Greater Manchester Chamber's. It is great to see how our team has already grown and opportunities like these Jobs fairs helps us reach out to more potential new starters.
The aim of the kick-starter scheme is to support 16–24-year-olds, who are in receipt of Universal Credit or at risk of long-term unemployment – these jobs fairs give them chances to network and connect with businesses.
At Manhattan Partners, we believe in providing opportunities to young adults who are willing to learn new skills to benefit themselves as well as our company.
Kick-starter schemes can be risky for a business even though the financial risk may not be high, time spent training and teaching can be costly. However, we believe that giving someone the opportunity no matter their skills is extremely important and beneficial.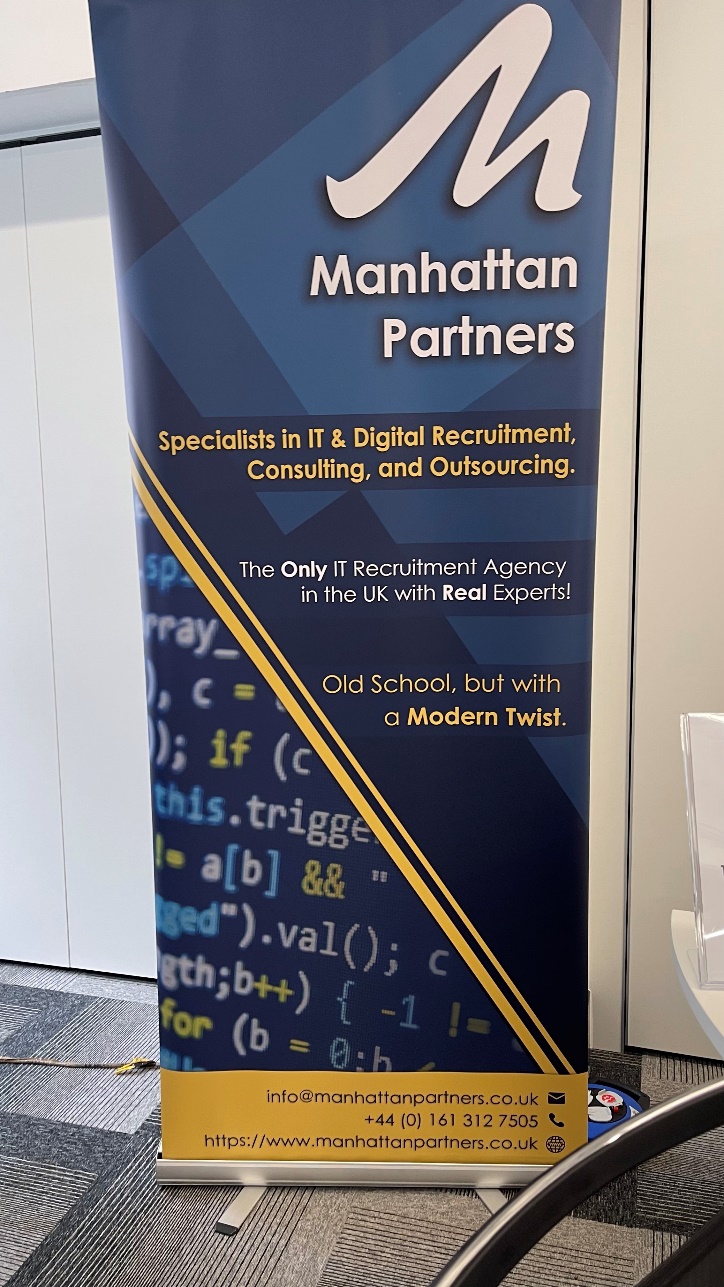 It was fantastic to see one of our members who we took on as our graphic designer from the last jobs fair event also attended with us and had designed our new banner for our company! We are so delighted with the result and cannot wait to see more designs and re-branding from him.