Thank you so much to DWP Kickerstarter for having us yesterday at the jobs fair, hosted at Greater Manchester Chamber's. An amazing day was had by all!
The aim of the kick-starter scheme is to support 16-24 years olds, who are in receipt of Universal Credit or at risk of long-term unemployment – this event gave them the chance to network and connect with business who care.
At Manhattan Partners we do like to do things differently, we are not a KPI based company and strongly believe in being partners and working in a team to achieve a common goal rather than "employees". Hence why we thought this jobs fair would be a great opportunity also for us, hiring fresh faces who are willing to learn and have a drive to achieve more.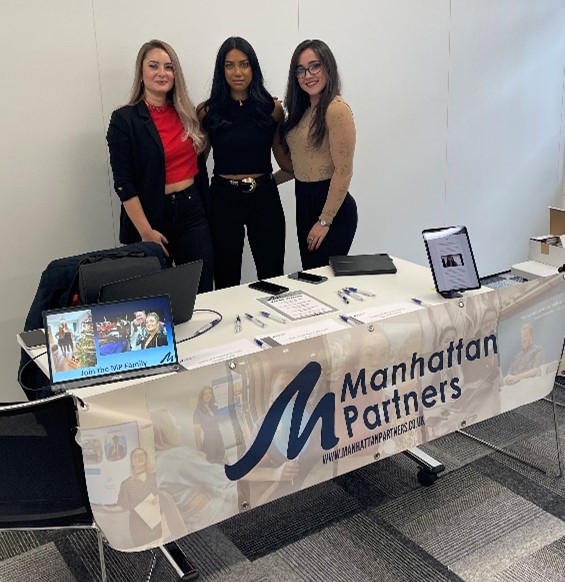 We met 6 amazing individuals, young adults from social media marketing, graphic design, and sales backgrounds. We are proud to say we did 6 ON THE SPOT job offers and everyone accepted.
Kick-starter schemes can be risky for a business even though the financial risk may not be high, as time spent training and teaching can be costly. However, we believe that giving someone the opportunity no matter their skills is extremely important for the growth of mankind. We cannot wait to get everyone enrolled and started.
There is a great deal of academic research indicating that many great professionals do their most ground-breaking work in their youth! We can shape new starters, support them by helping them become multi skilled, embedding them into our culture and the new world of work for them.