It is Mental Health Awareness Week 2022!!
At Manhattan Partners we care about mental health and how our workload and our jobs can affect and impact our Mental Health. We are aware of the severity of Mental Health, specifically in the workplace. We always ensure a safe space for our employees to express how they are feeling and will always support them the best way we can. We care about our team and will always address the importance of communication in relation to Mental Health. In addition to this, we like to provide tips on how to be productive in a positive way that will better our Mental Health.
For example, here is one of our members of the team's morning routine top tips for a better Mental Health.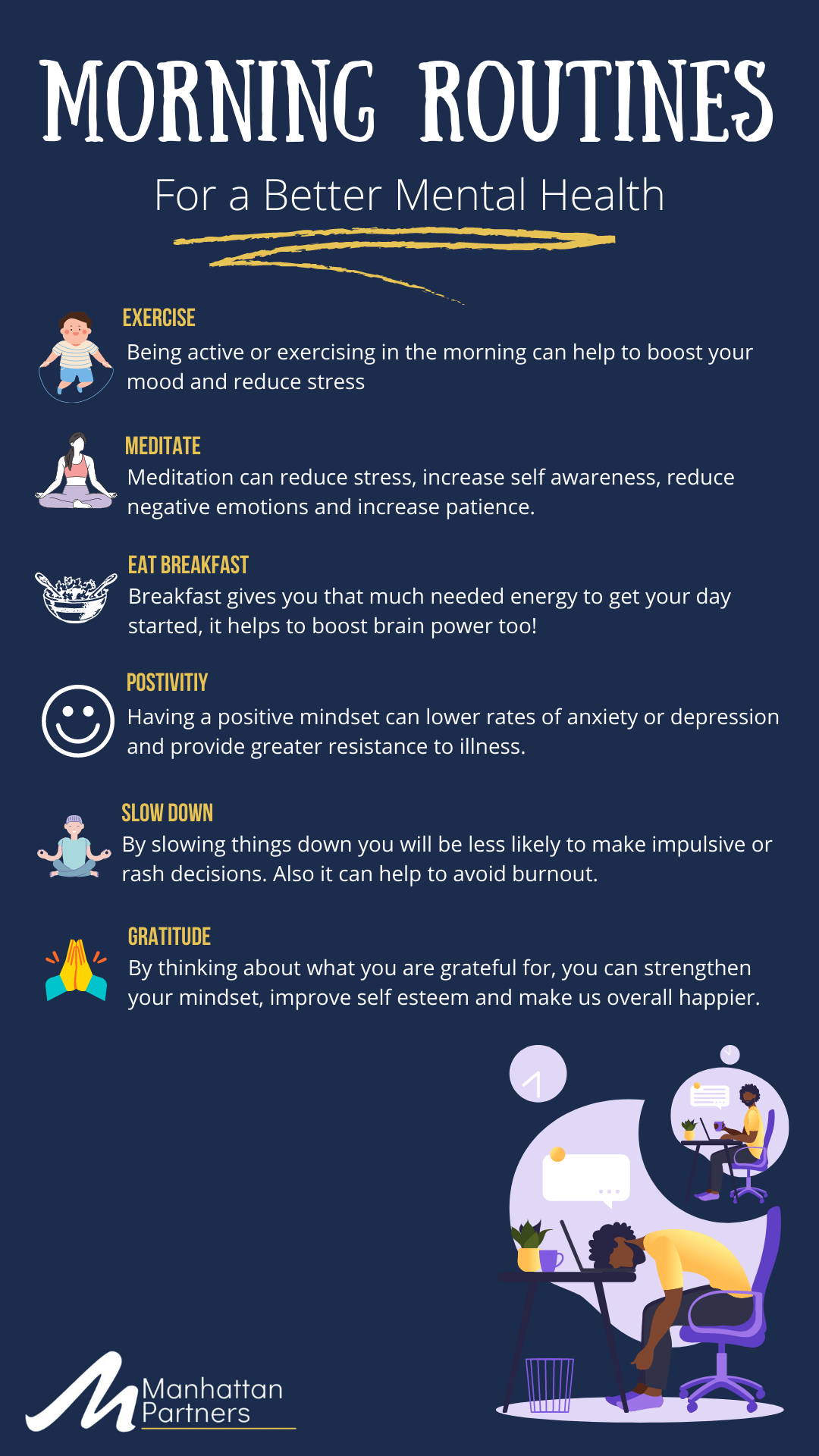 Mental Health Awareness Week is only a week, but we should always be aware of the importance of it. Remember to always be kind to people, your colleagues, your mentors, your managers because we never know what they are going through. Remember to check in on your loved ones and people you work with. Remember to communicate and express how you are feeling. This year's Mental Health Awareness Week is themed around 'Loneliness' and how 'Together we can tackle loneliness.' Together we can tackle this issue, through communication and kindness. Connect with others, check in on other and support others in good and tough times.