Our story…
We were founded in 2019 by two people, Julie Mombielova and John Gaskell who came from overlapping backgrounds and were frustrated with the recruitment market. A tester with 20 years' experience of hands-on consultancy and test management combined with a testing recruiter who's built teams and divisions but was bound by corporate red tape. They decided to join forces to disrupt and make a difference to the recruitment world, and it's working!
We revolutionised the traditional ways of working in recruitment, to tackle the biggest challenges internal talent teams and hiring managers to face in the Technology and Digital markets. We like to call it "Old School, With A Unique Modern Twist" which enables us to be a fast-growing forward-thinking business.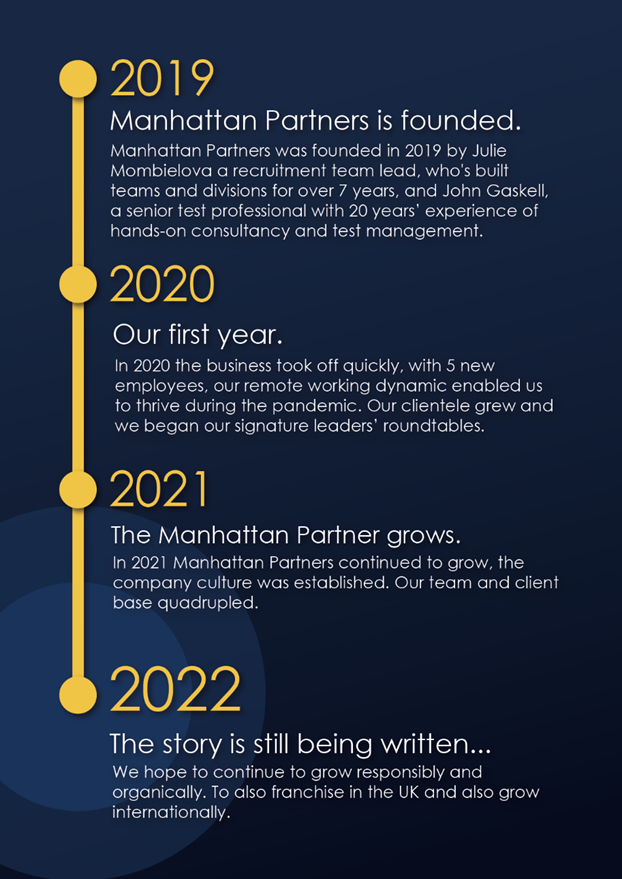 It has been a great journey so far and we are so excited to see what the future holds for Manhattan Partners!