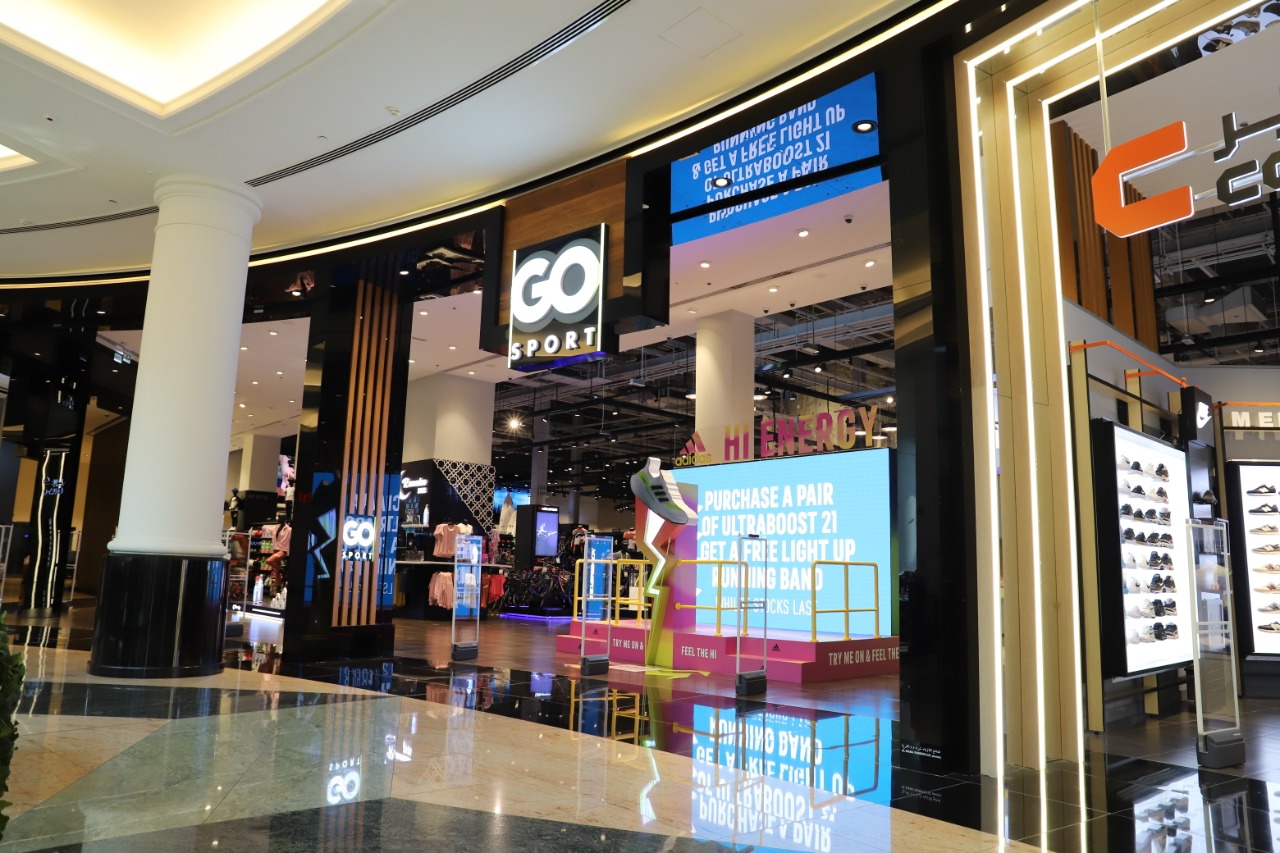 The team at One iota is extremely pleased to have been appointed by Al Mana Group to work on a digital transformation initiative with their Sports division. A Qatari conglomerate, Al Mana employs over 3,500 personnel within 55 companies, in 8 countries across the Middle East. The retail division operates within the majority of sectors, including luxury goods, beauty, fashion, home interiors, watches and jewellery operating over 300 outlets.
The focus for the collaboration is to elevate the customer experience at the GO Sport brand, through the deployment of One iota's Endless Aisle Apps and Kiosk Apps. These will be introduced in early 2022, across three stores initially, including the new Dubai Marina Mall store. The solution will be delivered in conjunction with Adyen, One iota's global partner whose unified commerce and payment solutions fully integrate with their Apps.
Tom Foley, GM of Al Mana Sports Retail division said, "One iota have an outstanding portfolio of sports and fashion retail brands who have had commercial success with their apps. Their understanding of our market and track record of helping brands to enhance and elevate the customer shopping experience made them an obvious choice for us as a digital partner".
One iota's CEO, Chris Brooks, said, "The team here are very excited to be working with the sports division team at the Al Mana Group to drive the digital in-store transformation programme. Their bricks and mortar presence is extremely impressive and our collaboration seems a natural progression. We have extensive experience of working with global brands and delivering apps across global retail estates from our work with brands over the years such as JD Sports Regatta, Superdry and Hugo Boss and are very pleased to be appointed to do the same by one of the Middle East's most respected retailers in the Al Mana Group and their sports division."
To learn more about how One iota improve retail customer journeys, visit https://www.itsoneiota.com/ or call 0843 216 1010.