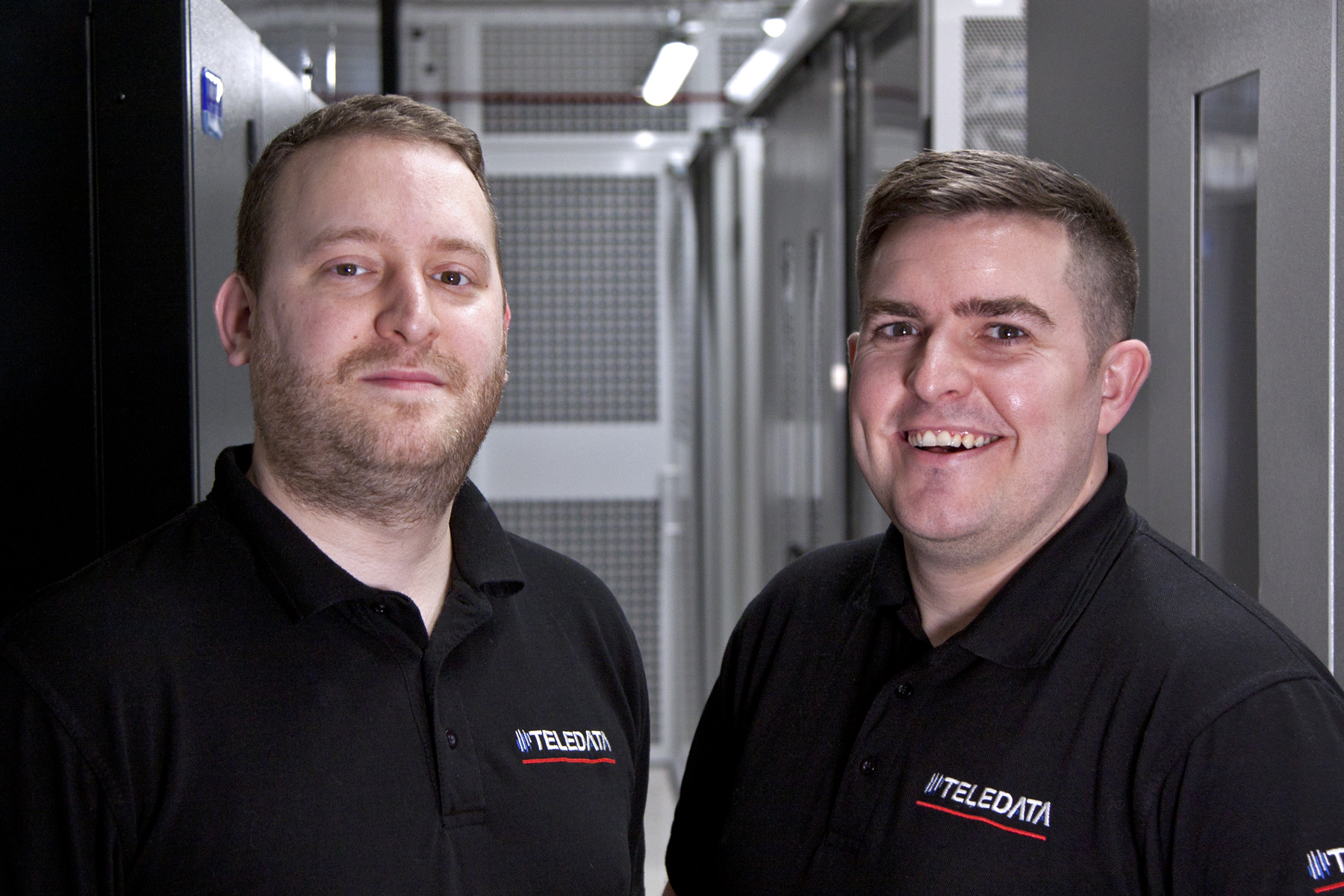 Manchester cloud hosting and data centre operator TeleData has started 2020 with promotions for two key members of staff.
Dean McGarry has been promoted from Hosted Infrastructure Manager to Head of Technology; and Dan Smith has been promoted from Support Manager to Head of Service Delivery.

Both joined the business as employees of 1st Easy, which TeleData acquired in 2016.
Dean began his post-university work life with 1st Easy as a Technical Support Engineer in 2012. Since the TeleData acquisition, his role has grown naturally from supporting customers in a crucial, largely helpdesk role, to making a real business difference in the way the company utilises technology to become more efficient and effective on a day to day basis, including the recent development of Teledata's CloudActiv platform.
Dan joined 1st Easy as Systems Administrator and was promoted to Support Manager in 2015. In his three years with TeleData he has managed, grown and mentored the support team, while taking on the responsibility of ensuring other key processes and client services are streamlined and customer focused.
Commenting on the promotions, TeleData Commercial Director Matt Edgely said: "TeleData acquired 1st Easy as much for the quality of their staff as anything else, and Dan and Dean are both glowing examples of how right we were to do this. Dan and Dean are both key to TeleData's success, and we're delighted to announce their promotions and wish them the best of luck in their new roles."
Based in Wythenshawe, TeleData provides colocation, cloud hosting, workplace recovery and data centre services to businesses across the UK. The firm has recently invested a six figure sum into its CloudActiv platform, which provides customers with truly resilient cloud hosting and effective disaster recovery of business-critical data and applications.
TeleData's solutions are designed to enable organisations to protect their applications, data and online presence from the damaging effects of downtime, and to make the most effective and efficient use of technology with secure and scalable hosting platforms tailored to business critical needs. The building has some of the most sophisticated security of any data centre in Europe, with an on-site police-linked, NSI Gold Approved, BS5979 certified control room and alarm receiving centre making TeleData unique in the UK.
For more information, visit www.teledata.co.uk