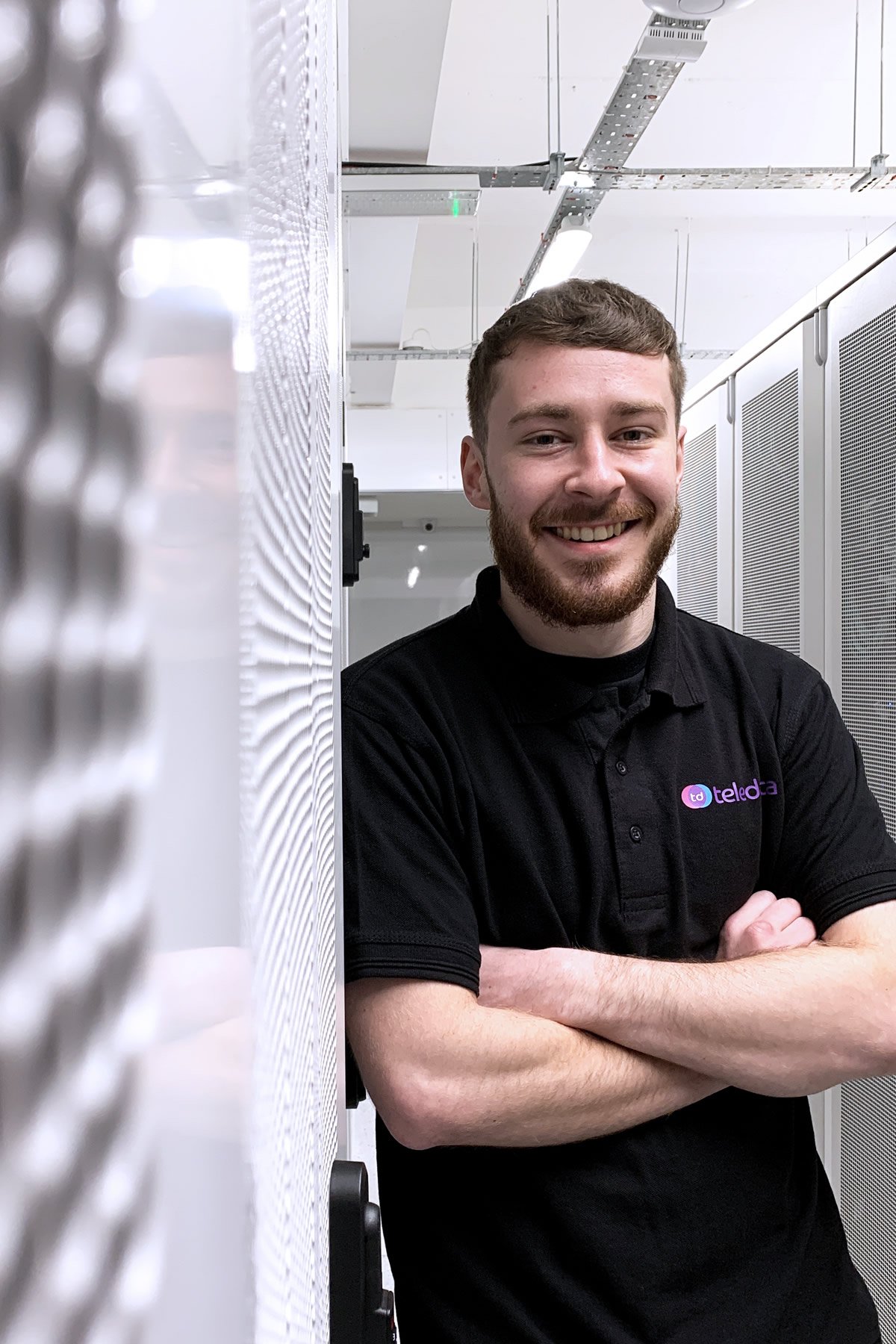 Following its acquisition by Datum Datacentres in September, Manchester data centre operator, Teledata has further strengthened its team with the appointment of Kane Friend as Support Engineer - the second new hire in a month.
Kane joins the Teledata team as a 1st line / 2nd line support engineer. He brings with him four years experience working within a support capacity and holds a Level 3 Infrastructure Technician apprenticeship qualification and a degree in Forensic Computing and Security.
Teledata, which is based close to Airport City in Wythenshawe, was recently acquired by Farnborough-based data centre provider, Datum Datacentres. This was the first regional bolt-on acquisition made as part of the firm's regional expansion strategy. Datum was acquired by Funds managed by the UBS Asset Management (UBS-AM) Real Estate & Private Markets business (REPM) in September 2021 with the intention to expand into key regional markets.
Commenting on his role with Teledata, Kane said: "I was drawn to Teledata due to the recent success the company has experienced and the opportunity the role will give me to work on exciting systems alongside new technology."
Matt Edgley, Director for Teledata added: "Our acquisition by Datum has been followed up by a flurry of in-house promotions and new starters and we're delighted to welcome Kane to the team at this exciting time. Kane's analytical skills alongside his previous industry knowledge and experience will be of real benefit to the business and our clients and we're looking forward to seeing Kane develop with us as part of the Datum Group."
Founded in 2005, Teledata provides colocation, cloud hosting and data centre services to businesses across the UK from an ISO27001-compliant facility in Manchester. The firm's solutions are designed to enable organisations to protect their applications, data and online presence from the damaging effects of downtime, and to make the most effective and efficient use of technology with secure and scalable hosting platforms tailored to business critical needs. The building has some of the most sophisticated security of any data centre in Europe, with an on-site police-linked, NSI Gold Approved, BS5979 certified control room and alarm receiving centre making Teledata unique in the UK.
For more information, visit www.teledata.co.uk.