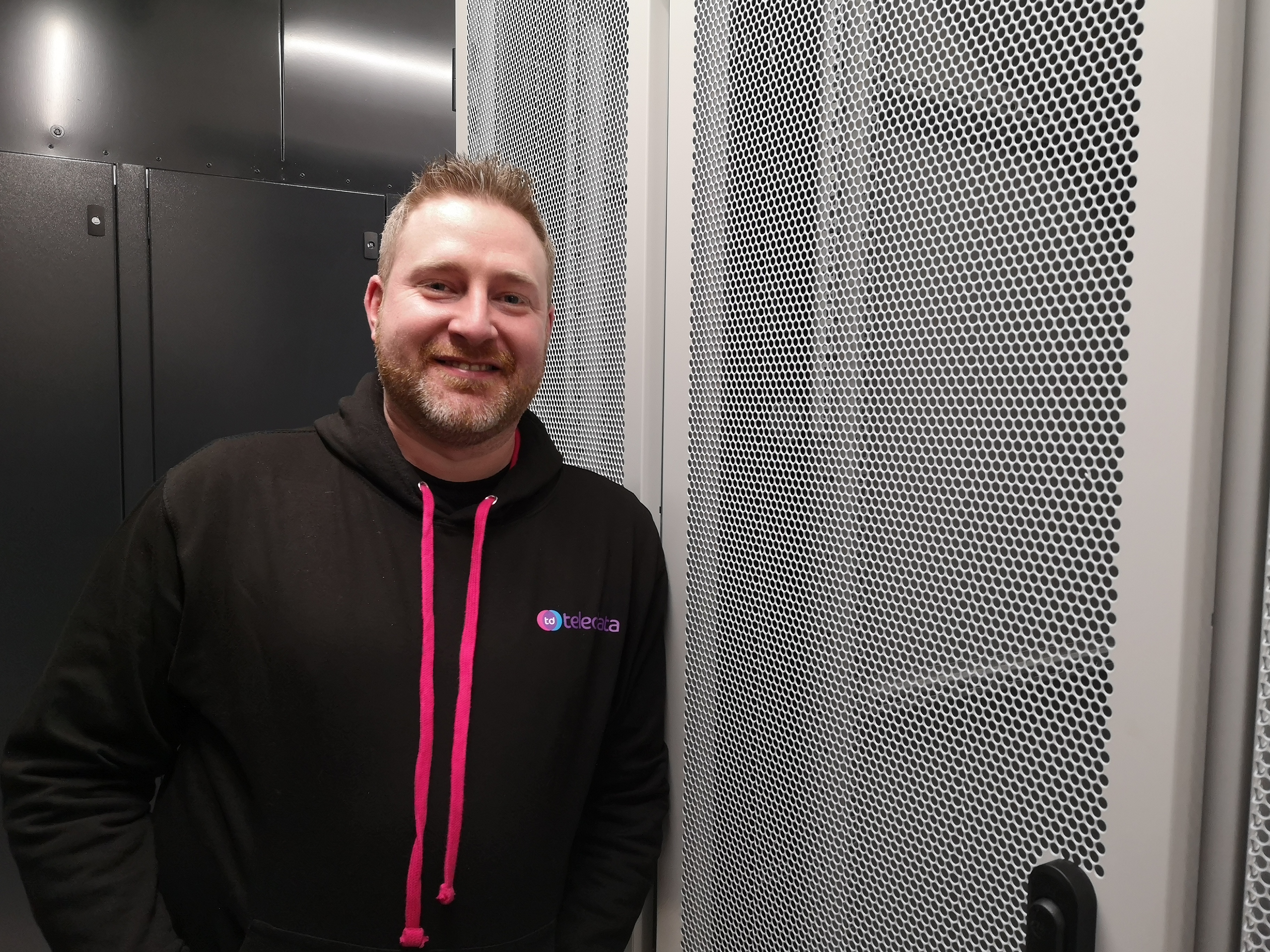 Manchester cloud hosting and data centre operator Teledata has strengthened its marketing team with the appointment of Dan Akister as Digital Marketing Manager.
With 10 years' experience in digital marketing, having previously worked with brands including Laterooms, Bottlegreen Drinks, Dreams and Willerby, Dan will lead integrated digital marketing campaigns for Teledata with a focus on lead generation for the company's newly launched cloud product set which includes managed cloud, private cloud and private virtual desktop solutions.
Commenting on his new role, Dan said: "I've always had a passion for technology so this is a dream industry for me to move to and i'm excited to be working with a brand that's as established as Teledata in the tech space. There is a lot of development going on within the business at the moment, so it's a great time to be joining the team and I'm looking forward to helping the organisation grow even further."
Head of Marketing Anna Nicholls added: "2020 has been a big year for Teledata with investments into new data centres, new product sets, energy efficiency projects and security and resilience developments. The business is really going from strength to strength and now it's time to ramp up our marketing activity to reflect this growth. Dan's experience in digital marketing and technical SEO will help us to optimise our campaigns across all digital channels, and we're looking forward to seeing the results of this integrated approach."
Teledata provides colocation, cloud hosting, workplace recovery and data centre services to businesses across the UK from an ISO27001-compliant facility in Manchester. The firm's solutions are designed to enable organisations to protect their applications, data and online presence from the damaging effects of downtime, and to make the most effective and efficient use of technology with secure and scalable hosting platforms tailored to business critical needs. The building has some of the most sophisticated security of any data centre in Europe, with an on-site police-linked, NSI Gold Approved, BS5979 certified control room and alarm receiving centre making Teledata unique in the UK.
For more information, visit www.teledata.co.uk