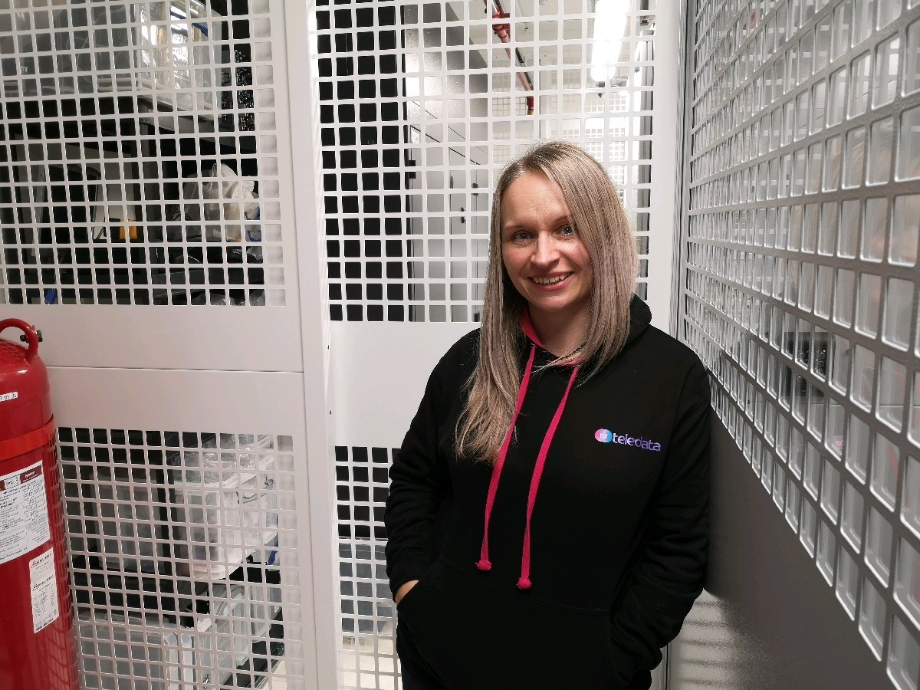 Manchester cloud hosting and data centre operator Teledata has promoted Anna Nicholls to Head of Marketing.
Anna joined Teledata 18 months ago as Marketing Manager, bringing with her over a decade of tech marketing experience having worked with brands including Microsoft, CheckPoint, Seagate and Pulsant.
Teledata Director Matt Edgley commented; "After being thrown in at the deep end on day one, Anna has been the spearhead of a demanding and wide-ranging marketing strategy that has seen us repackage products, bring completely new service offerings to market and carry out a successful rebrand project during a very difficult period of lockdown – including the not so small matter of a new website. Although I would like to say that we have promoted Anna, she's done that herself through the absolutely outstanding work that she has produced during the 18 months she has been with us."
Commenting on her new role, Anna added; "I'm thrilled to be furthering my career with Teledata, in a role which grants me the opportunity to put my experience across the tech industry to good practice whilst developing new skills and developing my knowledge even further. The past 18 months have been very exciting for Teledata, and this is testament to the dedication of the rest of the team, and the constant innovation and development that drives the business forward."
Teledata provides colocation, cloud hosting, workplace recovery and data centre services to businesses across the UK from an ISO27001-compliant facility in Manchester. The firm's solutions are designed to enable organisations to protect their applications, data and online presence from the damaging effects of downtime, and to make the most effective and efficient use of technology with secure and scalable hosting platforms tailored to business critical needs. The building has some of the most sophisticated security of any data centre in Europe, with an on-site police-linked, NSI Gold Approved, BS5979 certified control room and alarm receiving centre making Teledata unique in the UK.
For more information, visit www.teledata.co.uk