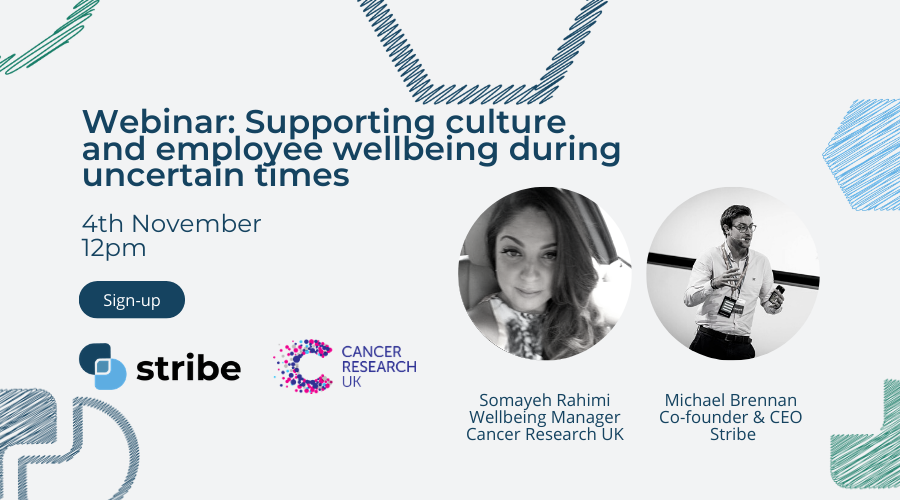 (Webinar hosted by Stribe, tootoot's sister company)
Healthy and engaged employees, together with a strong workplace culture, are the secret sauce for business success.
With time and resource at an all-time low, how do you achieve this?
Hear from some of the brightest brains in culture and wellbeing as we delve into a discussion focused on supporting employee culture and wellbeing through uncertain times.
How do you begin to create a company culture virtually? What do wellbeing strategies look like for companies now? How can you best support your staff from afar?
We'll be chatting through these challenges and explore different ideas that will help you look after your own organisation's culture and wellbeing.
We'll be opening the floor to questions too, so you'll be able to receive answers specific to your challenges.
Speakers
Somayeh Rahimi – Wellbeing Manager, Cancer Research UK
Michael Brennan – Co-founder and CEO, Stribe
Further speakers - TBC
Who should attend? HR Directors, Managers and Partners. And those with employee wellbeing or culture responsibilities.
A recording of the webinar will be sent to all sign-ups afterwards.