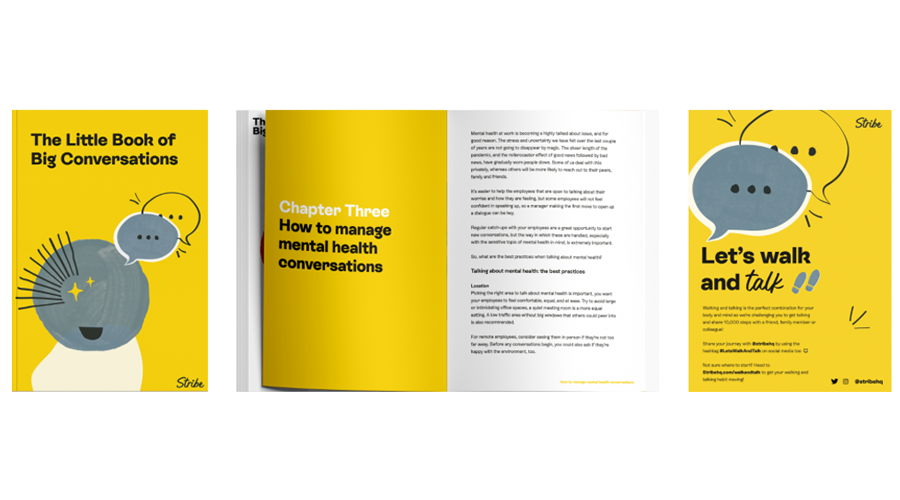 Stribe are HUGE on creating workplaces where everyone is comfortable to talk, which is why they've developed a resources pack to help HR leaders and managers to create a fantastic talking culture in their organisations.

They raise a good question, why isn't talking about our mental health as normal as talking about a headache?
Walking and talking go hand in hand, as building on an existing habit - like getting your steps in - will help you to develop a talking habit in your organisation!

Stribe's new resources pack includes:

- A new eBook: The Little Book of Big Conversations

- Advice on how walking can support your speak-up culture

- Tips for how to create a walking and talking habit

- A #LetsWalkAndTalk office poster

- A walk and talk challenge for you and your colleagues
If you'd like to speak to the team at Stribe, you can get in touch for a chat over at their website.