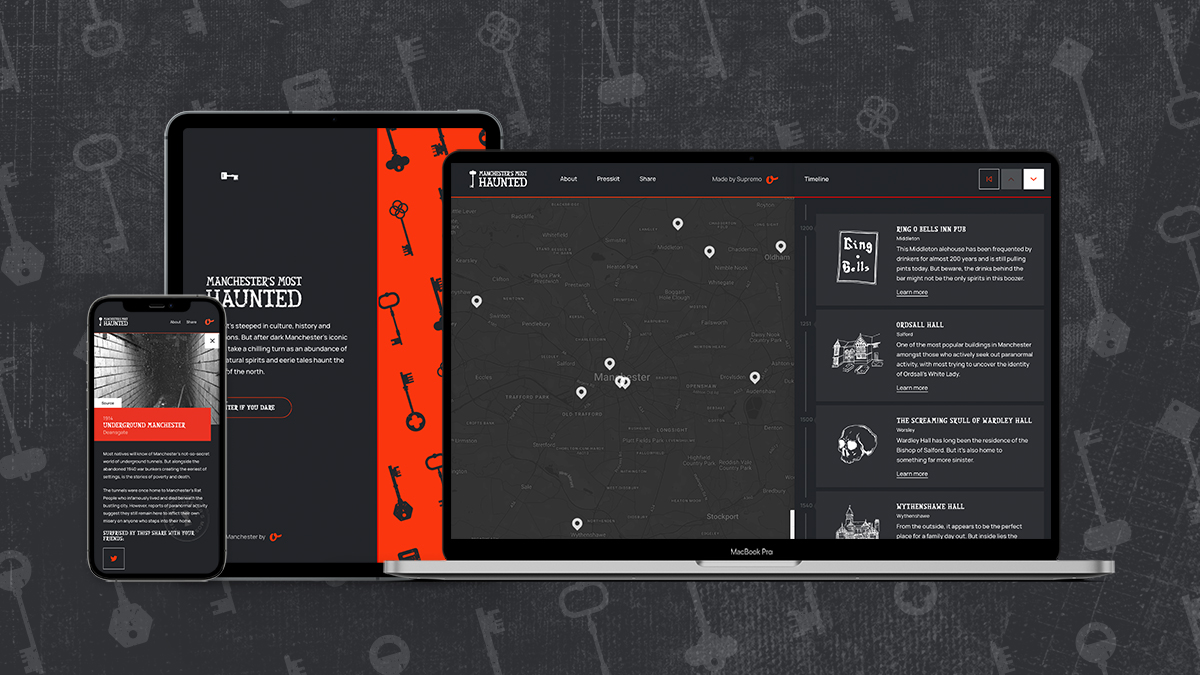 Supremo's 'Manchester's Most Haunted' website shown on mobile, tablet and laptop
With spooky season fast approaching, Salford based web-design agency, Supremo has created an interactive map showcasing Manchester's most haunted spots to help you get in the Halloween spirit.
Click here to view the website
Featuring frightful locations from all over the city, Manchester's Most Haunted can be used to educate yourself around the sinister goings on from throughout Manchester's history or, if you're feeling really brave, you could even use the map to head out in search of the dead this October.
As well as including 10 of Manchester's most haunted whereabouts, the site includes the year the spooky sites date back to, the backstory of what makes them so creepy and images of each scene.
Art Director at Supremo, Ellie Cordy says "There's no better place to visit than Manchester during the month of October. It's the perfect place to celebrate Halloween and so we wanted to map out some of the most iconic and spooky spots."
Supremo is a Manchester design agency based just outside of Media City in Salford. Their team specialise in branding and web design.