Manchester Digital works with the region's most progressive digital and technology businesses to create the optimum environment for them to succeed. Independently funded through membership we represent the entire industry with a wide range of business types, models, sizes and capabilities making up our community.
The place for progressive businesses
As the largest specialist trade body in the North, we use the power of our membership to take direct action to solve specific issues and barriers that impact the sector's growth, we also provide a cohesive voice for the sector, ensuring that its views are represented at a local and national government level.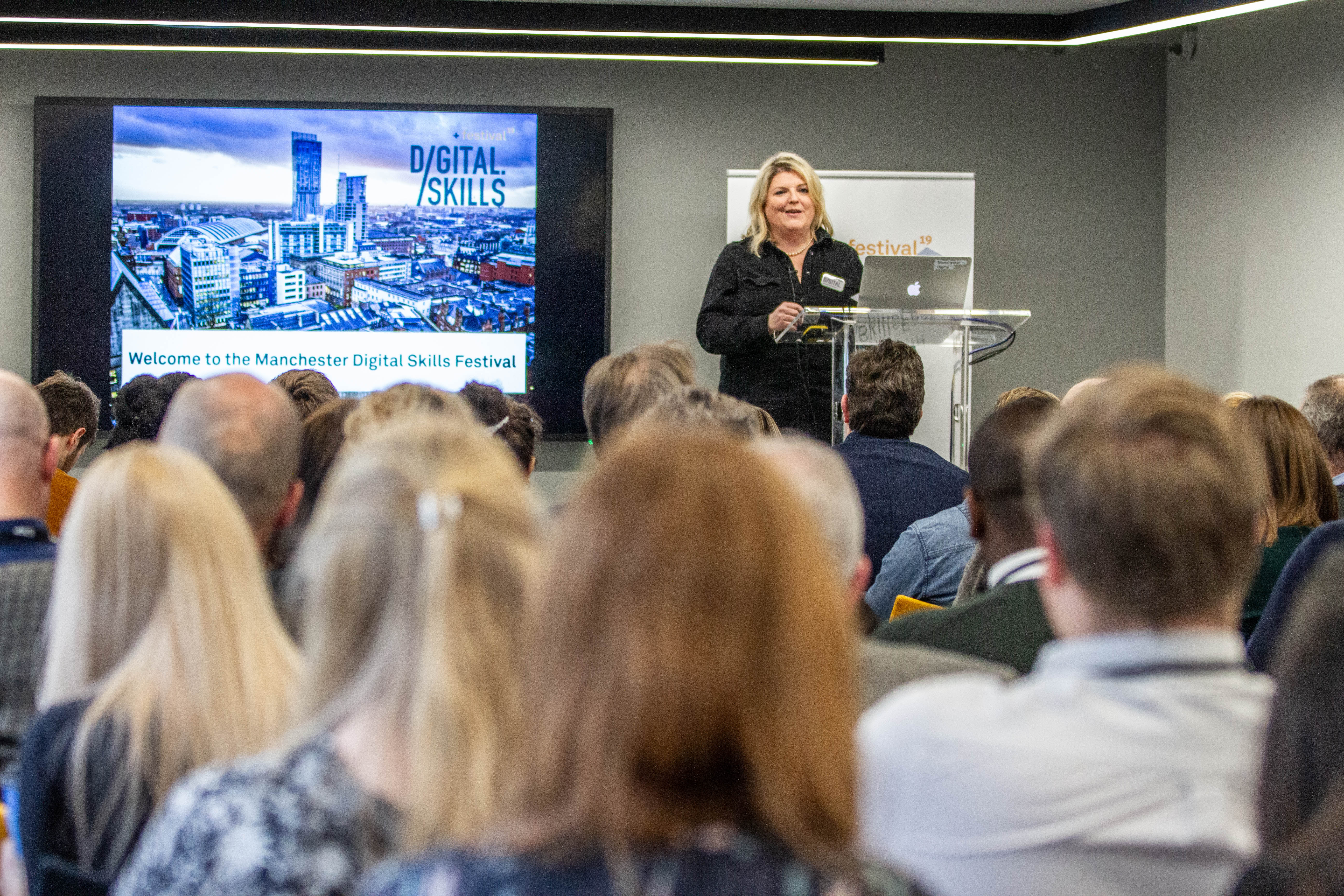 Discover our Five Areas of Focus
1. Developing a Healthy Ecosystem
An industry growing at the size and scale of Manchester's will suffer from fragmentation and duplication. Manchester Digital needs to continue to take a leading role in helping the ecosystem benefit from improved co-ordination, increased collaboration across different parts of the industry and more cohesion between industry and education.
2. Talent and Skills
This has been a high priority for Manchester Digital for a number of years and is tackled at both a strategic and practical level. We will continue to work hard to develop the talent pipeline and lobby the public sector to help them understand where the gaps are in the education system and how to fix them. We will also be working to increase the volume of quality talent entering the industry, helping students with work readiness, delivering IAG into schools and focusing on the current workforce by keeping them upskilled with our CPD programme.
3. Innovation
We are committed to ensuring businesses across Greater Manchester are at the forefront of emerging technologies. We will provide forums, research and access to best practice to support companies in adopting and integrating technologies that will improve their products and services and help them maintain their competitive edge. We will also provide advice and guidance to companies to progress their own ideas and inventions and help them to turn them into commercial realities.
4. Infrastructure
Manchester's digital infrastructure puts it at a major disadvantage in comparison with competitor cities like Amsterdam and Berlin. We think that devolution could create an opportunity to open up the infrastructure market, encourage new providers and build new infrastructure.
5. Profile and Promotion
The promotion of Manchester as a great digital destination is largely carried out by the public sector and part of the problem is they do not know the industry well enough to tell the real stories about what is going on here, what makes it unique or the strengths we should be promoting. Manchester Digital will be creating a narrative that provides a true reflection of the status and capability of our industry.
Make a difference
By joining, as well as benefiting from the products and services we offer, you are helping us to make the industry better for everyone, whether that's helping to develop the talent pipeline, create a more diverse workforce or simply creating better access to markets. Our work makes a difference to your business.
All members agree to a code of practice. Members govern the association, which is chaired by Alison Ross of Auto Trader, with support from seven directors appointed by the membership. Katie Gallagher is the managing director who runs the Manchester Digital team.