The Manchester Digital Software Developer Apprenticeship is about developing digital talent needed by the industry in the way that best works for employers.
Manchester Digital has worked with a number of tech employers to develop a groundbreaking technical training programme for trainee software developers. Employers directly inform the curriculum, to ensure it is always relevant as well as getting involved in contributing to the design and delivery of the content.
How it works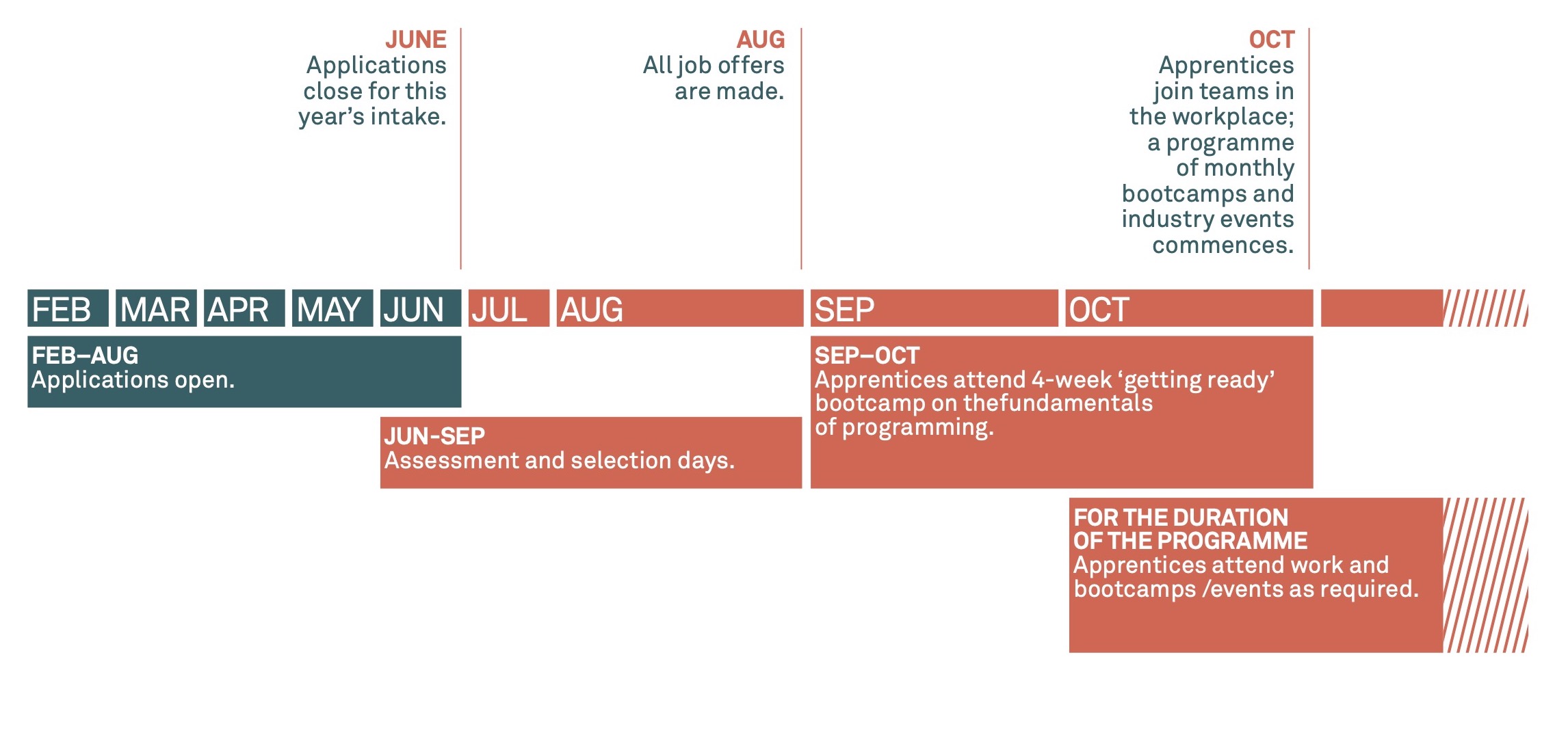 The programme takes place over 20 months, with 18 months supported training and coaching, with bootcamps and masterclasses delivered by developers who are currently active in the industry. In addition to coding training, other core skills such as communication and commercial awareness are also taught, while apprentices can attend Manchester Digital's events and industry conferences.
Our technical training programme for software developers meets the Level 4 Software Developer Apprenticeship standard qualification recognised nationally. Read more about the government's apprenticeship standard for software developers.
We currently take on one cohort a year - in September - but we talent spot from much earlier, and run assessment centres to identify potential candidates during the summer.
We run this programme in partnership with Tameside College
What it costs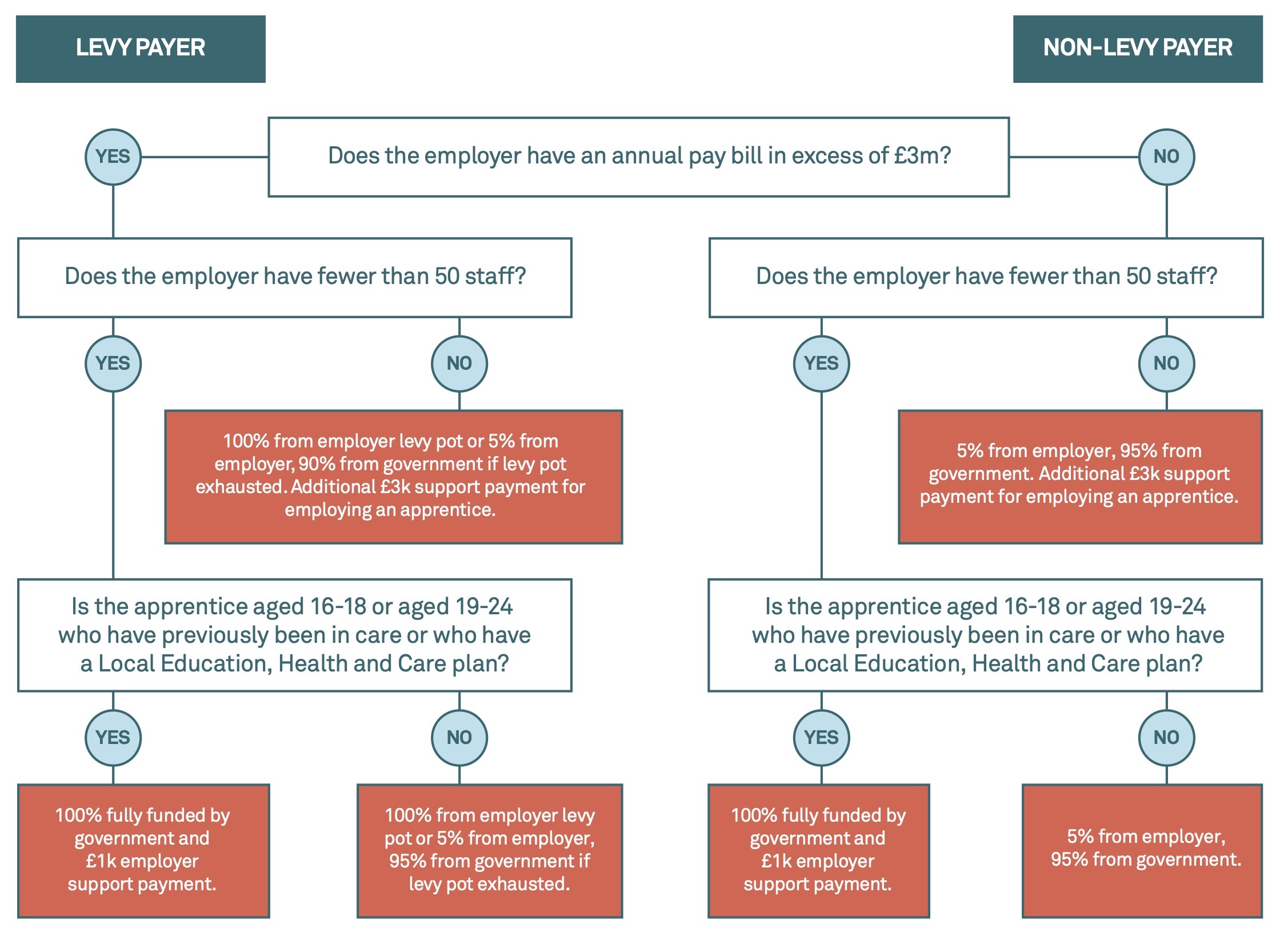 There are different costs depending on the size of a company's annual payroll. The apprenticeship levy applies to companies with a payroll of over £3 million a year, and this is paid directly to HMRC via PAYE. If this doesn't apply to your organisation, but you employ 50 people or more, you will only pay £900 (5%) towards the cost of your apprentice's training. For smaller companies, training costs are fully funded if your apprentice is aged between 16 and 18 or aged 19-24 who have previously been in care or who have a Local Education, Health & Care Plan. You may also receive £3,000 for taking on an apprentice.
You also pay your apprentice's salary, which we recommend is at least the Living Wage. Our employers generally pay an annual salary of between £18,000 and £24,000, depending on the wider company employee benefits package.
What next?
Take a look at our brochure here or get in touch with ben@manchesterdigital.com register your interest or to hire a trainee software developer through our technical training programme.
Compliments and Complaints Policy can be found here: Apprenticeship Compliments and Complaints Policy.pdf