24 November 2022 16:30 - 20:00
Join Apadmi and our industry peers as we discuss developing market-leading digital products, and the traps to avoid to guarantee success.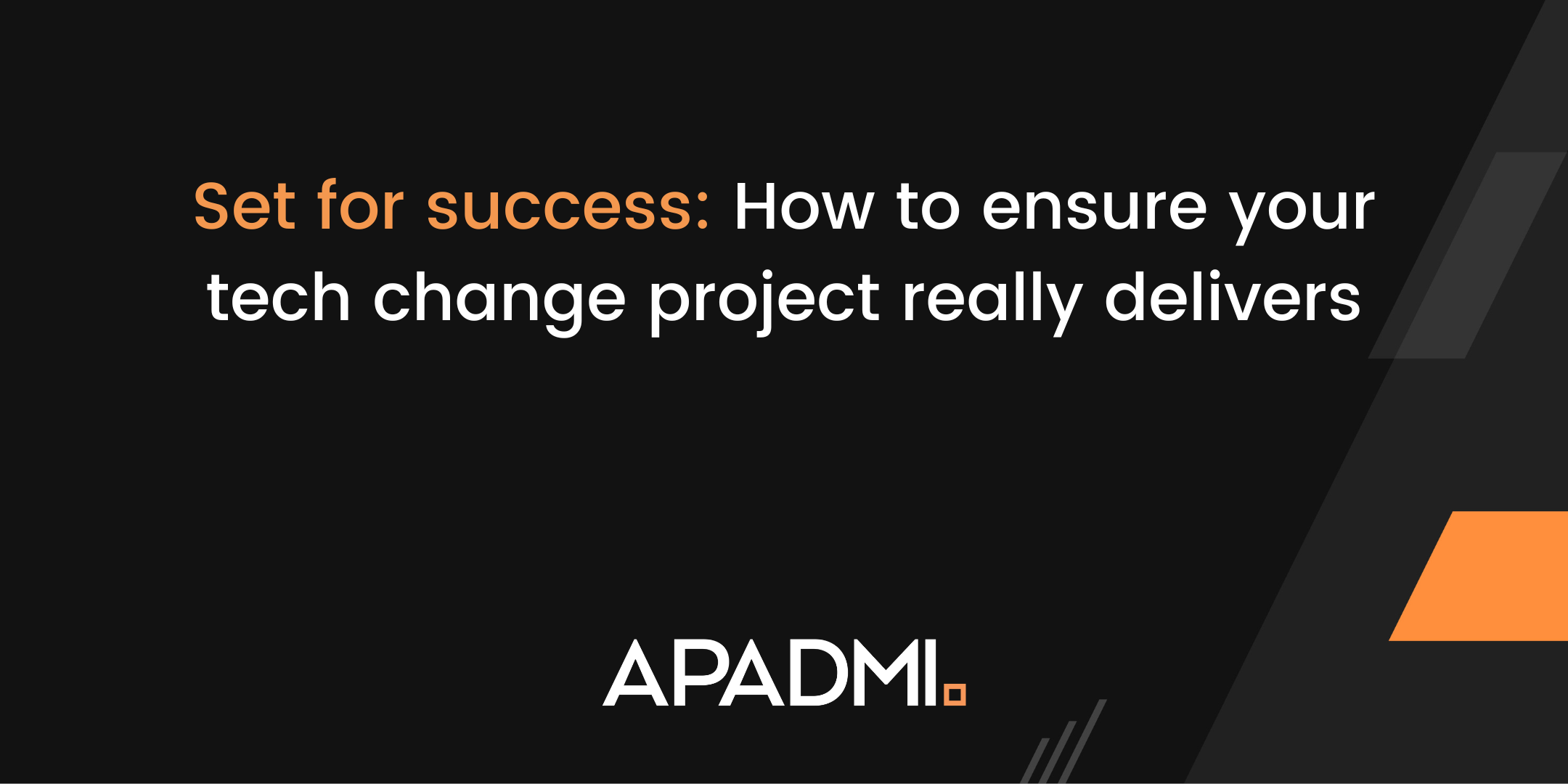 About this event
The vast majority of digital transformation projects fail to meet their original objectives - as many as 87% by some estimates.
But why? After over a decade creating digital products that do deliver, our experts know better than most why success is far from certain:
Not knowing where to invest to get the maximum results.
Jumping into tech projects without demonstrating a clear ROI.
Relying on tech to address symptoms rather than root problems.
Not having a clear direction, structure and scope for the project.
Building products in a silo and not integrating with your wider tech stack.
So how do you avoid these pitfalls and set your project up for success?
With decades of experience building mobile apps, website development and system integrations, our teams have experienced first hand how to ensure success - and what traps you need to avoid.
Register to attend the next panel event and expect to hear from some of the industry's top minds as they share what they've learned building products for the likes of Domino's, Co-op and the NHS.
Where: Be the first to check out our brand new office and events space in Salford Quays, Manchester
When: Thursday 24th September, arrival from 16:30, talks start at 17:00.
What to expect: Great expertise, chats, food and drinks
Full speaker line-up to be revealed.
Free
24 November 2022
16:30 - 20:00
Apadmi Ltd Headquarters
Anchorage Two, Salford Quays
Salford
Manchester
M50 3XE
Get directions