25 September 2019 18:00 - 21:00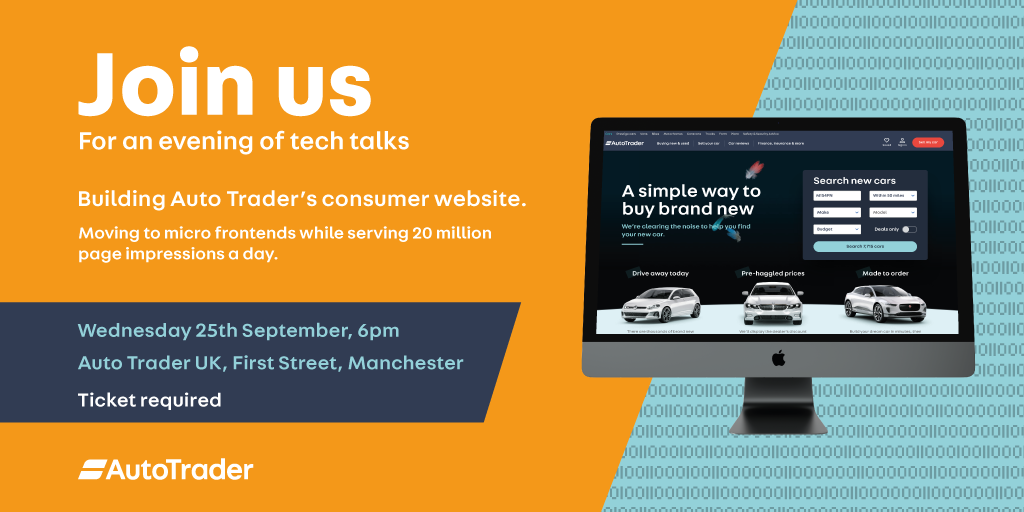 Over the last year, we've been on a journey to deconstruct our monolithic front end codebase into multiple micro frontend applications. We've done this at scale while serving 12 million users who consume over 20 million page impressions a day. Find out how this has changed not just how we cut code, but also how we bootstrap new applications, automate regression testing, connect to back end services and organise as teams.
Ticket required. A delicious selection of food and drinks will be served at the beginning of the evening.
This event is not open to recruitment agencies.
Free
25 September 2019
18:00 - 21:00
Auto Trader UK, Tony Wilson Building First Street
Manchester
M15 4FN