3 March 2022 14:00 - 19:00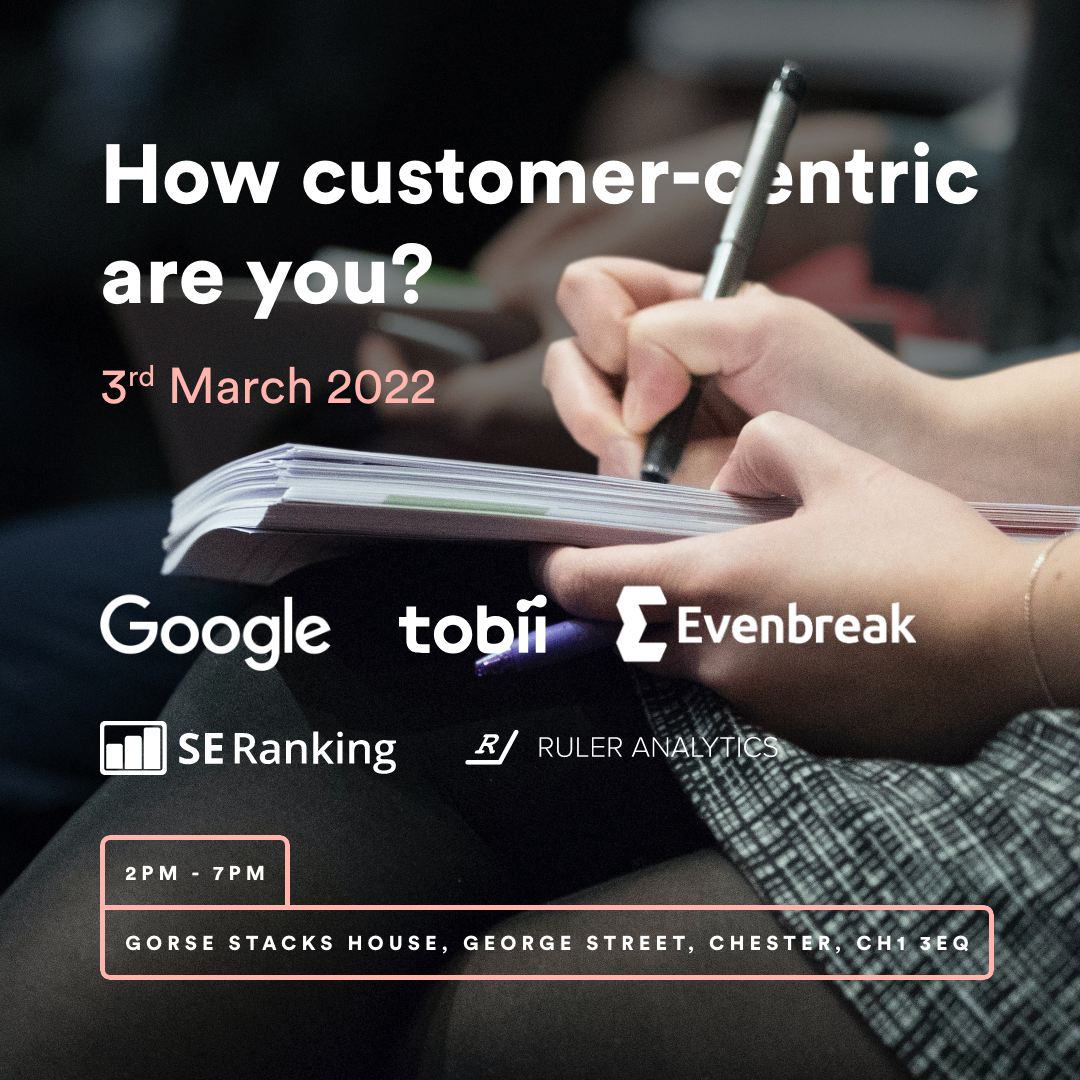 In partnership with Google, SERanking, Tobii Pro, Even Break and Ruler Analytics we are bringing together some of the industry-leading speakers in our field to deliver insights and key takeaways around the importance of customer-centricity and accessibility in 2022.

They will discuss the impact of accessibility and a customer-centric approach on your marketing, recruitment, and creative strategy along with considerations of the latest technology for future planning including, VR headsets and eye-tracking for research. Our partners will cover topics such as:
How your brand accessibility impacts reputation and recruitment
Attribution challenges in 2022
How to reach and engage audiences in 2022
Considerations of SEO, Digital PR, and Content for improved user journeys
There will be networking following these inspiring talks, where you can try some of the platforms including VR and eye-tracking for yourself!
Free
3 March 2022
14:00 - 19:00
Chester Clicky Media Ltd, Third Floor
Gorse Stacks House, George Street
Chester
Chester
CH1 3EQ
Sponsored by Google