Download a free membership brochure and discover the benefits of joining the Manchester Digital community for your business.
Our apprenticeship programme opportunities could be the starting point of a well paid and rewarding career in the digital and tech sector, at one of the North West's leading tech businesses, with pathways available for:
Software Developers
Business Analysts
Data Analysts
Throughout the year we recruit and assess a selected group of learners who can demonstrate the right attitude and aptitude for becoming excellent software developers, business analysts and data analysts, with no previous experience needed - a willingness to learn and a demonstration of self-learning is essential to success though!
If selected, you'll be hired by well-known tech companies and brands and undertake the level 4 apprenticeship in the pathway of your choice- earning up to £25,000* whilst you're on the programme.
Did you know that you can also join any of our apprenticeship programmes to upskill and retrain with your existing employer?
* varies from employer to employer
Why choose an Apprenticeship?
Earn a good salary whilst you train - so no mounting debt!
Gain a nationally recognised and professional qualification
Learn and work alongside industry experts
Increase your chances of quicker professional progression
Who are our Digital Apprenticeship for?
The programme are open to people from all backgrounds and experiences.
It's not essential to have done any training already in these areas but you do need a can-do attitude and a willingness to learn.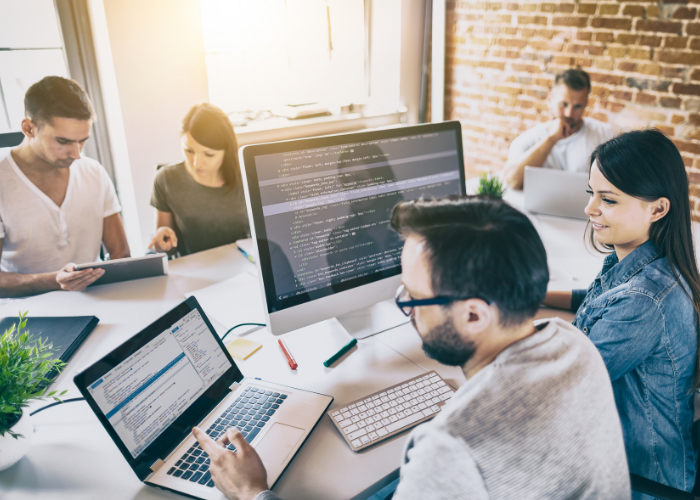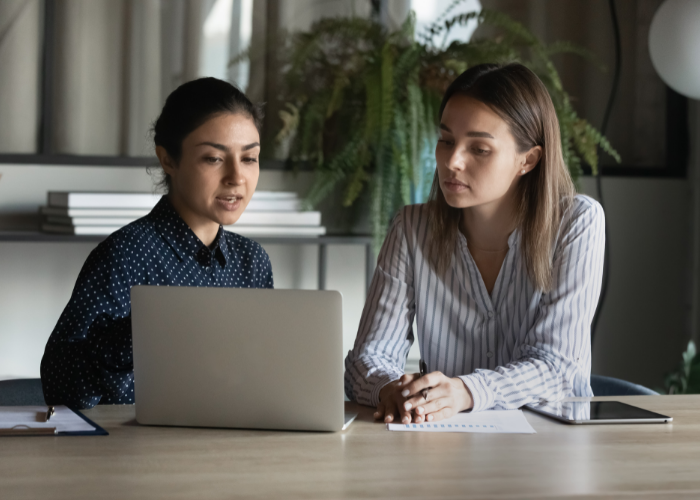 Our programme could be perfect if you enjoy...
Problem-solving
Being creative
Working as part of a team
Working collaboratively
Being solution focused
Challenging yourself
Working with technology to have an impact
We have employers keen to hire people who are passionate about tech and we want to hear from you!
This technical training programme will...
Kick start your career in tech
Provide an excellent route to up-skill or career change
Provide full-time employment with a tech employer
Give you a dedicated industry mentor
Support you with a learning and development coach
Provide the best industry training available, designed and delivered by industry experts
Offer a great training salary with excellent future earning potential

Apply now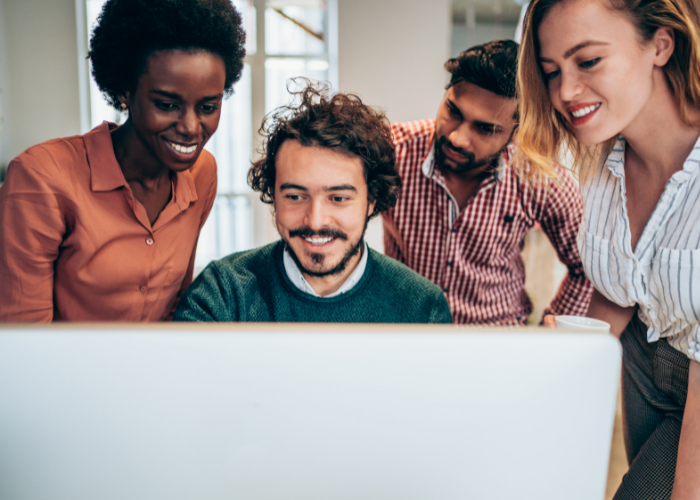 How does the Apprenticeship work?
Applications are open annually between February and June.

If your application is shortlisted we will be in touch in May/June for a short virtual interview. Candidates will then be invited to attend an assessment and selection day which will be held in June/July.
For full details about the recruitment and selection process for each apprenticeship pathway, please download a candidate guide below.
If you successfully secure an apprenticeship position on the programme, you will start employment and training in September or October.
Dates for 2023 programme to be confirmed.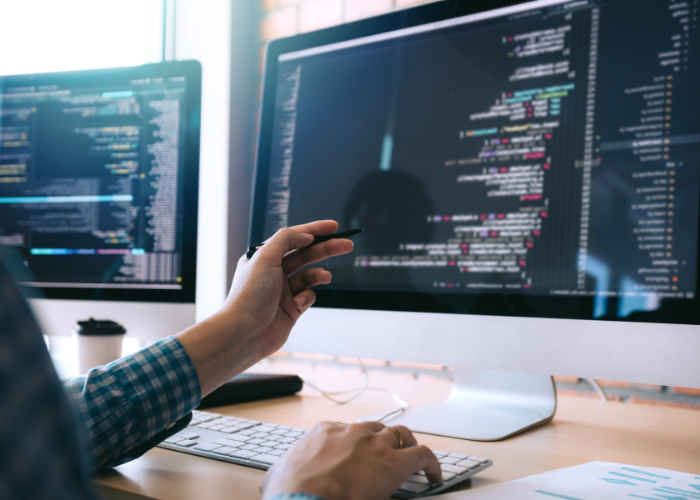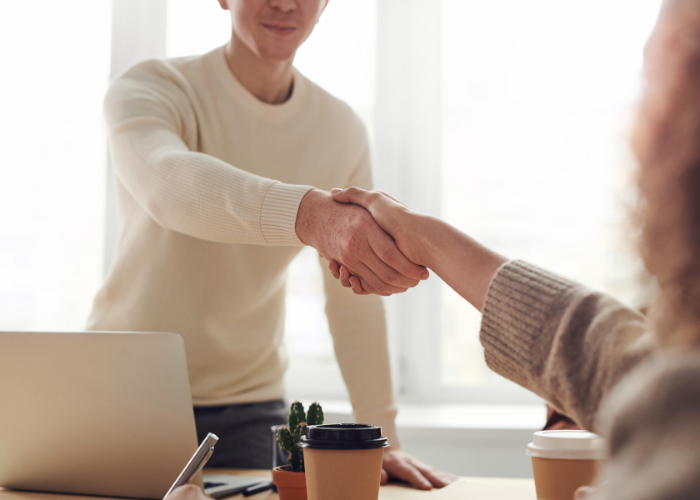 Assessment and selection
Each pathway has its own recruitment and selection process. However the following give you a broad overview of the key elements to expect. Please see the individual apprenticeship pathways:
A team collaboration challenge
A technical challenge (not to test you current ability but your potential and approach)
Meet the employers
Follow up interviews with employers for those selected
Job offers made and accepted
Officially join the apprenticeship programme.
The programme
The programmes start in September and runs for between 18-24 months, depending on the pathway.
You will undertake supported blocks of technical training, while you undertake paid full-time work with your employer. You will attend a Get Ready Bootcamp (paid) initially before joining your employer and team.
You will then attend a regular technical training timetable throughout the year.
As well as technical training, you will also have the opportunity to attend additional masterclasses, hacks, networking and industry conferences events.
You will be supported by a dedicated mentor and the programme learning and skills coach, who will meet with you and your mentor or line manager regularly through your apprenticeship to support you through your journey and ensure you are progressing.
On successful completion of the programme, you will have achieved a Level 4 apprenticeship qualification which is nationally and industry recognised. This is equivalent to a HNC.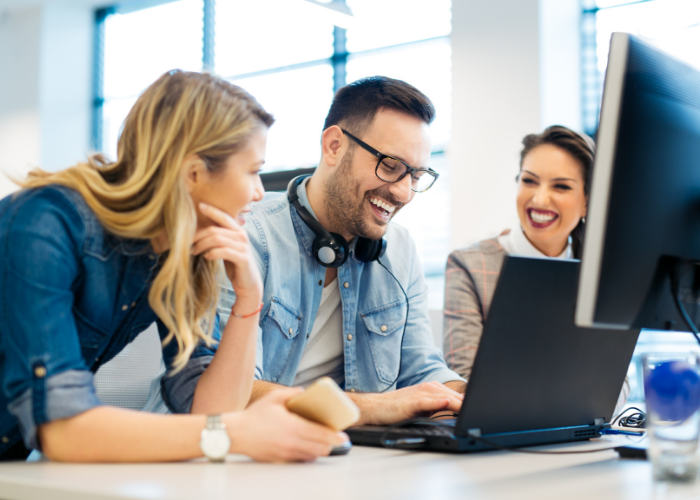 How much could you earn?
One of the great benefits of an apprenticeship over other routes is that you'll earn whilst you train!
Whilst on the training programme as an apprentice, salaries usually range from £18,000 to £24,000. However, this will vary from employer to employer hiring through the programme.
Once qualified, many of our apprentices receive a pay rise.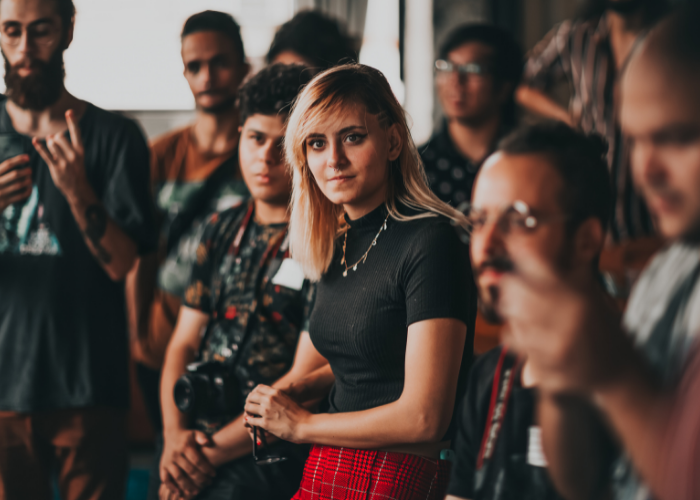 Apprenticeship eligibility
Each apprentice must:
Not be enrolled on another apprenticeship, or another DfE funded FE/HE programme, at the same time as any new apprenticeship they start;
Not be asked to contribute financially to the cost of learning or assessment;
Not use a student loan to pay for their apprenticeship;
Have the right to work in England and spend at least 50% of their working hours in England over the duration of the apprenticeship;
AND be one of the following:
A citizen of a country within the European Economic Area (EEA) (including other countries determined within the EEA or those with bilateral agreements), or have the right of abode in the UK, and have been ordinarily resident in the EEA (including other countries determined within the EEA or those with bilateral agreements), for at least the previous three years on the first day of learning;
A non-EEA citizen with permission from the UK government to live in the UK, (not for educational purposes) and have been ordinarily resident in the UK for at least the previous three years before the start of learning.
For further clarification on eligibility, please see page 84 - Apprenticeship funding rules and guidance for employers
Compliments and Complaints Policy can be found here.
Health and Safety Policy can be found here.
Safeguarding Policy can be found here.
Ready to take the next step?
If you think a career in software development, business analysis or data analysis could be for your, apply now.
Apprenticeship could be right for you - start your application by filling in a form below.