Lawrence Peters
0161 240 2165
Lawrence.Peters@lw.com

Latham & Watkins, a global law firm, advises the businesses and institutions that power the world's economy. We bring together the world's best legal talent in every major jurisdiction to shape the deals and win the disputes that transform markets.
Our global platform spans 14 countries, including two global support offices in Los Angeles and Manchester. Latham's Manchester Global Services Office, established in 2015, supports the firm's global operations with a full spectrum of services, including technology, finance, compliance and business development.
The Latham & Watkins Manchester office is home to a wide range of departments and colleagues who support the firm globally, across a range of specialist functions. We value our people with an inclusive and supportive culture; our communities with our commitment to give back; and our planet through ever more sustainable operations. The office is at the cutting edge of developing new ways to deliver first-class services to clients and colleagues, drawing on diverse backgrounds and expertise, making it a vibrant and dynamic workplace.
Supporting a premier, global law firm requires great people. If that's you, explore our opportunities here.
Recent activity at our Manchester Office: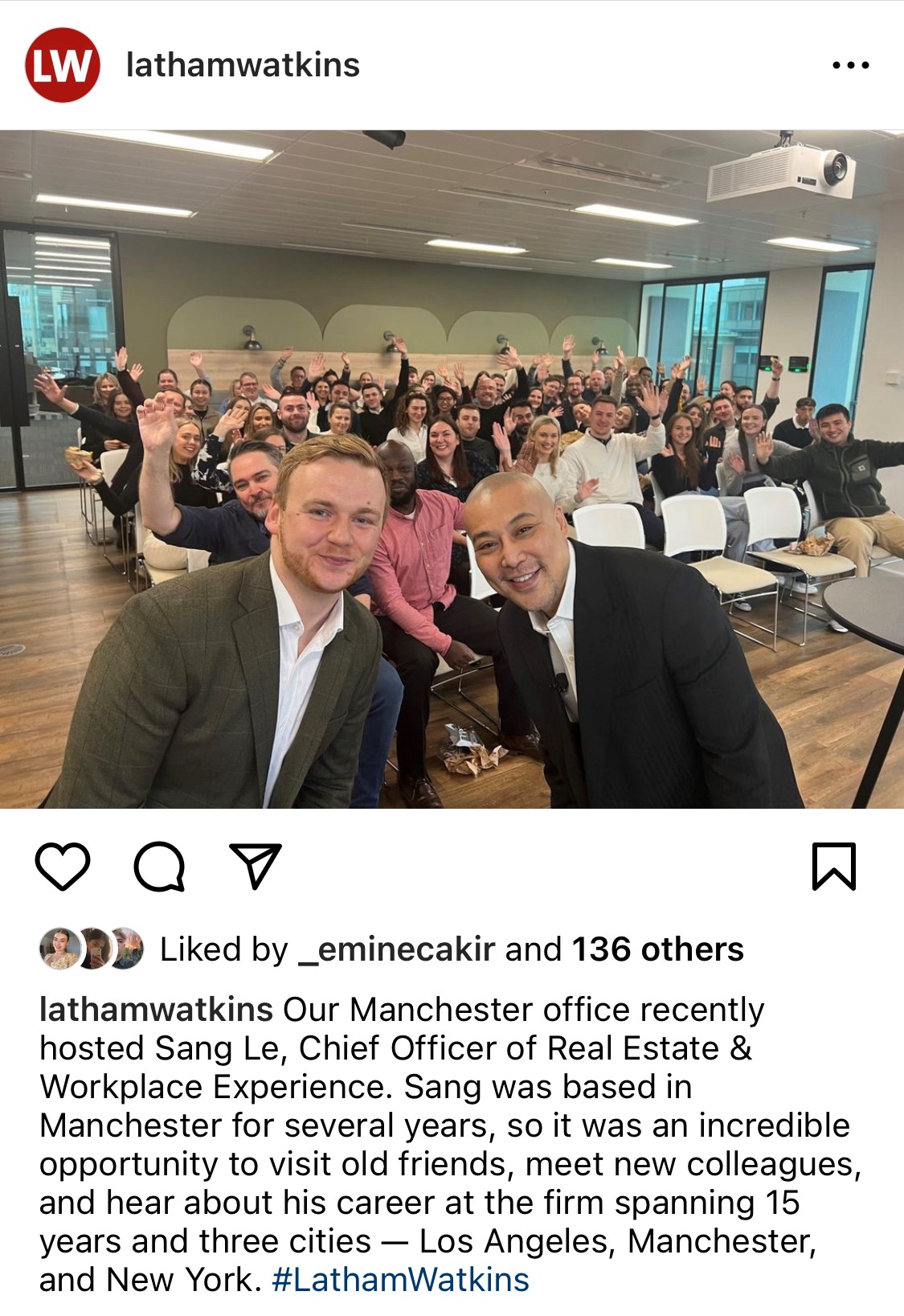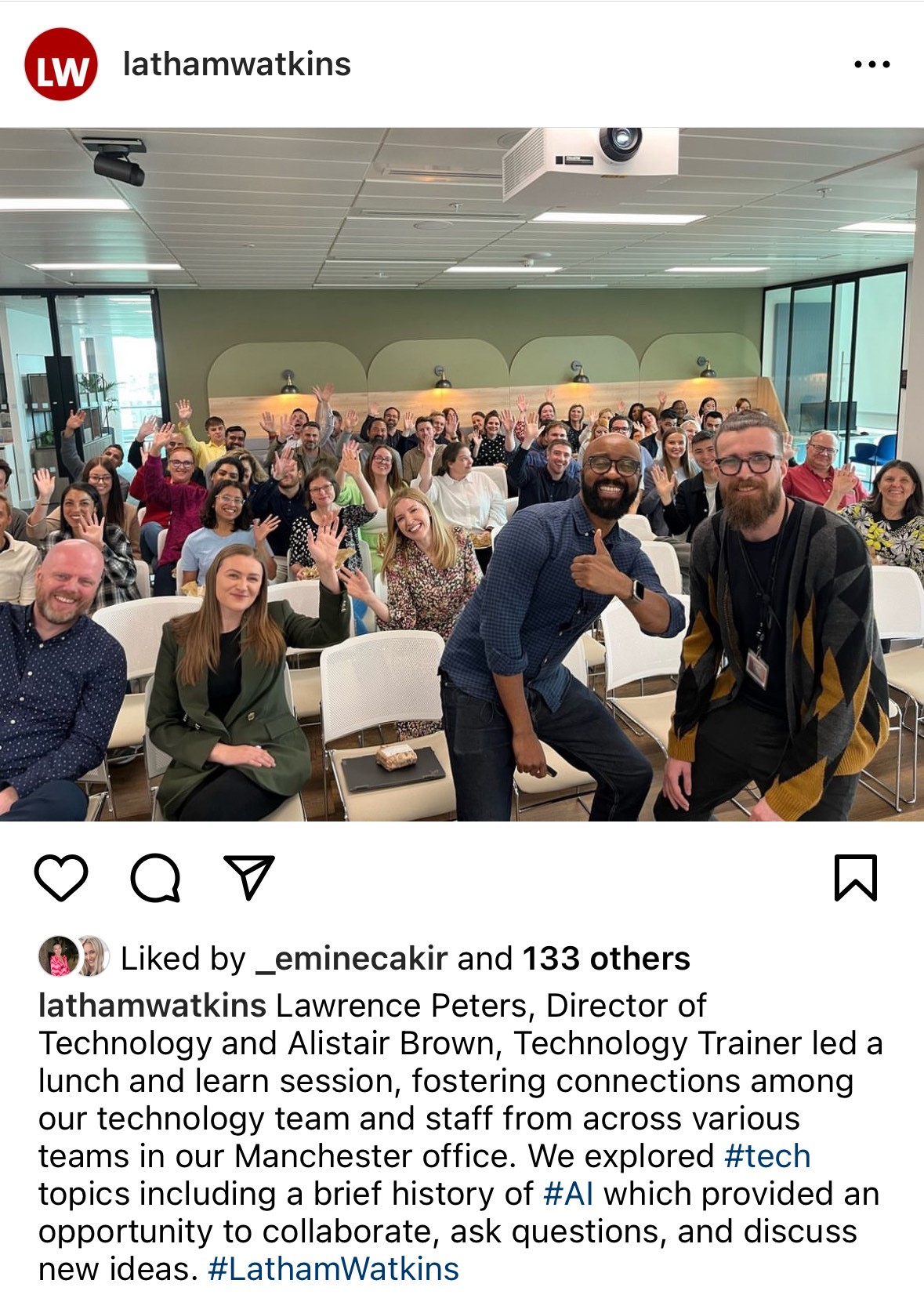 To see more Latham & Watkins Instagram content, click here.