Carl Steinback
+31852500450
carl@leadinfo.com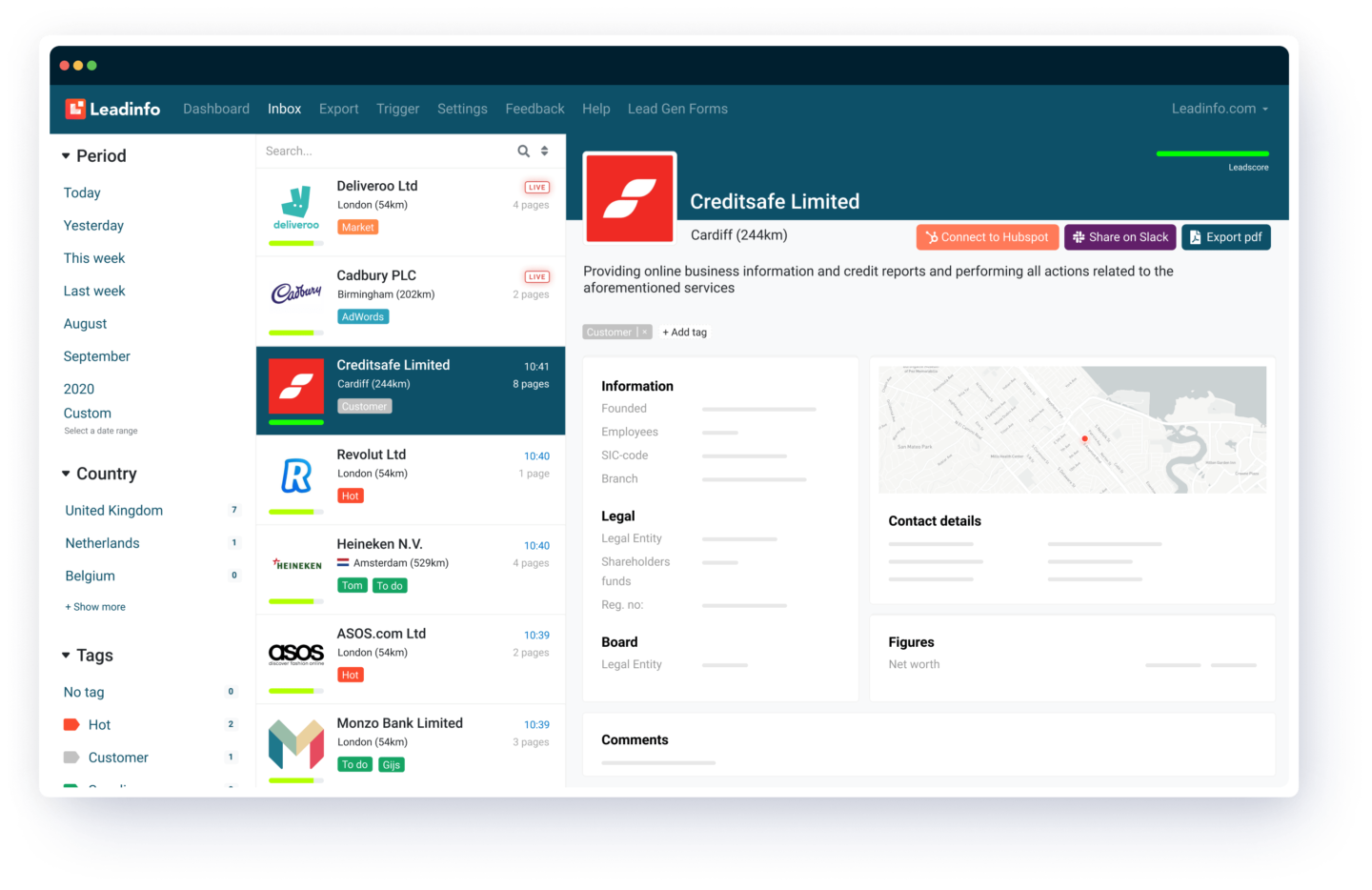 Changing the lead generation process
In 2017, our Founder launch Leadinfo, the best lead generation software for companies that are hungry for growth. What started off as an idea is now full-fledged software with the biggest database in the world.
Who is Leadinfo?
Leadinfo is the lead generation software that enables you to boost the impact of your website. Because you most likely lost a sale today and didn't even know it.
We aspire to change that. We want to empower businesses to grow and fill their sales pipeline with high-quality leads. By simplifying and optimising your sales process, you can focus on what matters most: building relationships. We want to enable your success and ultimately help you win. In fact, that's our founding belief.
What do we do?
We shine a light on anonymous website visitors who visit your site but take no action. How? By linking a visitor's IP address to our database—which recognises companies around the world—our software can provide you with an overview of each company that visited your website. From where they work to their navigation patterns. All in real-time.
Our clients work in...