The Manhattan Partners Team
http://www.manhattanpartners.co.uk/
info@manhattanpartners.co.uk

About us
Manhattan Partners is a Digital and Technology Recruitment Agency and Consultancy, with recruitment sector consultants and real in-house experts with a personalised and tailored approach.
Our mission has always been to disrupt and continue to disrupt the industry's old ways of working, with a unique twist making us a fast growing forward thinking business. Not only to work with, but also to work for which is something we are very proud of.
Areas of specialisms we cover;
Software Development
DevOps & Infrastructure
Testing
Project Delivery
IT Support
Product & Web Design
We host events. We connect you. We care about Mental Health and Well being. We only work with the best forward thinking businesses. We care about our employees. We want a better future for everyone and we believe
Our Story
We started out as people from overlapping backgrounds who were frustrated with the recruitment market. A tester with 20 years' experience of hands-on consultancy and test management combined with a testing recruiter who's built teams and divisions but was bound by corporate red tape. We decided to forge together to bring a unique approach to recruitment to candidates, clients, and the tech community.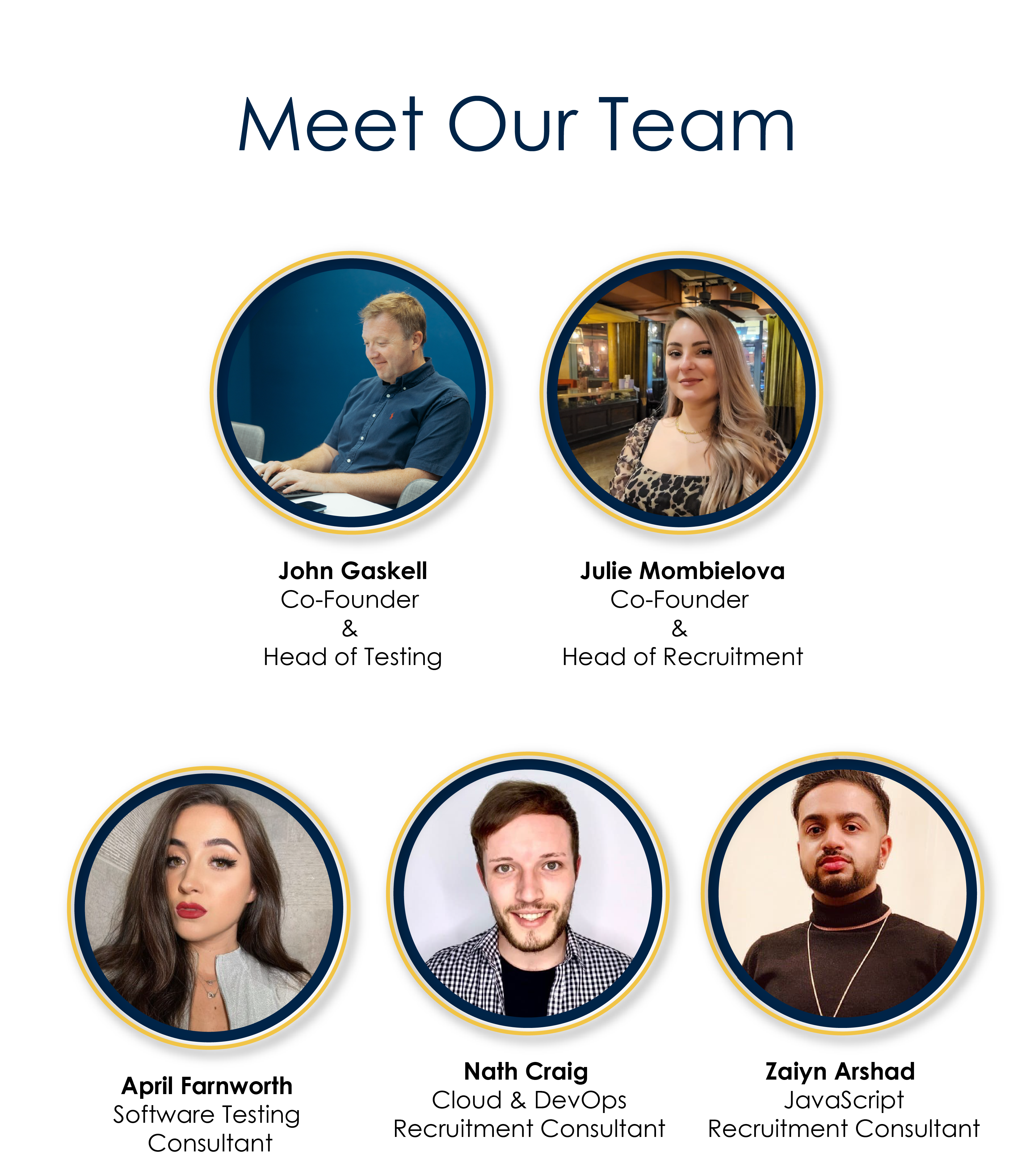 Careers at Manhattan Partners