Warren Froggatt
01615040802
warren@rdvault.co.uk
Welcome, and thanks for looking at RDvault on the fabulous Manchester Digital platform, we're big fans of the community Manchester Digital are working to build here! 👍
What is RDvault?
As for us, we're automating R&D tax relief claims are done so that companies who make R&D claims STOP paying the % fees' that we're all too painfully familiar with in the industry.
How do you lot do that?!
Utilising our online, automated platform enables RDvault to create for you the same quality work you expect of the big providers (think Leytons, think ForrestBrown, think Catax!), without the expensive prices to match.
RDvault are a VC-backed company charging capped & fixed fees to R&D tax relief claims to make sure that the business that do R&D, are the ones who get rewarded.
Why RDvault?
Fantastic Service Quality
Based on current growth RDvault expects to be the Highest Rated TrustPilot R&D Tax Relief service in UK, see more of what people say of us here (opens new tab to RDvault's TrustPilot page).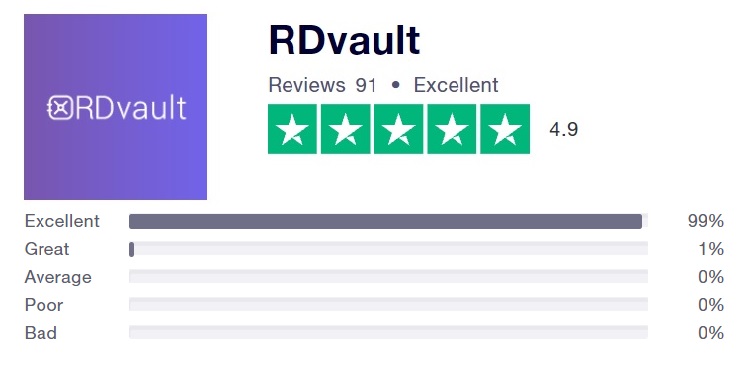 (Ratings as of 11/10/21)
Fantastic Cost Savings
RDvault's upfront, clear and fair pricing structure, with price caps throughout means you have transparency and commercial awareness of what you agree to before you work with RDvault - feel free to download our pricing list here: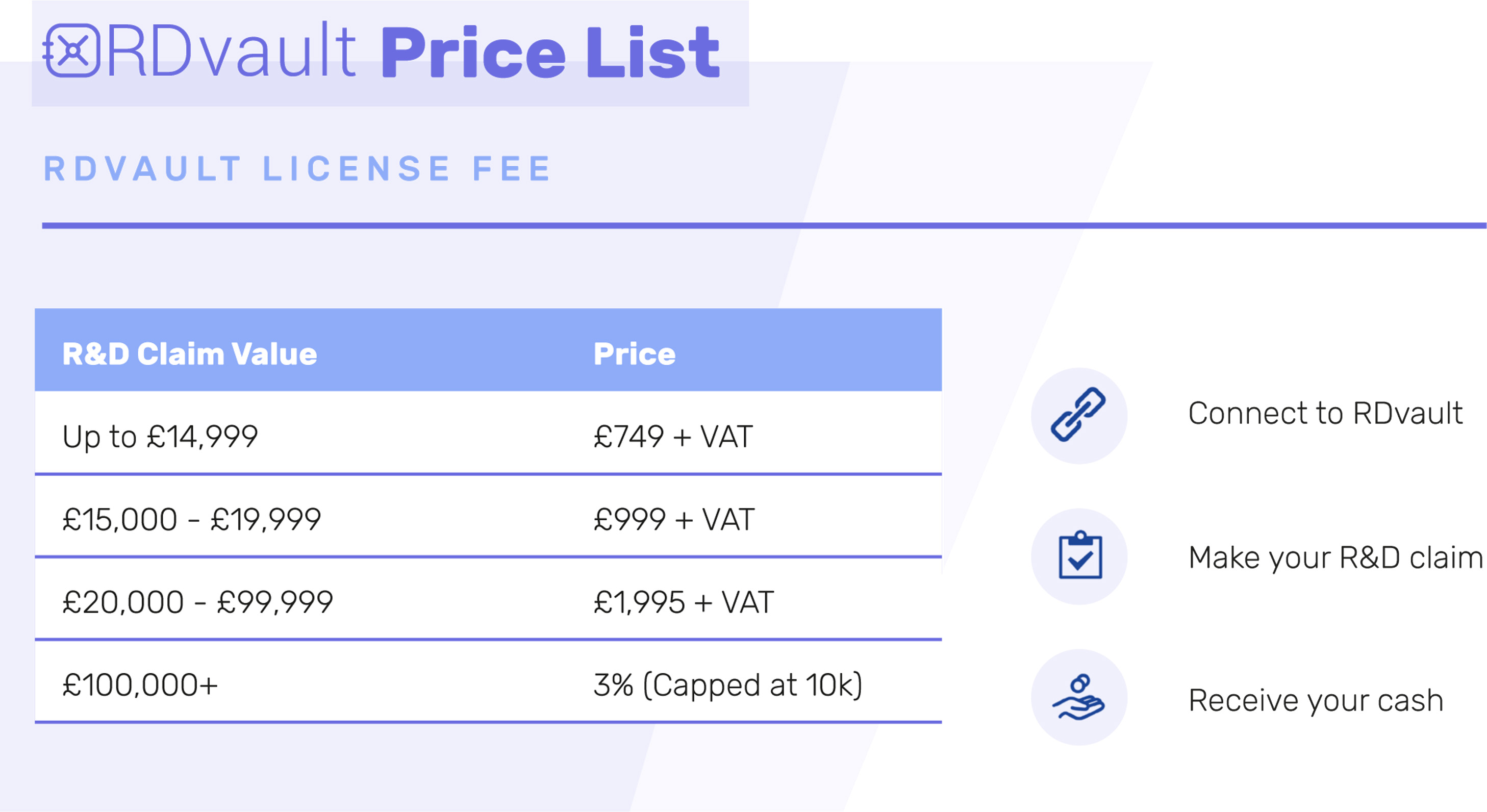 Fantastic Quality Control Process
The importance of your R&D claim report is paramount to RDvault, and all R&D claims will always be reviewed by one of our in-house Tax Advisory experts to ensure that the claim will stand up to HMRC's expectations before it is submitted, leaving you with the peace of mind you need!

(Stats as of 11/10/21)
Our clients work in...