Synergist
01625572690
enquiries@synergist.co.uk
Address
Synergist
Clarence Mill
Bollington
SK10 5JZ
GB
Synergist agency performance and project management software is used by over 500 of the UK's leading agencies from design to PR.
Synergist helps them get to grips with their projects and overall agency management to increase profitability and support secure growth. It does this by bringing visibility and clarity to projects and the agency overall. And by aiding collaborative working in the office and remotely. Teams and leaders can enjoy a calmer and more considered approach to delivering work and running their agency.
Synergist's integrated nature means you benefit from accurate, live data and reduced data re-entry. Plus, you have crucial agency financial metrics at your fingertips. Profitability forecasting, work in progress, pipeline, capacity and more - see it all.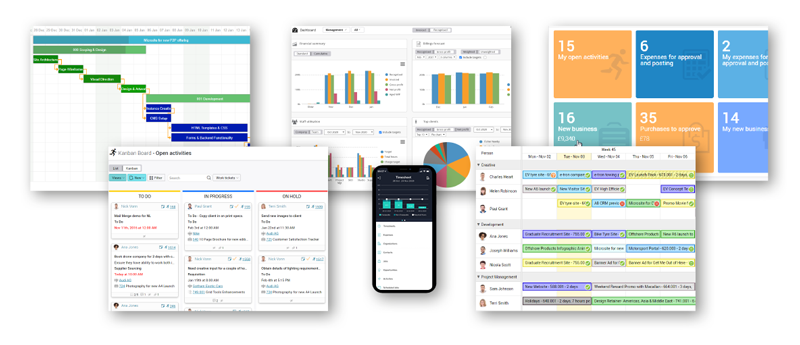 At the heart of the system sits drag-and-drop scheduling, which is integrated with timesheets and estimates for a clear view on progress vs budget. Synergist's Kanban boards break down tasks and help teams prioritise work to ensure it is completed on time and nothing slips through the net.
Personal dashboards are customisable so every team member can build a view of their KPI's, which they'll see the minute they log in. So emerging issues are highlighted for a deeper dive, plugging them before they spiral. This helps reduce common agency issues such as over or under capacity teams and overruns.

Our clients work in...