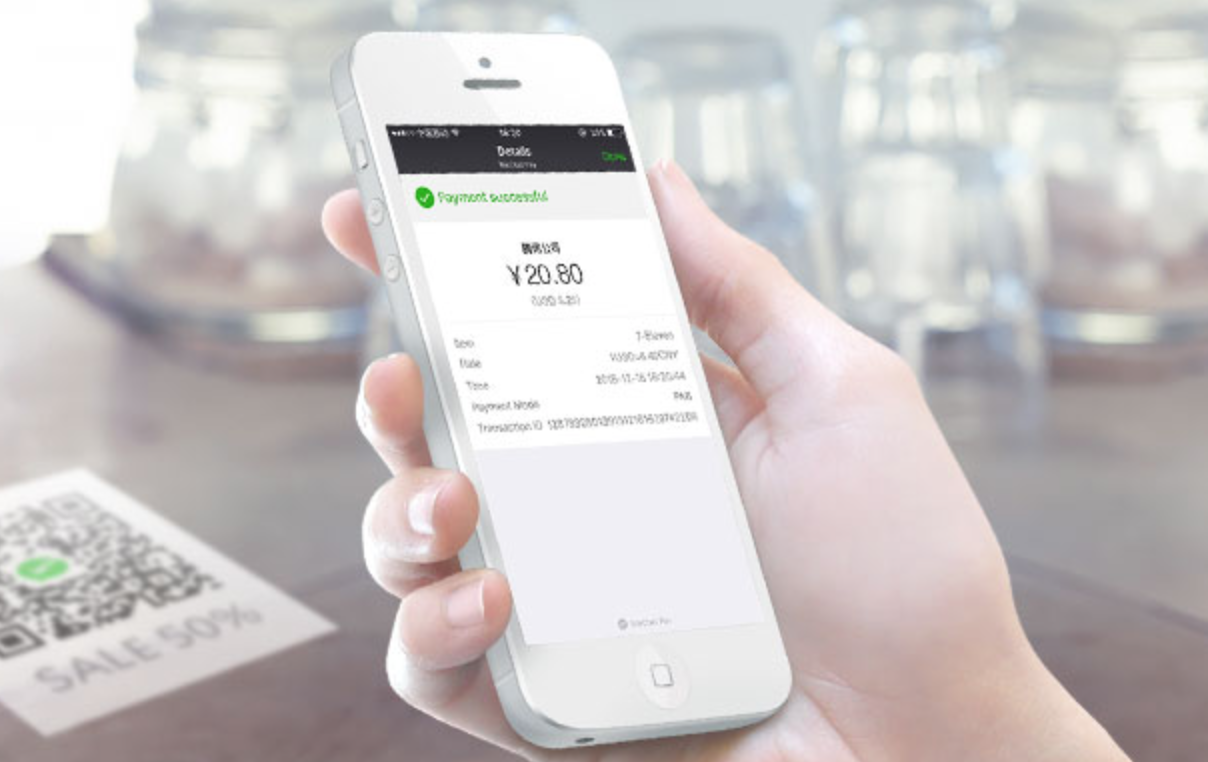 Adyen, Global Blue, and Emerging Communications launch report and announce workshops to help UK businesses tap into Chinese shoppers opportunity
More than 1.5 million Chinese nationals were granted visas to enter the UK in 2018

Visitor visas granted to Chinese nationals to enter the UK increased 18 percent in the year to June 2019

Chinese student numbers in the UK have risen from 95,000 to 106,000 in the last year, and registration applications have risen 30 percent in Q1 2019

Only 43 percent of retail and hospitality businesses believe Chinese consumers in the UK are an important target audience
More than 1.5 million Chinese nationals were granted visas to enter the UK in 2018, and student applications have climbed by 30,000 in the first quarter of 2019. According to VisitBritain, tourist spending will grow 40 percent to exceed £1 billion this year.
The University of Manchester, which has the largest Chinese student population out of any European university, says that applications from China are up by 39 percent in the last four years – due to ongoing tensions with the US and a love of the city's football teams (both Red and Blue). In fact, one in eight students on the campus are Chinese, potentially spending on average $100,000 per year during their stay.
This steep rise in students and their ease of access to disposable revenue, places northern retailers / restaurants / hotels in a unique position to capitalise on this growing affluent demographic. And with Chinese students remaining well connected to their friends and family through Chinese social channels and individually welcoming on average three visitors from home each year, they offer great influence and opportunity for UK retailers and brands.
Another key point to note is that a significant number of Chinese students decide to stay in Manchester after university. Another trend set to continue now that the government has announced all international students will be allowed to work in the UK for two years after study. Work experience overseas is one of the key decision-making criteria for course and university choice for prospective Chinese students.
11.1 percent of the Chinese population in Britain live in the North West, making up nearly 3 percent of Manchester's total population. And Home Office figures for the first quarter of 2019 also reveal a near 70 percent increase in approvals for UK Tier 1 residential visas for Chinese nationals (Tier 1 visas require proof of £2 million in liquid assets).
Tourism too is another focus for retailers wanting to target the Chinese consumer. The introduction of direct flights from Manchester Airport to Bejing in 2016 increased the number of Chinese visitors by 38 percent, a higher growth rate than both London and the UK average, and boosted Greater Manchester's economy by tens of thousands of pounds.
To enable retailers / restaurants / hotels to benefit from the surge in Chinese spending, a research report and education programme has been launched by the three leading suppliers of services needed by businesses to successfully target and serve consumers from China. They have produced a ground-breaking retail report, and will run workshops that enable maximum sales returns from all visitor groups from China.
Tax Free Shopping sector world leader Global Blue, payment platform company Adyen, and Chinese marketing consultancy Emerging Communications, have undertaken major research into Chinese consumer shopping and payment habits based on a tour of China that involved extensive interviews of consumers, key spending influencers, brands and technology companies. Research also included investigation of Chinese shopping experiences, and the development and use of advanced retail technology.
Based on the research, a detailed report titled, 'Retail lessons from China and how to sell effectively to Chinese audiences in the UK', has been created to support British retailers and hospitality companies.
In addition, workshops will take place to provide comprehensive information on how to successfully engage with Chinese consumer audiences, drive sales traffic, provide optimum service levels, and create peer recommendation and repeat business.
Helping Mancunian businesses make the most of the Chinese opportunity
Adyen will be holding an expert workshop in Manchester on 31 October for retailers / restauranteurs / hotel managers on what they need to know about marketing, payments and tax refund in order to drive sales and serve Chinese consumers in the region.
With the growth of the student population in Manchester, as well as a booming Chinese tourism industry, it provides plenty of opportunities for the Mancunian retail / hospitality sector. Yet the majority of UK retailers / restauranteurs / hotels, particularly outside of the capital, are yet to fully capitalise on the opportunity presented by Chinese consumers in the UK.
Research released by the three companies reveals that only 43 percent of retail and hospitality businesses believe that Chinese consumers are important for their business, and 42 percent believe they need to improve the customer experience they provide for international shoppers.
Colin Neil, SVP Business Development (UK) at Adyen, said: "With Manchester's Chinese students spending a vast amount of money in the region, the potential opportunity for businesses is too big to ignore.
"By joining with Global Blue and Emerging Communications, we want to help businesses in Manchester realise this opportunity – helping to understand the key touchpoints, technology and marketing platforms to create a customer experience that appeals to Chinese consumers. That's why we're hosting this workshop in October, to provide retailers with the support they require to service these key individuals.'
Garry Buckland, Head of Strategic Partnerships at Global Blue comments:
'As the worldwide leader of the Tax Free Shopping industry, we noticed that Chinese consumers in the UK love purchasing British brands because of our heritage, and it gives them access to desirable goods they do not have access to back home. At a time when trading conditions are challenging, Chinese nationals in the UK represent such an important and untapped audience for UK businesses.'
Domenica di Lieto, Founder of Emerging Communications said:
'It should be remembered that Chinese consumers are the most sophisticated in the world, and the top brands try to sell to them every day. They are quick to distinguish between those that have put careful thought into trying to attract their money, and those that use clumsy translations and blunt promotional messages. To make a retailer / hotel / restaurant stand out it should demonstrate heart and sincerity behind its sales proposition. It is this authenticity that Chinese consumers buy into.'
An increasing Chinese opportunity for retailers in UK
The rise in the number of Chinese tourists, expats and students is largely being driven by a fall in Sterling and America's trade war with China. According to data released by TripAdvisor, searches of UK destinations and hotels by Chinese nationals is up 133 percent on last year.
A free download of 'Retail lessons from China and how to sell effectively to Chinese audiences in the UK', and details of the workshops can be obtained via this link adyen.com/china