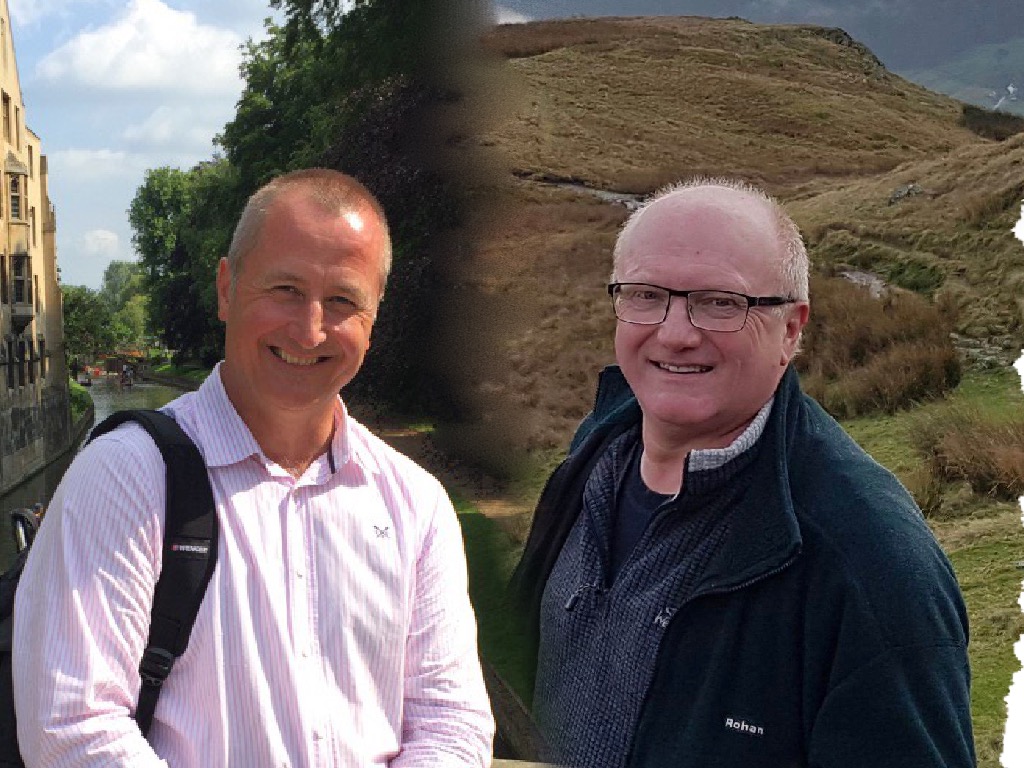 Each week we interview one of our members to find out a bit more about them and their work in the Greater Manchester digital sphere. This week we're speaking with Andy Hamer, a consultant with experience in helping senior leadership teams.
What does your organisation do?
We help leaders, teams and organisations to achieve their potential and to be at their best through a focus on strategic Organisation Alignment, Culture Transformation, Senior Team Effectiveness, Leadership and Personal Development and Executive Coaching.
We use our deep expertise of working with senior teams, leaders & business owners, to help them to develop & embed a leadership culture and practice that enables transformational people engagement, brings a sense of purpose at all levels, & encourages employees to choose to be at their best.
Now more than ever it's critical that leaders are able to connect with their people and bring a sense of purpose, engagement & human relationship to bear to support individual and organisational performance & resilience.
What do you think is currently the biggest issue facing the tech industry?
Unsurprisingly right now it's about navigating the uncertainty arising from the COVID19 pandemic. Organisations that can engage their employees to shape a sustainable new normal quickly are those most likely to be successful. We firmly believe that emotionally-articulate, high-performing leadership teams & effective leadership behaviours at all levels set the tone of organisation culture & performance.
What is your organisation's biggest achievement?
Leading a whole-organisation (5.5k employees) culture transformation process for a national infrastructure company – working from CEO to the most junior employee to build coherent leadership teams, embed new leadership & team behaviours & bring its values to life, all in service of improving organisation performance. This example is mirrored across a wide range of client organisations in diverse sectors.
What would you consider to be your organisation's biggest challenge?
In the short-term, COVID19 means leaders are rightly focussed on the essentials of organisation survival. It's a big ask for leaders to be thinking about how they shape an aligned organisation for the future – one that brings together vision, mission, strategy, organisation design, systems & processes, leadership, culture, values & behaviours, yet it's essential that leaders focus on this soon to make sure their organisations can be successful & sustainable going forward. Getting this message heard in our turbulent world is our biggest concern.
What do you think the future looks like for Manchester's tech sector?
The energy, momentum & sense of community in Manchester's tech sector is palpable; the momentum being provided by the city's mayor & the 'levelling up' agenda of central government offer a unique opportunity for great progress to be made with opportunities for ambitious individuals and innovative businesses to realise their potential. In an increasingly complex business environment the ability & mindset to make connections and work collaboratively is essential.
The opportunities in the tech and digital world are vast, with the key boundaries being more likely linked to the mindset and vision of tech industry leaders than to geographical limitations. Agility will be key and the ability to think, act & lead across the whole ecosystem will become increasingly important.
Tell us something that we might not know about your company?
We work with a spirit of warmth, professionalism, abundance and generosity that serves us & our clients well. We think and act big picture and whole system with a real appetite to join things up. We use a people-focussed approach which aligns organisation strategy, people and processes to achieve organisational goals. We strive for real clarity of purpose as the basis of everything that we do and we're appreciated for our ability to ask the right questions to help others to do the same. Our client relationships are long-standing and positive. We've a reputation for excelling at what we do, with high standards and a commitment to professional excellence. And we like having fun while we do all this good stuff too.
A current client, who is also a Manchester Digital member, recently benefited from this expertise andcommented as follows in relation to the COVID-19 crisis… 'You would have been pleased to note the quality of the leadership team's comms with our people and with each other; acknowledging the emotions, personal effects, and beliefs that we will get through this. It's clear to me this has made a real difference to how we have responded'.
Want to raise your profile?
If you want your business featured on our site, social media and newsletter, contact thom@manchesterdigital.com