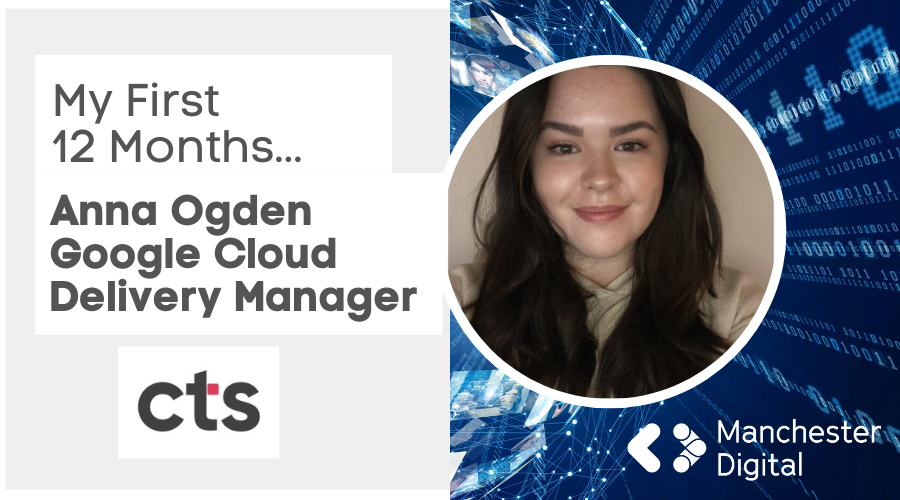 The first 12 months in a new role is a crucial time full of learning, building new relationships and establishing yourself within a business or organisation.
We recently spoke to Anna Ogden, Google Cloud Delivery Manager at CTS, to find out about her journey into the role and how the first year has gone so far.
Name: Anna Ogden
Company: CTS
Job Title: Google Cloud Delivery Manager
What's your professional background and interests?
I've had what some might call a squiggly career. I started what I refer to as my 'grown up' working life as a primary school teacher. After a few years I decided to see what else was out there and ended up working within service delivery. When Covid hit we had to drastically change how we worked and I caught the bug for project management. I had always wanted to break into the tech world with a sister and a husband who are both developers. The fast paced work environment was really appealing so I jumped at the opportunity to work at CTS.
What attracted you to this role and company?

I had insider knowledge as a close friend already worked here so I knew the lengths CTS go to to make people feel welcome, supported and valued. The last 12 months have just confirmed all of those things. When I started at CTS I was a PMO Analyst which was a new role and it was exciting to start carving out new ideas/processes and also learning all things Google cloud!
What does a typical day look like?
No two days are the same but in general I spend time on calls with the project team/customer/answeringemails/questions and doing various bits of admin whether that's updating roadmaps or looking at resourcing. There's always a few meetings thrown in to socialise with the team as well and some time spent on the bigger picture things in terms of what's next for my professional development. The 10 learning days we get are perfect for planning that.
What are the key challenges in your role?
Keeping all the plates spinning! There are a lot of elements to delivering a project, managing customer expectations, dealing with the unknowns as they crop up and making sure everyone is supported throughout. I love that there's so much going on but it does test your organisational skills.
What has surprised you most in the last 12 months?
I've been surprised at how much I've learned in such a short period of time. There's always more to learn and improve on which is what I love about working here. I'm always surprised by how much the people team do for us. Whether it's socials/a quiz or supporting people through the current cost of living crisis.
What are the best bits about the role?
The people! Everyone is really supportive and ready to answer any questions. I also love that my role is varied so it keeps me on my toes.
How would you describe the company culture?
Welcoming, fun, supportive and most importantly everyone treats you like a grown up! Flexible working means that I can have a great work/life balance and the people team really do everything they can to keep people connected and engaged whether that's a steps challenge with little tasks or some banter on the all company call/space.
Can you share details of one project/achievement you are most proud of since starting in this role?
Probably my promotion from PMO analyst to delivery manager. Having a company that supports your personal development and recognises your hard work is hard to come by and I've been really supported through the transition.