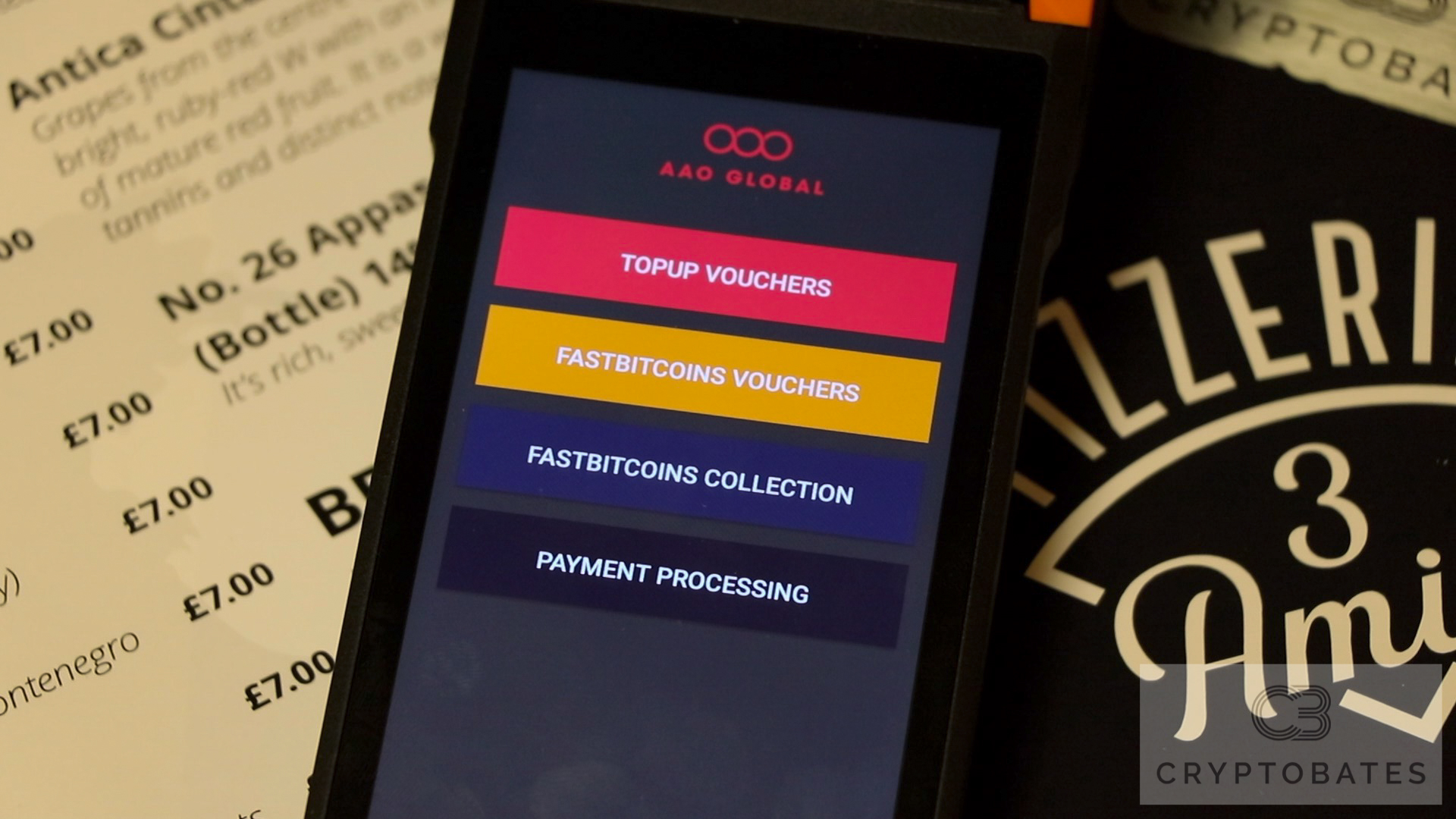 When CryptoBates opened Tre Amici Pizzeria in August 2019 one of our goals was to use it as a testbed for Crypto payments, aswell as host workshops and meetups focused on Crypto.
Our goal with Crypto payments was to note, action and build/develop on:
- POS feedback from customers / staff
- Transaction feedback from customers / staff
- Discover issues which arise during transactions
- Build up an adoption plan for different businesses in the area who had shown interest in Crypto payments
In terms of sales in Cryptocurrency in 2020 we sold 51 Pizzas for Bitcoin, 4 Pizzas for Ethereum and 3 Pizzas via the lightning network. Our most popular Pizza sold was Pepperoni!
As part of the Workshop & Meetup plans we hosted a Beginners workshop and helped set up 40+ mobile wallets and 6 lightning wallets.
In terms of Crypto adoption we have hit some challenges, these have included:
1st Challenge: Staff training. Getting the Pizzeria manager and bar staff up to scratch on the Crypto POS terminals was a hard task, then add the complications with Crypto payments and how they are reported on the till system - This was a challenge!
2nd Challenge: We've had huge complications with banking, Which are ongoing but are a learning curve indeed! We've been blocked by many of the big banks (Although all of our transactions are recorded, labelled and an audit has been performed every 3 months)
Challenges are expected and encountering them is how we can find the solutions!
We trialled several Crypto POS systems, each with its own benefits / drawbacks. Our favourite was definitely the FastBitcoins POS! Awesome device, easy to use and great support team, check them out here: https://fastbitcoins.com/
Another Crypto focused event we hosted in 2020 was a (very restricted) Bitcoin Pizza Day with exclusive NFTs! Users could claim either Unlimited Pizza for the day or a set of awesome MtSocks Bitcoin Pizza Day (https://www.mtsocks.com/ Check them out here) socks in trade for the NFT. We are excited to expand on this for 2021!
In 2021 we hope to host our Beginner Workshops once again and more regular Crypto meet-ups / discussions
During 2020 we've produced a stack of information which will be added to our merchant adoption write up, to help push the rollout and answering any pressing questions from potential businesses that want to adopt crypto payments.
Our crypto merchant adoption documentation will be available later in the year (We'll have printed copies available to look over at CoinFestUK event) - Still a few trials to take place, a custom web #POS to build and test and further customer testing to take place
Merchant Adoption 2021 - MADP-37 Excel Sheet: Available soon
Merchant Adoption 2021 - MADP-37 Questionnaire: Available here
POS Terminals
POS Terminal testing videos: Vimeo
Pizza Transaction via FastBitcoins Terminal: Vimeo
Photos of FastBitcoins Terminal at Tre Amici: Twitter Post
Transaction receipts from FastBitcoins Terminal and till: Twitter Post
Statistics
2020 Stats from Tre Amici Pizzeria: Twitter Post
Calculator / Satoshi Costing Example
Satoshi Calculator: SatoshiCalc.org
Slices For Satoshis: SlicesForSats.org
Misc
CryptoBates & Tre Amici Bitcoin Pizza Day Voucher: Pizza Day NFT
You can see the latest updates from our Pizzeria hereby following: https://twitter.com/treamicibury