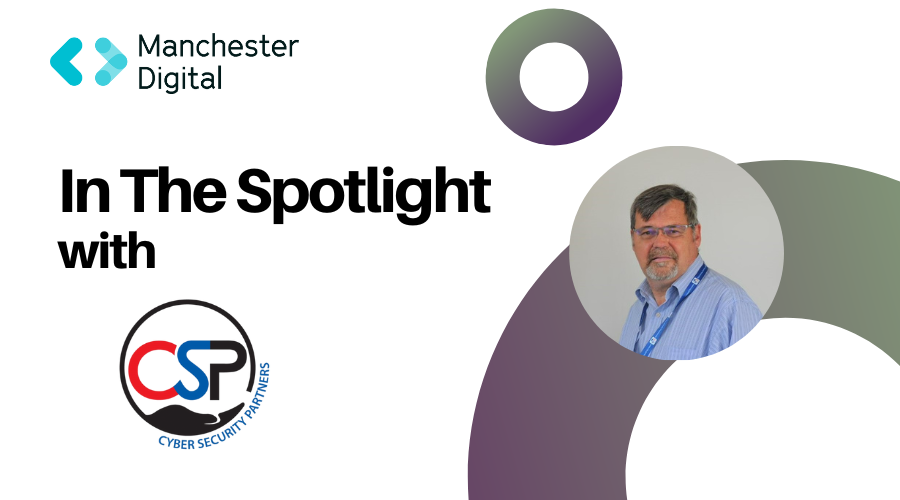 At Manchester Digital we like to interview our members to find out a bit more about what they do and their work in the Greater Manchester digital and technology sphere. This week we're speaking with Kevin Else, Director of Cyber Security Partners.
What does your organisation do?
Cyber Security Partners Ltd provides independent information security advice and guidance to clients from government departments to 1 person law firms, from designing complex security solutions for major financials to assisting small firms in achieving Cyber Essentials accreditation.
We help clients find the correct balance between security and accessibility to ensure that security is not a blocker to running your business, but not so open that you lose your reputation.
We have a 95% client retention rate, and our staff are certified to a number of industry standards.
What do you think is currently the biggest issue facing the tech industry?
While skill shortages and investment are key issues, the tech industry has a tendency to forget that it is there to help people, rather than solve technical problems. The art of listening to a client and defining what the true requirements are is sometimes lost in the jargon of the latest tech. The technologies that have accelerated the most in the last few decades are the ones that help people, smart phones, hand-held devices, payment technology, online shopping.
What is your organisation's biggest achievement?
We are extremely proud of the fact we have brought new people into the Information security field from both IT and none IT backgrounds, to help them start their information security career. The ethos of the four founding members of CSP was to be able to pass on our knowledge and skills, totalling over 100 years' worth of combined experience, to the next generation.
We are also very proud of our 100% success rate in getting our clients through certification to either Cyber Essentials or ISO27001.
What would you consider to be your organisation's biggest challenge?
Notwithstanding the previous response about re-skilling people, it is finding the right level of people with existing skills. Having an understanding of technology and of people seems to be a rare beast.
What do you think the future looks like for Manchester's tech sector?
We can only see it growing and improving. The move away from the south as being the centre of the industry helps the industry become less London centric and provides a growing pool of newcomers to the industry. The growing commitment to collaboration between technology companies can only help in demystifying and simplifying the improvements in technology, which is why we are committed to organisations like Manchester Digital.
Tell us something that we might not know about your company.
We have a sister brand, Click and Protect, which is a subscription-based service for small to medium companies, to give them access to information security experts on an hourly rate, helping them deal with security issues such as; dealing with supplier's security questionnaires, addressing security questions from insurers and on tenders, policy and procedures creation and assistance dealing with data privacy issues.
It provides a small company with independent and pragmatic security expertise only when they need it.