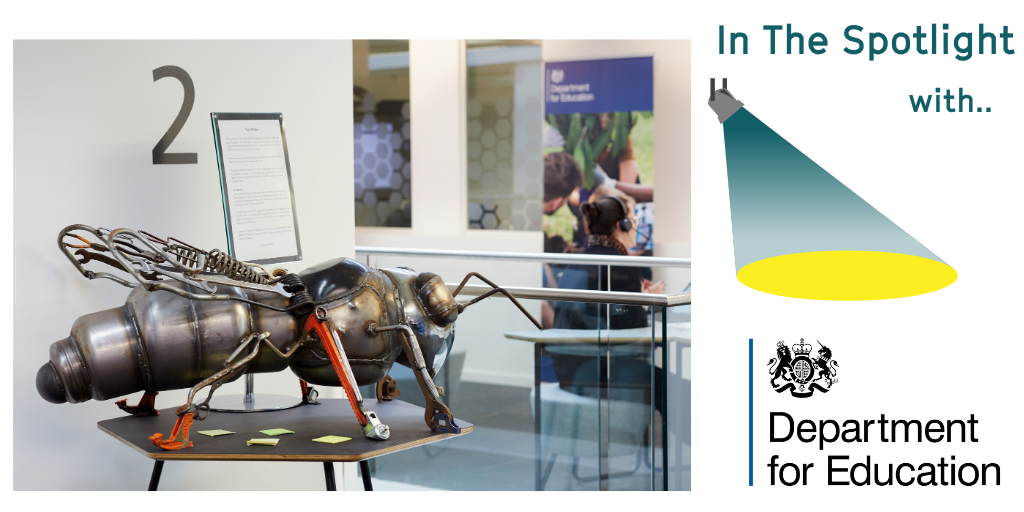 Each week we interview one of our members to find out a bit more about them and their work in the Greater Manchester digital sphere. This week we're speaking with DfE Digital, the digital team for the Department for Education – the ministerial department responsible for children's services and education, including early years, schools, higher and further education policy, apprenticeships and wider skills in England.
What does your organisation do?
The Department for Education's job is to take on some of society's biggest challenges by designing and delivering services that will transform our users' experience. Our mission is to become a government department of the future, which puts users right at its core.
The Digital and Transformation directorate encompasses several multidisciplinary teams of experts focused on transforming services. We work across every area of the department with a wide variety of users. These users include teachers who need help planning their lessons, children before they go to school, adults looking to change their careers, and young people in the social care system.
Our work can cover a whole range of things from digitising paper-based services to unlock inaccessible data sets, to delivering entirely new services that will transform our users' experience of the education sector, to launching challenges to support our partners in the EdTech industry to deliver new solutions.
It is easy to get caught up in the technology, the complexity of the problem space, or the ways in which we work. But in the Department for Education, our teams prioritise staying focused, and remaining passionate about their mission to make education and care radically better for our users.
What do you think is currently the biggest issue facing the digital and tech industry?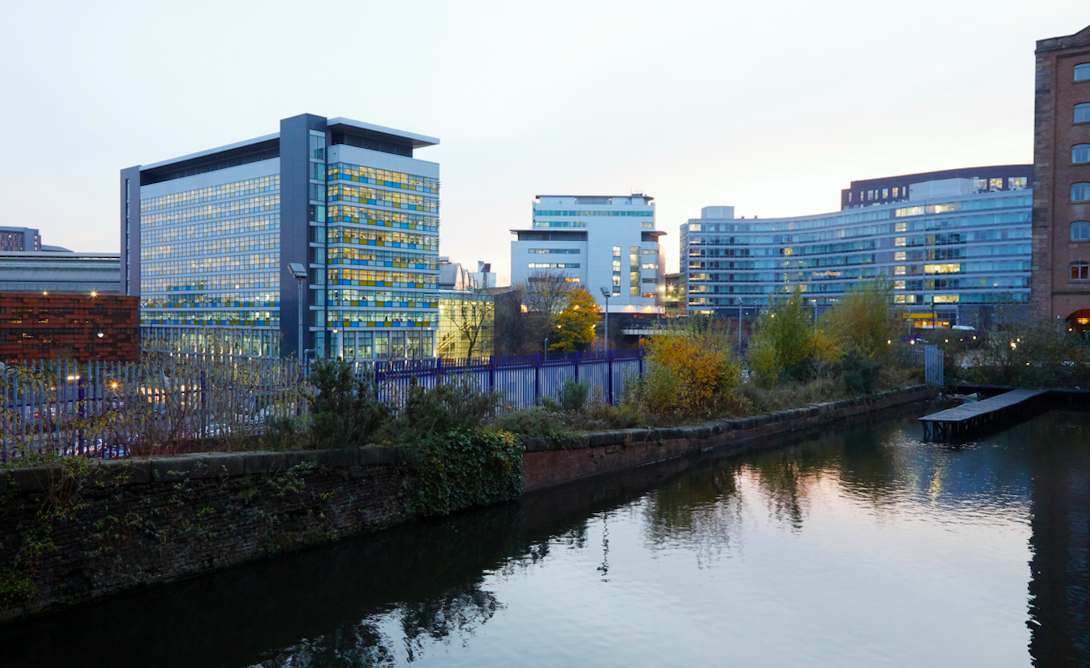 To design, build and run brilliant services for our users, we need to grow teams that represent the society we serve. This is something the digital sector needs to work on as a whole.
For example, we are recruiting in new ways with blind CV sifts where any information that could identify a candidate is removed from an application. We always have gender balanced and ethnically diverse interview panels. We support initiatives such as the diversity charter and we encourage people to work flexibly and achieve the right work-life balance for them.
What is your organisation's biggest achievement?
The Department for Education achieves incredible outcomes all the time from increasing the number of schools or local authorities rated as 'good', to delivering funding to pupils on time.
In the Digital team, we are proud to be leading a transformation programme that the department takes seriously. All 7,000 of the people in the Department for Education think that putting users at the heart of everything we do is vital.
What would you consider to be your organisation's biggest challenge?
Did you know there are nearly half a million teachers in England and Wales, and nearly 8 million pupils in school? This is just one sector that the DfE works for. The scale of our challenge is huge, and our team is relatively small. It means we must be really good at prioritisation and ensuring that what we do offers value quickly to our users. Our teams put lean and agile ways of working first and delivering value to our users is an essential measure of success.
What do you think the future looks like for Manchester's digital and tech sector?
Manchester is the Department for Education's place to build a brilliant digital studio. That's because Manchester is such a brilliant city to do it in. We are excited to be a part of the growing digital scene in Manchester. This includes contributing to the various events, communities and support networks around the city. These events and networks help people develop their skills and learn about best practice, support them to move into new careers, and help change the way the wider digital industry grows talent.
Tell us something we might not know about your company?
If you do not know much about government, then you probably do not know much about how government digital teams work. We adopt an agile mindset, self-organise, and embed all the skills needed to provide value to our users. Our teams are regularly on the front line with teachers, pupils, childminders, and social carers all over the country.
We need to design and build services that are brilliant because most of our users do not have a choice whether they use them. As a result, we are building a digital team that is industry-leading.
Believe me, once you get the bug for building life-changing experiences, it's hard to do anything else!
Want to connect with the sector?
Contact thom@manchesterdigital.com if you would like to feature your content on our site, social media or newsletter.