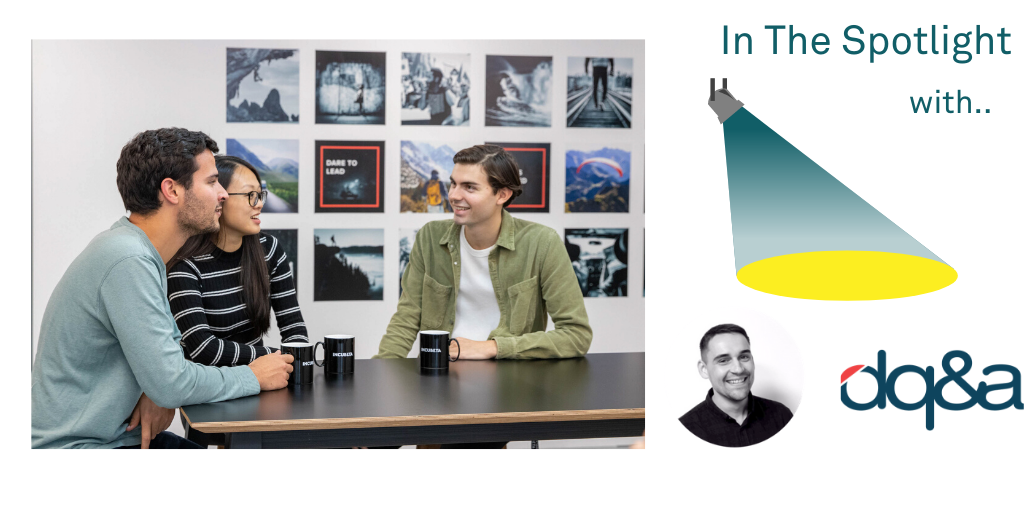 This week's In The Spotlight features digital marketing consultancy DQ&A. This article sees us talk with Rob Smith who launched DQ&A in Manchester in Feb 2019
What does your organisation do?
DQ&A is a digital marketing consultancy with a focus on technology, data and people. Our specialists build solutions that embrace the power of technology, the truth of data and a spark of human creativity. We help advertisers, agencies and publishers get the most from digital for their business.
We are part of the Incubeta group. A global partnership of leading digital technology, media and creative specialists including DQ&A, Joystick, and NMPi. Together, we are experts in end-to-end digital advertising services and media solutions.
What do you think is currently the biggest issue facing the digital and tech industry?
Specifically from a digital media/marketing perspective, legacy systems pose the biggest threat in the industry currently. Measurement solutions are one of the biggest culprits here, as businesses tend to use the same solutions to measure marketing performance - such as last-click - just because they always have. This seriously limits business growth, as there are a huge range of solutions available which can provide analytics, data, attribution and automation in one place. The businesses that embrace all of these are the ones that are growing.
What is your organisation's biggest achievement?
We are Google's most experienced Sales Partner in EMEA, having established that relationship in 2001. In that time we have overseen hundreds of deployments across the Google Marketing Platform, addressing ad tech infrastructure, data integration, media management and many more relevant and up-to-date digital marketing services.
What would you consider to be your organisation's biggest challenge?
As an external actor coming in to help drive change for our clients, it can be challenging to get executive stakeholders outside of the marketing teams aligned with our shared vision. This often makes it difficult to effect real organisational change within a client's business.
On top of this, because we work with such senior teams we have to ensure that our consultants have developed the gravitas to be trusted advisors to our clients. We overcome this by recruiting the best subject matter expert and offering them great learning and development opportunities.
What do you think the future looks like for Manchester's digital and tech sector?
Manchester's digital future is an incredibly exciting one, as more digital-first businesses will continue to establish themselves here. The region as a whole is booming and more people will seek education in or relocation to the region and so, as the hub, Manchester will advance and thrive.
Tell us something we might not know about your company?
DQ&A was actually founded in the Netherlands and now boasts 11 offices around the world. This gives us the ability to resource and implement projects for global clients with experts on the ground in their local regions.
Want to feature on our site?
If you would like your company to feature in our spotlight feature, email michael@manchesterdigital.com