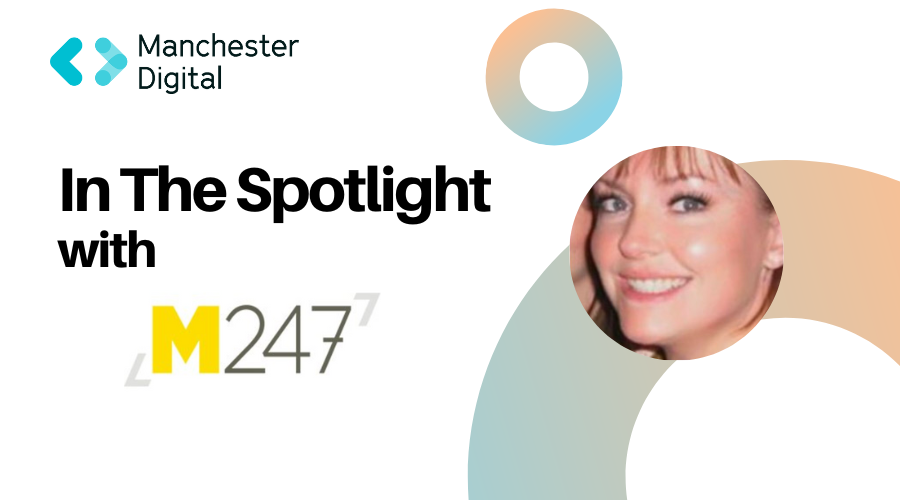 Welcome to In The Spotlight, a series where Manchester Digital interviews its members to shed light on their work within the digital and technology industry in Greater Manchester. In this edition, we have the pleasure of speaking with Rhonda Holden, Head of Connectivity Support at M247.
How did you get into your current role?
It was important for me to understand if M247 was a good fit for me.
First question I asked the recruitment agency was, "Is there lots to fix?"
Second, is there opportunity to learn?
Third, what are the values?
Three interviews later (think it was only the cleaner I didn't speak with), I was offered the role and was delighted to accept.
What do you enjoy most about working at M247?
I genuinely enjoy coming into work. The team I work with are such a great group and putting plans in place to help them develop is rewarding. Knowing that we can help the customers with solutions and problem solving. I am trusted to do a good job. I have the ability to change processes without going through loads of red tape. Great role models
What does a typical day look like for you?
I will leave the house early to avoid any interaction with the kids – it is too stressful getting them up for school.
Usually, a one-hour commute to work, a tea made, I will set up and remind myself of calendar activities, deliberately avoid checking email first thing, as this can be a slippery slope. Take a look at my to do list, and know that isn't getting done; as most days there is some unexpected event – the to-do-list will wait 'til tomorrow!!
I love to greet the team as they come in and hope they are going to the kitchen to top my tea up!
Performance for the day before is reviewed and documented where needed and my team discuss objectives for the day.
Review critical cases from day before or live cases and record feedback from customers, allowing me to build a picture of how they are feeling and directly use this to impact our focus for the day.
Plan for meetings, attend meetings and work on our transformation plan activity.
And find time to laugh.
What is it like starting a new job post-pandemic?
Its great to be back in the office with people. The camera on Teams has never been good to me. And I get to avoid the school runs!
What excites you the most about the work?
The change, the problem solving and sharing my many years of knowledge with people. I love the coaching and mentoring and the fact every day is so different. Seeing people progress and grow in themselves is very motivating to me. I am pushed every day to deliver better. I work with teams that are aligned and share the same goals – a rare thing in business but we have it in abundance.
Have you learned anything new since you started?
Having the right people around you will deliver the results.
Doing a job that makes you happy and learning as much as you can is critical.
Build your brand – the rest will follow.
Feedback is a gift - learn to accept it graciously.
Technology is such a creative industry.
Thank you, Rhonda!
To find out more about M247, click here.