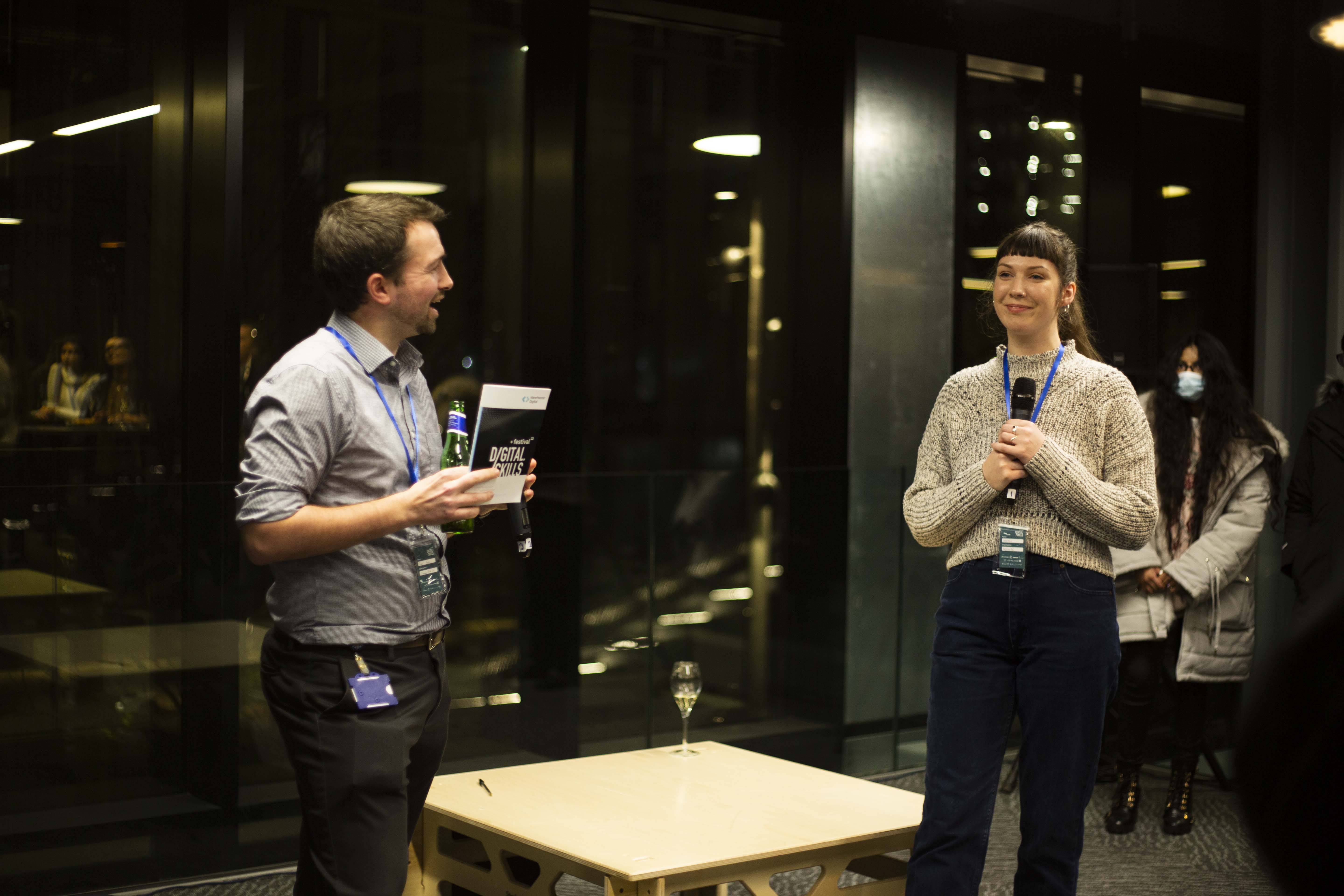 This summer Manchester Metropolitan University (MMU) and the University of Manchester (UoM) are concluding the highly successful Graduates for a Greater Manchester project. Funded by the Office for Students as part of their Local Graduates Challenge Competition has aimed to work with organisations across Greater Manchester to reduce the digital skills gap by engaging non-digitally aligned students to up skill and enter the digital workforce. By working closely with a network of local organisations the interventions were tailored to meet local employers' requirements.
Over the three years of the project UoM developed and delivered a digital literacy course for 813 students primarily working with undergraduate psychology students. 97% of these students have gone on to participate in other career enhancing digital activity following the activity. Students have also reflected an increased confidence in their digital skills and their ability to go into a digital career alongside 7 other measures of confidence. A particular success of this programme has been the engagement of students with partners such as Auto Trader and SharpFutures.
MMU co-delivered a suite of digital activity with 21 external partners. These partnerships have allowed MMU to deliver 22,830 hours of skill training and 35,583 hours of placement and project work to 2,029 non-digital students across the University, 879 of which are from a Greater Manchester Local Authority. These have taken the form of digital bootcamps, workshops, online courses, internships as well as certification through iDEA, Adobe & Microsoft. The activities have covered a wide variety of disciplines from creative digital and UX through to coding and big data.
The project has highlighted both Universities commitment to work with local organisations in addressing talent pipelines. We recently celebrated the project by sponsoring the conference day reception of the Manchester Digital Skills Festival and hope to continue building our relationships with organisations in the sector.
If you are interested in hearing more about the project or working with either University please contact Adam Hugill (a.hugill@mmu.ac.uk).